The shortlist has been announced for the 2019 RTÉ Radio 1 Folk Awards, taking place in Vicar Street on October 24th.
This year's nominees cover the entire Irish folk spectrum, with talents like Lisa O'Neill (nominated in four categories, including Best Folk Album and a pair of nominations for Best Original Folk Track), Junior Brother, Saint Sister and Ye Vagabonds nominated alongside veteran players like Dervish, Gerry O'Beirne, Cormac Begley and Martin Hayes. You can read the shortlist in full below.
Additionally, it has been announced that Irish folk legend Moya Brennan, the vocalist with Clannad, will achieve this year's Lifetime Achievement Award.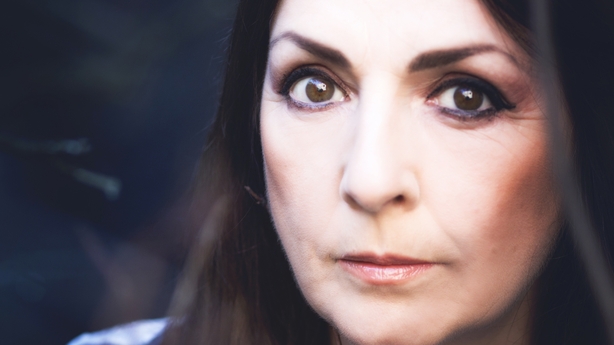 Celebrating the second year of the dedicated Folk Awards to be held in Ireland, categories include Best Original Folk Track, Best Original Folk Track, Best Emerging Folk Act, Best Folk Instrumentalist, Best Traditional Folk Track, Best Folk Singer and Best Folk Group, with a new category added this year for Best Folk Album.
John Creedon and Ruth Smith will once again present the awards ceremony on October 24th, with many of those nominated performing on the night - find out more here.
RTÉ Radio 1 Folk Awards 2019 - The Shortlist
Best Traditional Folk Track
Bacach Shíol Andaí -– Ye Vagabonds
The Factory Girl – Lisa O'Neill
The Foggy Dew – Ye Vagabonds
The Hills Of Gramemore/The Granemore Hare – Daoirí Farrell
Póirste Béil – Inni-K
Best Original Folk Track
All Down the Day – Gerry O'Beirne
Áthas – The Gloaming
Blackbird – Lisa O'Neill
Down in the Glen – Karan Casey
The River Holds Its Breath – Colm Mac Con Iomaire
Rock The Machine - Lisa O'Neill
Best Emerging Folk Act
Anna Mieke
Alfi
Lemoncello
Junior Brother
Saint Sister
Best Folk Instrumentalist
Caoimhin O'Raghallaigh
Colm Mac Con Iomaire
Cormac Begley
Martin Hayes
Zoe Conway
Best Folk Singer
Daoiri Farrell
Iarla Ó'Lionáird
Lisa O'Neill
Radie Peat
Ríoghnach Connolly
Best Folk Album
A Lifetime of Happiness – Daoirí Farrell
Heard a Long Gone Song – Lisa O'Neill
The Hare's Lament – Ye Vagabonds
The River Holds its Breath – Colm Mac Con Iomaire
Pull the Right Rope – Junior Brother
The Gloaming 3 - The Gloaming
Best Folk Group
Dervish
Flook
Saint Sister
The Gloaming
Ye Vagabonds