The spooky season is almost upon us! Here's a few tips from Ireland's Halloween experts Film Fatale, the events team behind this year's monster Halloween ball, Danse Macabre, at the RDS, Dublin.  
1. Dressing up is essential and it's the one night you can be whoever or whatever you want. Halloween is the chance to "go big or go home", so start planning early. The costume of your dreams may exist on Pinterest but can't always be bought so take the time to bring it to life — it's also amazing what you can whip up in an hour of panic. The group costume takes the most time and patience but it's worth it, and as an added bonus, you can always find each other at large parties. Some of the most impressive costumes involve ordinary clothes and extraordinary makeup and you can now massacre your face with makeup quite easily as easy-to-apply prosthetics are available in most Halloween shops and there are many tutorials online.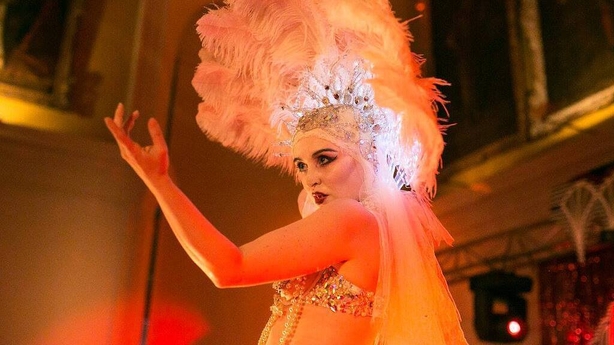 2. Be ethical and save money. You don't have to buy something new and most costumes look cheap and are mass produced so you will end up running into clones of yourself all night long. Raid the back of your wardrobe, swap with friends, shop in charity shops, shop in local vintage markets, some of the best costumes are from people who've turned an old debs dress into everything from Marie Antoinette to the Bride of Frankenstein. If you do buy a costume buy Irish, and buy something of quality that you will gladly wear again or swap with friends.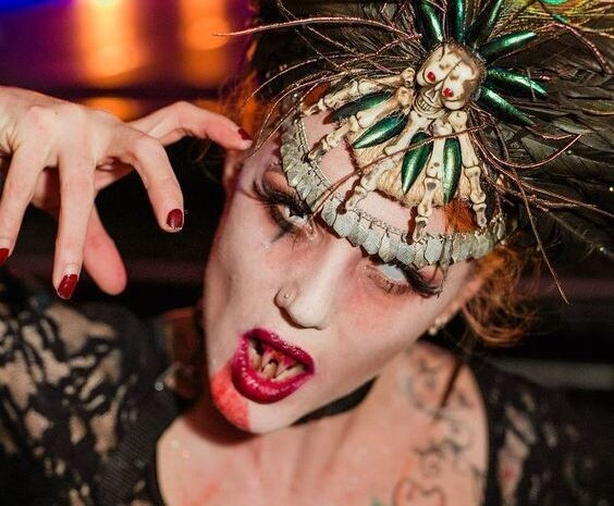 3. Let there be pumpkins (or turnips). It's not enough for everyone to dress up — you have to set the scene with decor, turning your space into a house of horror adds to the other-worldliness of Halloween. Lighting always sets the tone. Keep the lights low and bring out the red uplighting. At Halloween more is more, and minimalists and minimalist bars need not apply. 
4. Let there be murder on the dance floor! Halloween isn't for sitting around in a circle chatting. It's for dancing and hijinks so you need a dance floor. The playlist is the most important part of any party. You need a little something for everyone but everything has to be dance-floor killer. It's the one time of year you can play back-to-back, Firestarter, Highway to Hell, Monster Mash, Time Warp and (our favourite) I Put A Spell On You.
5. Keep traditions alive. Whether it's a slice of brack, carving a pumpkin (or turnip), bobbing for apples or telling ghost stories, you're never too old and never too serious. This is also the night for divining the future when the veil between this world and the next is at its thinest.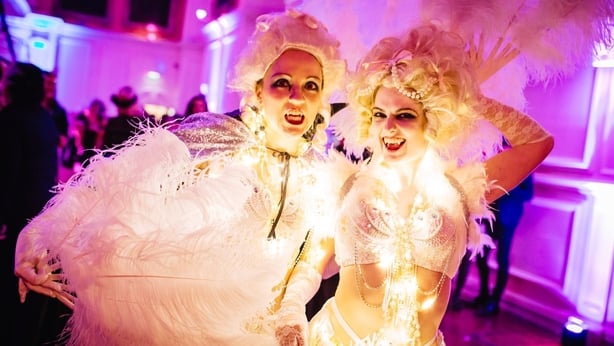 6. Spend October reading scary novels and watching loads of scary movies. There's no better way to get inspired and get excited than watching everything from Ghostbusters to Psycho. There's nothing scary about watching a film on your laptop - that's why we're excited to see Ewan McGregor in Doctor Sleep, Stephen King's sequel to The Shining, which hits cinemas on Halloween. Little kids should get in on the fun, too - take them to see the new animated version of The Addams Family. 
7. Invite everybody! One of the most stressful things about going to a party or throwing one is who to invite. We all tend to fear mixing groups, but fear not because when everyone's dressed up, people loosen up and lose themselves. There's nothing like the gang of strangers all dressed in the same costume becoming best friends for the night — this year it's probably going to be the Joker.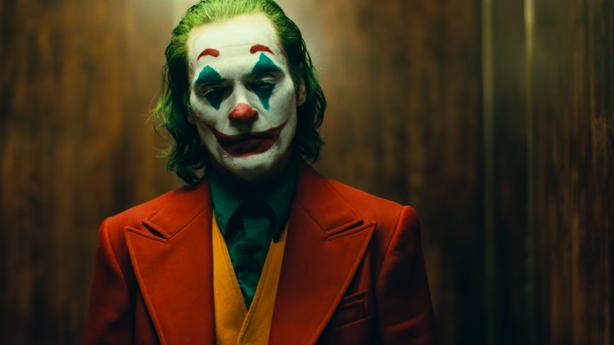 8. Learn the dance moves. No one knows it's you dancing and it's not complicated. "It's just a jump to the left and then a step to the right, with your hands on your hips, you bring your knees in tight, but it's the pelvic thrust that really drives you insane. Let's do the Time Warp again".
9. If you want to throw a party but don't want the pressure, enjoy the best of both worlds and have everyone over for a bowl of blood-coloured punch before heading out somewhere where your gang of misfits become someone else's problem.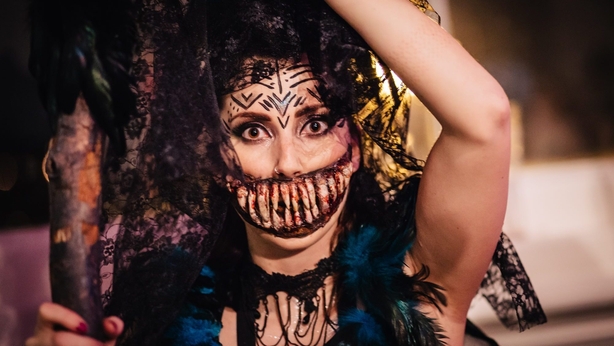 10. It isn't Halloween without a little spectacle, magic, macabre and mischief, so whatever you do don't stay in alone.
Film Fatale's monster Halloween ball, Danse Macabre at the RDS, promises a night of unspeakable glamour for the beautiful and the damned, featuring live music, DJs, dancers, aerial, immersive performances, cabaret, spectacle... and the occasional sacrifice. It's at the RDS Concert Hall on Sunday 27th October - find out more here.