The 10th International Tipperary Dance Festival kicks off on Monday, October 7th, with the theme Dance & Tradition, Dance & Community, and featuring performances, exhibitions, seminars, masterclasses, workshops and screenings in Clonmel, Tipperary, Thurles, Lisvernane, Cashel and Nenagh.
Festival Directors Alexandre Iseli & Jazmin Chiodi give the low down to Culture...
Ten years! A full cycle, a revolution - back to where it all started, yet transformative. In October 2010, Roberto Torres was the first guest artist to perform at the Tipperary Dance Platform International Dance Festival. Since then, dozens and dozens of dancers, choreographers and filmmakers have performed or shown their work at the festival, and Roberto is back in 2019 with Carmen Werner, to present the wonderful Una Vez Mas, a delicate and humorous piece about ageing in human relationships.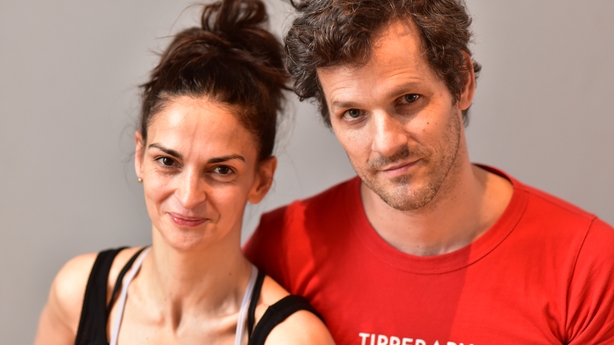 For us, the Tipperary Dance Platform programme and its associated TDP International Festival is an adventure that takes root in our experience as professional dancers. It is a way to deepen and broaden how we perceive the contribution dance can make to people's lives and to communities.
It extends our desire to meet artists from different places and origins, to be influenced by them, and in turn to transmit our experience. What really matters to us is that dancers keep finding ways to develop, to create work, to make their work visible, and to communicate with their peers. Dance must keep finding a way.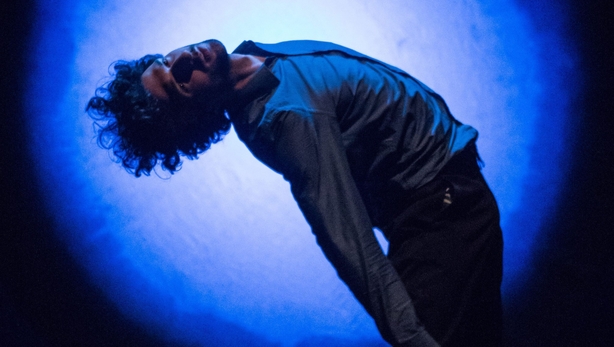 We work in a very interactive and fluid way. All key decisions are discussed and taken jointly, so that the strategy and programming are the outcome of our combined reflection. At the same time, roles are very defined, with Jazmin leading the programming aspects as well as the dialogue with artists and partners, while Alexandre structures the production aspects and creates the graphic design work. Being such a small team initially, we had to put into place very tight procedures.
But the most important aspect is how we establish relationships with artists, how carefully we chose artists and collaborators. Ethos and commitment are key aspects. Ideally, dance feeds certain models of social interaction, and people are at the centre of this. This sets a very friendly and human environment for the festival. Guest artists this year include Mary Wycherley, Carmen Werner, Roberto Torres, Karine Ponties, Polina Kremasta, Tania Carvalho, Thierry Mabon and Marie Lenfant.
Dance must keep finding a way.
What we have created in Tipperary Dance Platform is an energetic yet subtle mix of discovery, artistic relevance, networks of support, and the kind of loyalty that builds over time among artists and partners who strive to achieve similar goals. This 10th anniversary is an opportunity to thank the many people who contribute to a successful festival; to acknowledge our partners, guest artists, and the community of professionals who work endlessly to create pieces, showcase, promote, organise, support and advocate.
With the theme Dance & Tradition, Dance & Community, this 10th edition looks at the way artists reflect on reconciling the present with the past and the future - the arts with culture.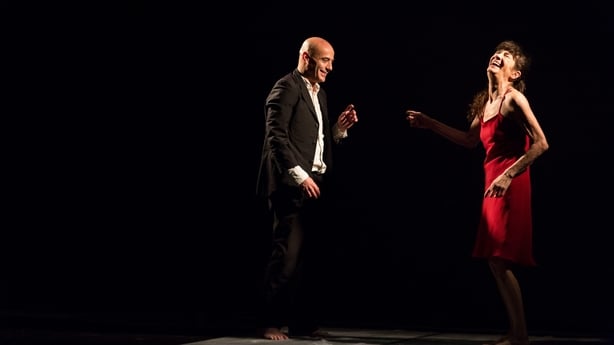 The consensus among artists is wide: we want to be creative and yet keep a critical eye on the present time. We want to imagine and roll out our vision for the future, while retaining links to where we come from. The line-up of artists at TDP 19 follows motifs that have become the festival's signature: they are stunningly alive, generous and committed.
We hope you will love this 10th edition of Tipperary Dance Platform festival!
TDP '19, the Tipperary Dance Platform International Festival, takes place from Monday, October 7th to Sunday, October 13th - find out more here.