On 6th October, RTÉ Drama On One presents The Department of Ultimology by Fiona Hallinan and Kate Strain - a radio essay devoted to the study of endings, from language loss, to personal stories, to the climate emergency – with an original soundtrack by Caoimhín Ó' Raghallaigh.
Artist Fiona Hallinan writes for Culture about the Department of Ultimology and its repository of endings.
Ultimology is the study of endings.
Insects, languages, habitats, unions, species, forests, food, microbiomes, wires, minerals, words, reams and reams of paper are all subject to endings, are extinguished, wasted, degraded, torn down, made obsolete or left to die all the time.
We need your consent to load this rte-player contentWe use rte-player to manage extra content that can set cookies on your device and collect data about your activity. Please review their details and accept them to load the content.Manage Preferences
Listen: Drama On One - The Department of Ultimology by Fiona Hallinan and Kate Strain
How can we negotiate this knowledge? Can we learn from history? Does anything ever really end? What should we remember and what might we be better off forgetting? What happens to our bodies, to the impressions we've made, or to the things we leave behind after we die? How can we see the things we're at risk of losing? Who is responsible for taking care of that which is no longer in use?
In this radio essay, we tell the story of how we began the first Department of Ultimology, a hypothetical space for conversation around questions like these.
The Department of Ultimology originated in Trinity College Dublin, where we both studied History of Art and Architecture together about a decade ago. We learned about artworks in the slide library, consulting a collection of images through bulky viewing machines. We never took the slides home, so our experience of what we learned was deeply tied to that space, that room, the sounds of the carousel and the Department opening hours. Slides are no longer the primary research source for students now, who online have almost limitless images of art and architecture available to them anywhere, all the time.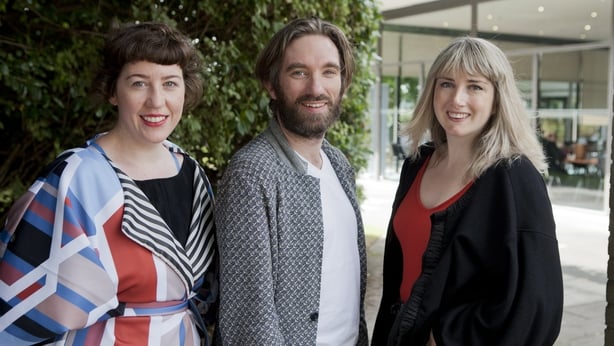 We wondered how students learning about the history of art now might be affected by this particular ending, which led us to wonder how other disciplines and subjects might have been affected by changes over the last years, be they technological, societal, political, pedagogical. And how this, in turn, affects the University, a site of knowledge production that is itself always changing.
We began interviewing people from across the University, and then beyond, asking them the same questions, 'what has changed in what you do?', 'what practices, words, tools do you no longer use?'. This process led us to some fascinating insights, and we noticed people liked to talk about the endings they had been witness to. It almost seemed that a space for these conversations was needed, a new Department.
From an idea in the slide library to an active site of research and artistic work, and with the help of a diverse group of contributors, this radio essay is an example of the kind of conversations and thought that this speculative field of knowledge might allow to occur.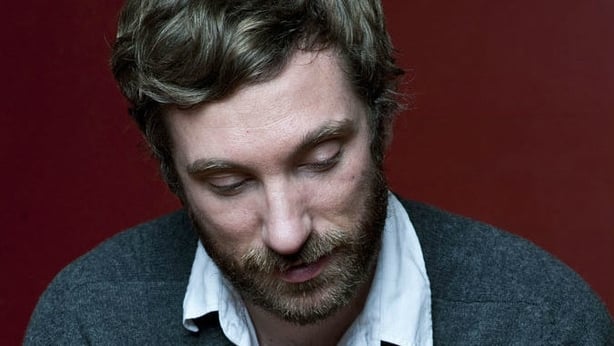 Working on this was a collaborative process, and one that we learned so much through. We had the great fortune of working with the wonderful producer Kevin Brew and observing his delicate and considered way of creating, and the opportunity to work in studio with sound designers Damian Chennells and Ciarán Cullen.
We invited musician Caoimhín Ó'Raghallaigh to create an original soundscape for the radio essay. It was a huge honour to have Caoimhin involved, and to have the chance to observe his graceful, responsive and masterful process in the studio.
In order to shape Ultimology as a space for the study of endings, we invited seven contributors of different experiences to offer their perspective on the concept for this radio essay. They are artists Isabel Nolan, Laura Nsengiyumva and Jessica Foley, student Salim Kajani, writer and linguist Ross Perlin, Academic Dora Vargha who studies the end of disease, and Academic philosopher Luna Dolezal. We called upon the researcher Barry Edward Fitzgerald to co-write a script that ties together the words of all our contributors, while also telling the story of the making of the first Department of Ultimology.
It turns out everything changes all of the time. We should know this from stories, which only become whole once they end.
RTÉ Drama On One: The Department of Ultimology, RTÉ Radio 1, Sunday 6 October at 8pm - listen back to more from RTÉ Drama On One here.