And how was your week? Here's our handy tipsheet of Cultural musts...
BROKEN: JEFFREY EPSTEIN
Hosted by The New Yorker's Ariel Levy, this fascinating - and deeply disturbing - weekly crime podcast from producer Adam McKay (the filmmaker behind The Big Short and Vice) takes a deeper dive into one of the more horribly compelling news stories of recent months - listen to it here.
STATE OF THE UNION ON RTÉ PLAYER
Winner of a pair of Emmys, this small, perfectly formed series of vignettes from writer Nick Horby and director Stephen Frears (each episode is only 10 mins long) features career-best performances from Chris O'Dowd and Rosamund Pike as a husband and wife in a pub before couples counseling and dissecting their ailing marriage in merciless fashion - binge it immediately here.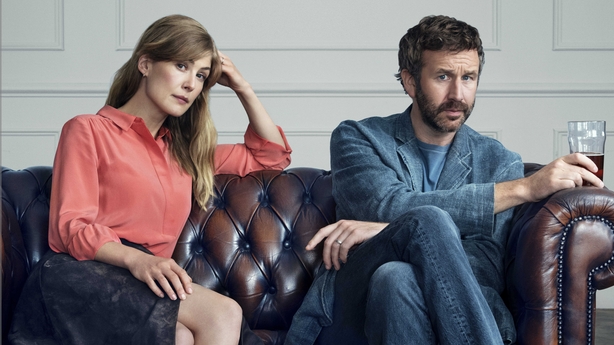 THE RETURN OF THE FAR SIDE
Legendary (and reclusive) cartoonist Gary Larson is back after a 24-year hiatus - we don't know what he's up to yet, but we're excited...
Gary Larson's "The Far Side" website has been updated for the first time in 20 years with a "Coming Soon" message. I only have one thing to say.https://t.co/l0Ym3M9d8W pic.twitter.com/2PctflQBbO

— Michelle Lowery (@MichelleDLowery) September 15, 2019
MÁM
The Dublin Theatre Festival starts on September 26th, and the must-see event has to be the new show from choreographer Michael Keegan Dolan, his first major new work since his masterpiece Swan Lake/Loch na hEala. Bringing together the virtuoso, Irish traditional concertina player Cormac Begley, the European classical, contemporary collective Stargaze and twelve international dancers from the Teaċ Daṁsa company, MÁM is described as 'a meeting place between soloist and ensemble, classical and traditional, the local and universal'. Find out more here.
FROM LUCIFER TO LAZARUS BY MICK O'REILLY
This short, pithy memoir from the outspoken Dublin politician and trade unionist (published by Lilliput Press) offers a no-nonsense take on the evolution (and devolution) of the Irish union movement and the Irish Left over the last half-century, and a vivid portrait of one man and his unwavering beliefs.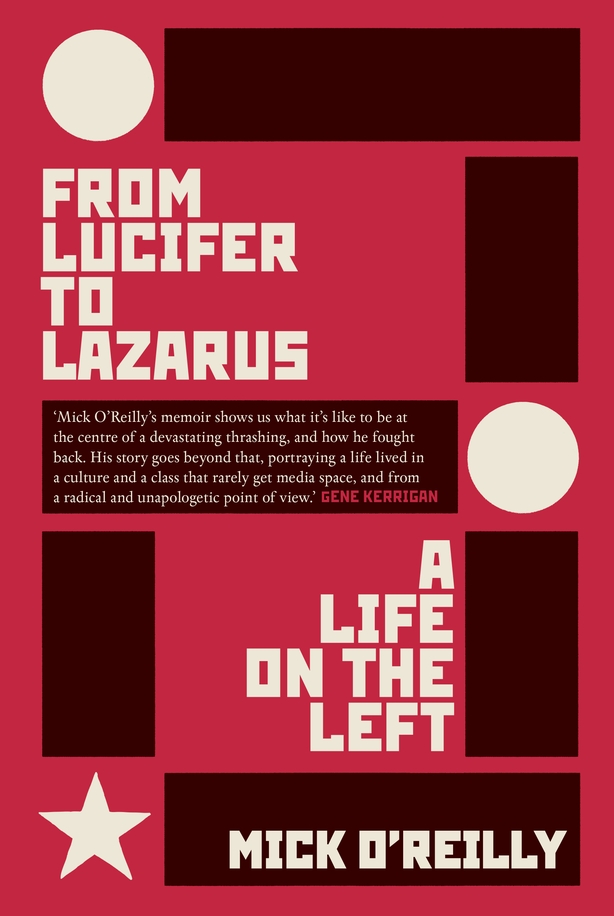 THE FAREWELL
A sleeper hit in the US, his powerful family drama announces the arrival of a major new star - rapper-turned-actress Awkwafina, last seen in Ocean's 8 and Crazy Rich Asians - and (whisper it) might just be the film of the year.
AMERICAN HORROR STORY: 1984
The much-loved anthology horror series has been somewhat hit in miss in reason seasons, and we still miss the incomparable Jessica Lange - that said, we're all in for the new season, an homage to the classic slasher movies of the '80s, which starts airing on FX this week. Watch the opening credits, by Kyle Cooper, which set the tone somewhat perfectly.
KELLYOKE
That's right, Kelly Clarkson has a new daytime talk show, and she opens every episode by covering a song she loves, and giving it - as is to be expected - some serious Kelly welly:
MARK STRONG IN TEMPLE
Sky 1's splendid new crime series, adapted from the Norwegian TV hit Valkyrien, stars Mark Strong as a surgeon who runs an illegal underground clinic in an abandoned bomb shelter; written and produced by acclaimed Irish playwright Mark O'Rowe (Howie The Rookie), it's a meal of a role for underrated British thespian Strong, all too often dismissed to bad guy roles in comic book flicks like Kingsman, Green Lantern and Shazam.
BATTLE AT BIG ROCK
What's that? They went and shot a new Jurrasic Park short film in Ireland in secret? Directed by Jurassic World's Colin Teverow and starring Andre Holland, this tense and thrilling eight-minute short serves as an appetizer for the next installment in the Jurassic saga - and it's a ton of fun. Watch it below...
Contributors: Jim Carroll, Nigel Wheatley, Siún Ní Dhuinn, Derek O'Connor