And how was your week? Here's our handy tipsheet of Cultural musts...
EXTRA ORDINARY
The best Irish movie of 2019 hits cinemas this weekend - it's a gleefully bonkers supernatural comedy from Irish directing duo D.A.D.D.Y. (AKA Mike Ahern & Enda Loughman), it stars the mighty Maeve Higgins and the incomparable Will Forte (with supporting turns from several generations of Irish scene-stealers, from Eamonn Morrissey to Alison Spittle), and it's really, really funny. Be sure to see it on the big screen.
THE SHIELD ON RTÉ PLAYER
One of the great American crime dramas of the 21st century is now available to watch on RTÉ Player - all seven seasons of Shawn Ryan's hard-boiled corrupt cop saga, with a monumental performance from Michael Chiklis as bullet-headed badass Vic Mackey, an anti-hero to give Tony Soprano and Walter White a serious run for their (dirty) money. It gets even better in season four, when Glenn Glose turns up. Dive in here...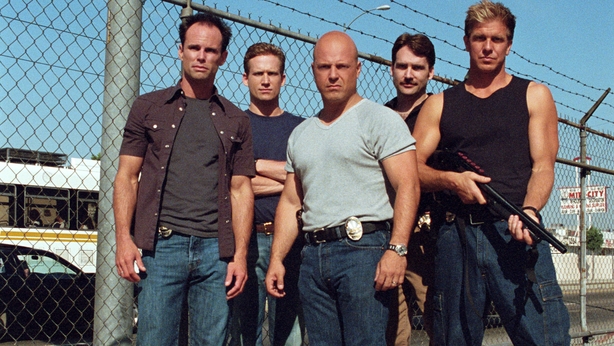 CHARLIE MANSON LIVES...
If you liked (or were confused) by Once Upon A Time in Hollywood, and were captivated by season two of Mindhunter, then check out this oldie but goodie from the superb You Must Remember This podcast: Charle Manson's Hollywood. It shows the profound impact the Manson murders had on Hollywood. You do know that's the same actor (Damian Herriman) playing Manson in both projects, right?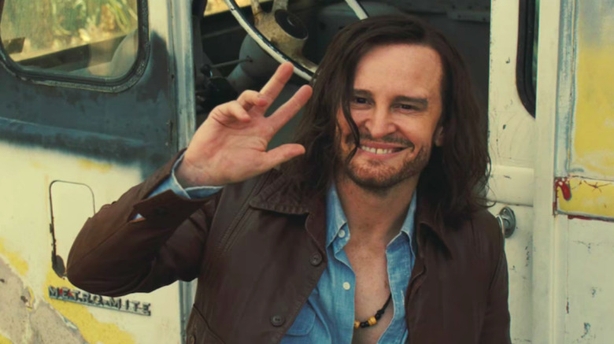 APPLE TV+
Can't find anything on RTÉ Player, Netflix or Amazon Prime? Apple TV+ kicks off on November 1 with a whole new crop of TV series - The Morning Show with Jennifer Aniston, Steve Carrell and Reese Witherspoon, See with Jason 'Aquaman' Momoa and - good grief! - Snoopy in Space among a host of others. Also: if you buy any Apple hardware now, you get a free 1-year subscription.
100 GECS - 1000 GECS
Dylan Brady and Laura Les deliver one of the year's most flamboyantly out-there collections of experimental far side pop - listen for yourself:
SHIRLEY VALENTINE AT THE LYRIC, BELFAST
Willy Russell's classic play gets a Northern makeover from Belfast's Lyric Theatre - they did a similar job with Russell's Educating Rita a few seasons back - and a right and proper star turn in the shape of Derry Girls' Tara-Lynne O'Neill. It runs until October 5th - get your tickets here.
RICK O'SHEA'S CULTURE SHACK
Full disclosure - he's already a contributor to this section, but the RTÉ DJ is doing the nation a service with his new Facebook group (following his ever-popular book club) devoted to "discussion of the arts and culture in general in Ireland and around the world - theatre, art exhibitions, sculpture, dance, photography, cinema (arthouse, classic and foreign language), performance art, design". Sign up here...
THE NEW, IMPROVED IRISH FILM INSTITUTE
We do love a good cinema, and the Eustace Street perennial has received a long-overdue makeover - the new Screen One (complete with rather comfy seats) is already in full effect, with the rebooted Screen Two online any minute now. We can't think of a better place to see Extra Ordinary (see above...)
MEET ME IN THE BATHROOM - THE EXHIBITION
Lizzy Goodman's solid gold history of New York rock in the 2000s has become an exhibition of stuff (there's a TV show on the way, too). To quote Goodman, "it's stuff from under people's beds". Anyone fancy a trip to NYC?
JOE PERA TALKS TO YOU
Our new favourite TV show is ten minutes long, and somewhat indescribable: a series of gently captivating monologues from zen comedian Pera, playing a choir teacher captivated by the tiny joys of life. Watch the episode where he discovers a classic tune by The Who, then watch the whole series on All4 here.
Contributors: Jim Carroll, Rick O'Shea, Neil Leyden, Nigel Wheatley, Derek O'Connor