Acclaimed filmmaker Paul Duane writes about his latest documentary Best Before Death, a portrait of former KLF frontman turned art provocateur Bill Drummond, currently on release. Read Paddy Kehoe's review here
Watch an exclusive Best Before Death short film below, and read Paul Duane's introduction to the film...
My interest in the work of Bill Drummond started when he was managing bands in the 1980s, Echo & The Bunnymen & The Teardop Explodes, and treating the deadly serious business of being in the music business as if it was an art project designed solely for his own self-exploration. This seemed to me to be a heroic level of madness, or genius. The bands concerned may have had other words for it, however.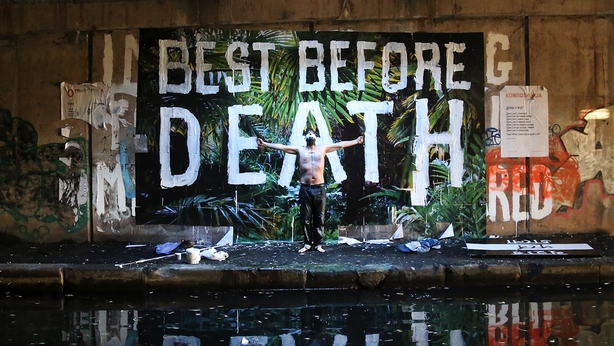 More recently I became aware that, having passed through pop stardom himself via The KLF, he was still using the world as a canvas for his obsessions and ideas, and had planned a 12-year World Tour which would occupy him until the age of 74 (he expects to die at 75, hence the film's title, Best Before Death).
I was privileged to spend a lot of time talking to Bill about his work before we started filming, and his openness and lack of ego has remained an inspiration to me. He may be mad, but he's not arrogant.
The short film you'll see on this page is based on an outtake from the film where Bill explains the origin of his alter ego, Tenzing Scott Brown. Tenzing does the things that Bill wouldn't do – for instance, Tenzing is a playwright, and wrote the play White Saviour Complex which Bill, along with the actor Tam Dean Burn, is touring alongside the film.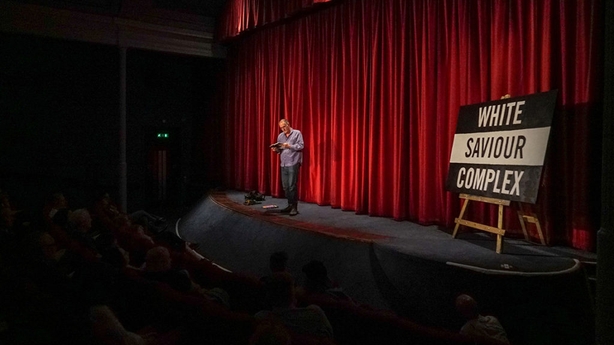 The play deals with Bill's response to the experience of being in a documentary, and 'wraps around' the film, with the first act taking place before the film, the film itself being the second act, and the third act taking place after the end credits roll. The whole thing is two hours long – not an unreasonable duration in this era of three-hour-long superhero movies.
We need your consent to load this YouTube contentWe use YouTube to manage extra content that can set cookies on your device and collect data about your activity. Please review their details and accept them to load the content.Manage Preferences
Best Before Death - watch the trailer
The whole idea of Bill documenting his work in the form of written plays was, in fact, a by-product of the experience of making Best Before Death, as you'll see if you watch the film. Bill seems to exist in a constant state of becoming, taking whatever experience has to teach him and allowing it to change his way of working, always questioning, never really resting or becoming self-satisfied. It's an exhausting way to live your life, but – I think – a productive one.
Best Before Death doesn't deal with Bill Drummond's remarkable history as part of one of the most extraordinary groups of the entire pop music era, because he isn't really that guy any more.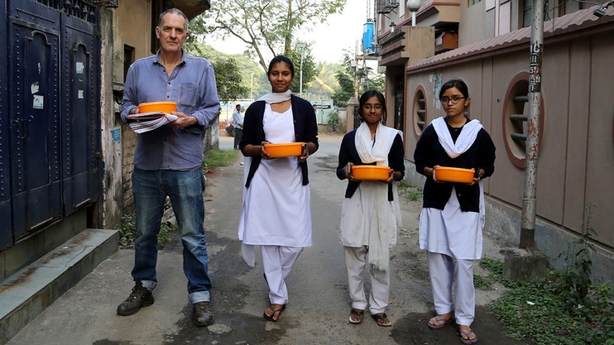 The impetus that made him send the acts he managed in the 80s to play concerts at different ends of the same ley line – one in Iceland, the other in Papua New Guinea – is now driving him to travel the world doing seemingly inconsequential things, baking cakes, making soup, shining shoes, building beds, but also creating as he goes a sense of community and possibility in the people he meets along the way.
It's been called a 'feel-good' film, and I hope it is, because if there's anything we need right now it's things to feel good about.
Best Before Death is in cinemas now.