For those who think they know Vicky Phelan, this 320-page book will likely be a big surprise. She was thrust into public light as a result of the CervicalCheck crisis in April 2018. It's an important part of her story but also just one part, of a remarkable path of life, so far. This book is searingly honest, deeply personal, shocks at times but is ultimately uplifting.
Vicky Phelan was born in Waterford in 1974, lives in Limerick and has always worked in the education area. It's this educational background that has clearly helped her with some of the great challenges she has faced. What pours from the pages of Overcoming is her strength, when alone, with the odds stacked against her. She learns that her cancer is back after three years and it's terminal. But that's only the start of her trials and tribulations with the health system.
Of course her husband Jim is there and her daughter and son, Amelia and Darragh too, with love and support. But as she also notes, we are all alone at the end of the day. We hear how as a child, she went missing from her house, how she wanted to go to national school at the age of three, a year before she was allowed to and how she took on a girl bully in school. This was Vicky Kelly, before she was Vicky Phelan.
 Vicky grew up in a a working class home, the daughter of loving parents. She got the best results in her school in the Leaving Certificate, with hugely supportive teachers, to enable her do European Studies at the University of Limerick. She would be the first person in her extended family ever to go to university.
We see how Vicky has a love for France, having worked there as an au pair and encountered her first love Christophe there, while working in a hotel in Péronne. They were planning to go to a Pink Floyd concert in Chantilly, but life had other plans. It is 1994. Vicky, Christophe and some other friends are driving back in the early hours of the morning, after having fun in a night club. A man driving towards them, on the wrong side of the road, crashes into their car. There is devastation and death.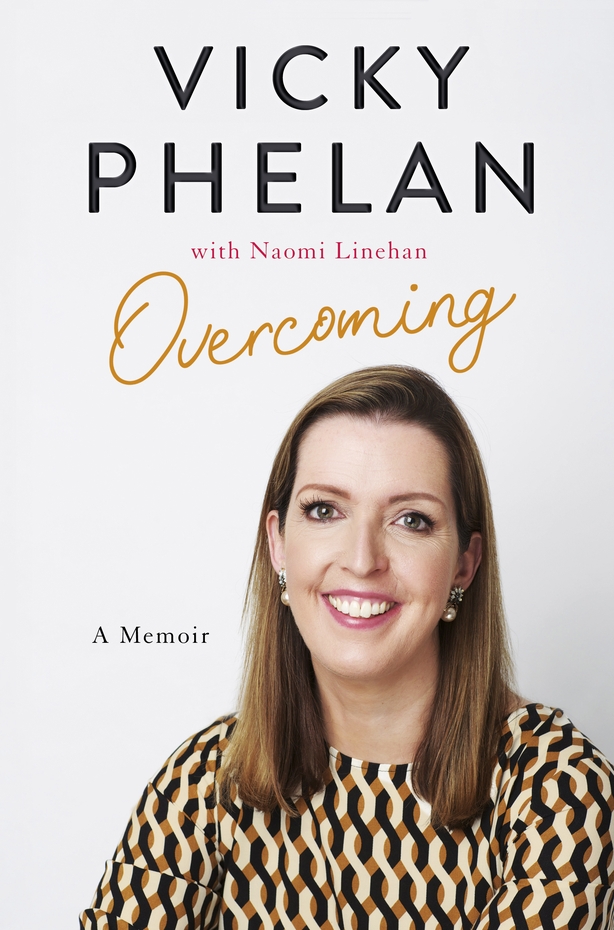 Vicky survived but some of the others did not, including Christophe. She was put into an induced coma to stabilise her, as her internal bleeding was so severe. She had to learn to walk again. It's a heartbreaking story of how life can change and end in a few seconds. Vicky thought she would never find love again but she did with Jim, whom she met in a pub on St Patrick's Day in 1996. They married in the Carribean in 2005.
During pregnancy with their first baby Amelia, doctors diagnosed toxoplasmosis in the womb, a rare condition which can cause blindness and other problems. One of the doctors told her the baby was not compatible with life and suggested termination. It angered Vicky, as the doctor could not be 100 per cent sure the baby would not be okay.
Vicky continued with the pregnancy and was induced and baby Amelia was born, a beautiful little bundle weighing 5 pounds and 12 ounces. From birth Amelia was much loved but would have health challenges. For Vicky there was also a difficult period of post natal depression, which would return in later years. She even describes it as worse than cancer. Doctors later established that Amelia's sight would always be compromised but she was able to see. She also suffered seizures.In 2011, Darragh was born, a beautiful healthy, happy baby from the beginning.
There are fascinating photographs in the book of the people close to her heart and who have supported her unique activism. Vicky details her first symptoms of cervical cancer in 2014. The shock at the profuse bleeding which occurred, the subsequent tortuous treatment, how it affected physical relations in marriage and finally being cancer-free in 2015. However,  the cancer returned in 2017 and subsequently there was the devastating discovery about her original CervicalCheck test in 2011, as well as her well-known battle in the High Court, all explained in depth.
She is angered by aspects of the health service and what she describes as the cancer in the system. In her battle with authority and her personal courage, Vicky Phelan has broken the boundaries of patient advocacy. The system will never be quite the same. Overcoming is well written with Dublin born-author and journalist Naomi Linehan.