'When an 81-year-old American woman living in Ireland pitched an idea to us about death and dying, we had to find out more...' Michael Lawless writes about this weekend's remarkable Documentary On One production, Death: Don't Leave It To The Last Minute.
Late last year, a woman named Gray Cahill emailed the Documentary On One with a line that intrigued us, 'Why don't you make a documentary on how I am preparing for death?'
Eager to learn more, I, as the 28-year-old and youngest member of the Documentary On One team, was sent out to record with 81-year-old Gray on what she expects of death and how exactly she is preparing for it.
Listen: Documentary On One - Death: Don't Leave It To The Last Minute
Finding her council house among the other bungalows was straight forward as Grays house stands out with her yellow front door. Although this isn't the only piece of Gray's life that stands out, it was another sign that she's conscious of every decision from the simple parts of life to life-changing events.
At 81 years old and in excellent health, this former nun wants to ensure she has everything in place for when she dies. 
Aware of what death is, and the impact it has on those left behind, Gray wants to open a conversation among family and friends. I followed Gray, on and off since the start of this year, with my furry microphone, which Gray has a love-hate relationship with. She soon names it the raccoon - but is glad to have it near her as she wants the conversations around her death to be recorded in the hope they'll open wider conversations around death in communities and homes around Ireland - and beyond.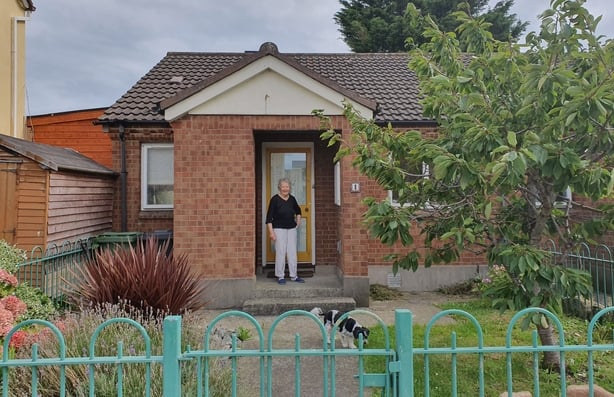 Gray is second-generation Irish American. Born in Providence Rhode Island in 1938, she grew up with five siblings. Today only Gray and her sister Cathy remain alive. At the age of 18, Gray entered the convent after a 'calling', becoming a Sister of Mercy nun. She stayed for 13 years before leaving the convent – and subsequently, help other nuns who decided to leave the church.
In 1977 she travelled to Ireland - and has never left. Soon after she claimed her Irish citizenship.
Death will be certain for Gray Cahill - but what isn't certain is what might happen with her body. She would like to be buried in her wider family burial plot in Roscommon – but is unsure if this is allowed. She's also registered her body for donation to science at Trinity College Dublin. Upon her death, Gray wishes to give a lasting gift to medical students for the chance to learn upon a real human body. As we visit the Relatives Room in the Anatomy Department of TCD, Philomena McAteer educates us on life within the dissection theatre – and if Gray's body will be accepted.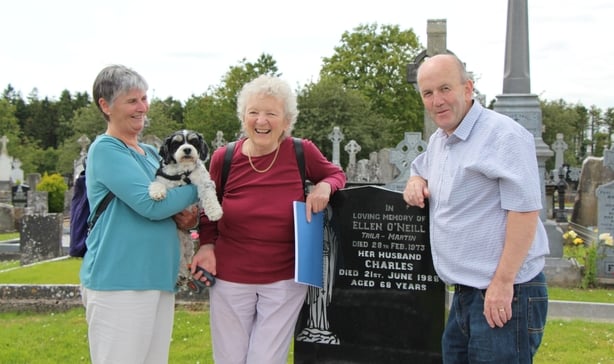 If Trinity doesn't accept her body, Gray would like to be buried with her Roscommon cousins. And so she arranges to meet with local historian and gravekeeper Sean Carthy, as he tracks down Gray's family plot.
Having never married or had children, Gray lives alone with her dog Mollyo, and loves the company of her friends, family and poker.
Hosting poker games at her home on a regular basis, on one of those evenings, Gray asked Rebecca Lloyd from The Irish Hospice Foundation to speak about the Think Ahead form – a programme which helps people plan for what they want when they die.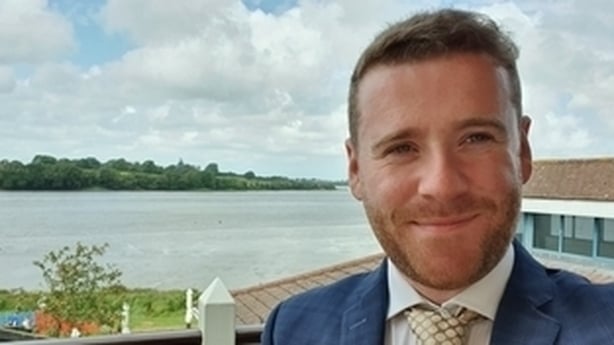 Throughout my time with Gray, I've come to understand a little bit more about death. At 28 years old, it's not something I'd ever given much thought to. But Gray has changed my mind on that, in a good way – and normalised the conversation around death whilst alive. As Gray says herself, "Dying is part of living, and living, and how we respond to it, is part of dying."
Documentary On One: Death: Don't Leave It To The Last Minute, RTÉ Radio 1, Saturday at 1PM / Sunday at 7PM  – listen back to more from Documentary On One here.