Ciara Hyland, director of the new documentary series De Valera i Meiriceá, writes for Culture on her new production about Éamon de Valera's trip to America in 1919- 1920, which will be shown on TG4 on September 11th and 18th at 9.30pm.
This year is the centenary of de Valera's eventful, tumultuous but little known trip to America during the War of Independence. During the eighteen months that he was there he raised a small fortune in money, became a genuine star pulling in tens of thousands to hear him speak – and split Irish-America in a way that took years to recover. This first split was a mere handful of months before the major split over the Treaty that kicked off the Civil War.
We need your consent to load this YouTube contentWe use YouTube to manage extra content that can set cookies on your device and collect data about your activity. Please review their details and accept them to load the content.Manage Preferences
I first came across this story while in the famous French's pub in Gorey. I was working on another production for TG4 which was filming in the pub and during a break I ended up sitting next to Dolores Lynch – a lady of a certain vintage and an undoubted spark. She told me I should be making a documentary about her uncle who was the last man out of the GPO in 1916 but had then fallen foul of de Valera while in America and subsequently been forgotten about. She sent me across the road to the local bookshop to buy the only book that had ever been written about him – Diarmuid Lynch by Eileen McGough. And so Diarmuid Lynch - Óglach Dearmadta/ Diarmuid Lynch – the Forgotten Volunteer was born and it aired on TG4 on Easter Monday 2016.
During the making of Diarmuid Lynch, however, it quickly became clear that there was also in fact a much bigger story there - the story of de Valera's full eighteen months in America, how it was a political baptism of fire for him and how it shaped him into the politician he went on to become – a man who influenced modern Ireland for over fifty years. We had so much great material on that bigger story that ended up on the cutting room floor simply because we couldn't fit it into Diarmuid Lynch.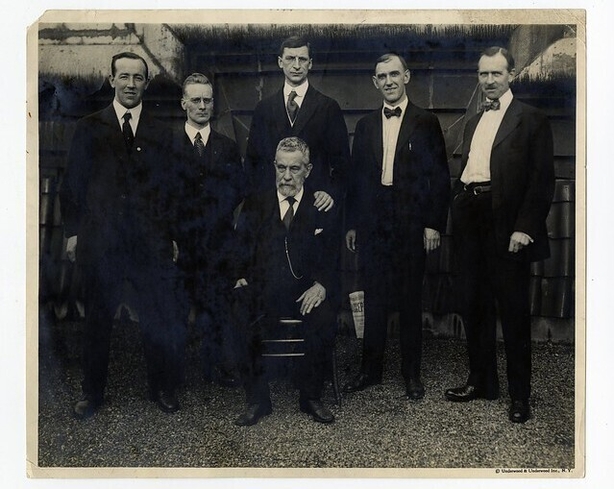 Thankfully, TG4 and then the BAI saw the importance of that bigger story too – and agreed that this very important formative time in the making of one of our greatest politicians – for better or for worse – shouldn't be neglected.
Through them, we got to really bring this story alive. We shot a series of dramatic reconstructions with Fota House, Cork doubling for early 20th century New York. We were blessed in that we had renowned actor Marcus Lamb playing the main part– he is so good that we felt at times like he was channelling Dev himself! Our reconstructions were great fun and it was such a privilege to work with everyone involved. All our actors and creative crew gave so much and really made the look and feel of our reconstructions something special.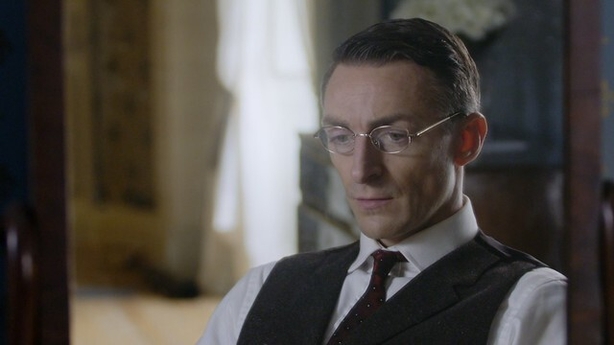 I also got the chance to visit the archive in the American Irish Historical Society in New York with Eileen McGough who is so good in archives she's like a ninja. There, with the help of Chris Cahill and Georgette Keane, we discovered a wealth of material relating to Dev's tour that is not widely known over this side of the Atlantic but that really challenges Dev's own account of what went on during the trip. We got to include much of this new material in the documentary along with previously unseen photographs and material from UCD Archive thanks to the principal archivist there, Kate Manning. If there is a hero of this story, it's these archivists – without them preserving the material that they do, we simply wouldn't have the window into the past that they provide, and this hidden history story wouldn't be able to be told.
De Valera i Meiriceá screens on TG4 on Sept 11th and 18th at 9.30pm