Set in South Galway against the backdrop of one of the bloodiest months of the Irish War of Independence, this week's Documentary On One tells the dramatic story of the short life and tragic death of 24-year-old Eileen Quinn, who was shot by uniformed men outside her home in 1920. Almost 100 years later, Eileen's grand-niece Orla Higgins pieces together events from that fateful day.
Listen to Reprisals above, and read Orla Higgins' story below...
A century ago, Ireland was a dangerous place and the country was gripped by the terror of the War of Independence. And while that history might seem far away now, November 1, 1920 holds a special, if traumatic, place in my family's memory.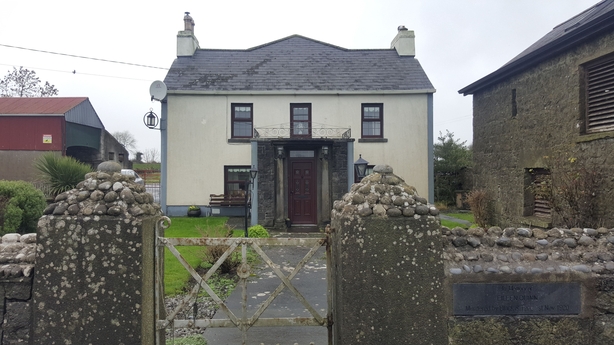 It was on that day, almost a hundred years ago, that my great-aunt, Eileen Quinn, was shot dead as she stood outside her house in South Galway with her three children. She was seven months pregnant and waiting for her husband Malachy to return from the fair in Gort. The British government had sent the Black and Tans and the Auxiliaries to Ireland that Spring as a response to the increasing number of IRA ambushes against the Royal Irish Constabulary police force. They quickly gained a reputation for brutality and violence and it was from one of their trucks that the fatal shot was fired.
In the eight hours it took my great-aunt Eileen Quinn to die, the cover-up had already begun. I always wondered if Eileen died by being in the wrong place at the wrong time or if it was a deliberate reprisal and I set about finding out more about the story for this documentary.
Eileen's story is almost a century old. It is a tale of long ago, but it is also a tale for our times.
The shooting not only shook the local tight-knit community but also shocked the nation as well as the powers that be in Britain. The Protestant landlord Lady Gregory, who owned the local Coole Park estate and co-founded the Abbey Theatre, wrote angrily about what happened to Eileen in the London journal, The Nation. It also instigated a fierce internal debate in the British Treasury department.
I heard very few stories about Eileen when I was growing up, but became intrigued when I found out Yeats wrote about her in his poem Reprisals:
Where may new-married women sit
And suckle children now? Armed
Men may murder them in passing by
Nor law nor parliament take heed.
Then close your eyes with dust and lie
Amongst the other cheated dead.
It's not every day your family is connected to a Nobel Prize winner and I wanted to find out more about the woman behind the words. I discovered that my family had both fascinating and disturbing accounts of what happened, and I was lucky enough that they wanted to share them with me for this documentary.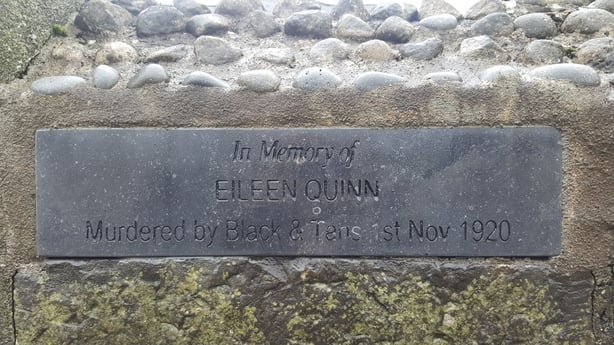 Through first-hand personal reminiscences from my relatives, this documentary reveals new stories and untold memories from those best placed to commemorate Eileen's short life and tragic death. I was also fortunate enough to get great contributions from Rena McAllen, Curator of the Kiltartan Gregory Museum, Brendan McGowan from the Galway City Museum and Judy Murphy, Assistant Editor with the Connacht Tribune. All of these insights bring to life the events of that fateful day and tell the story of the subsequent repercussions, not just for Eileen and her family, but for the generations that came after.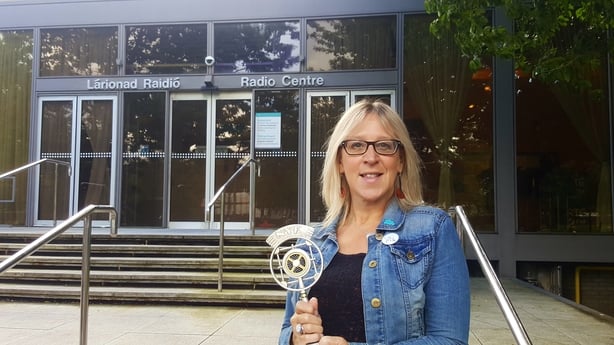 I think documentaries like this not only tell us something about our shared history and collective family stories but have a bigger resonance as well. Eileen's story is almost a century old. It is a tale of long ago, but it is also a tale for our times. Against a backdrop of growing distrust between nations, I hope it provides us with an opportunity to learn from the legacy of a deeply divisive past so we can create a future where war and conflict have no part to play.
Documentary On One: Reprisals, narrated by Orla Higgins and produced by Orla Higgins & Sarah Blake, RTÉ Radio 1 Saturday 24th August, 2019 @ 1pm, and Sunday 25th June, 2019 @ 7pm - listen to more from Documentary On One here,