In August 1979, a massive Atlantic storm turned the Fastnet Yacht Race into the greatest yacht-racing disaster ever witnessed. In spite of the biggest peacetime rescue effort at sea, 21 people died, boats were dismasted, abandoned or sunk as the race became a fight to stay alive.
On one of those boats was teenager John O'Donnell, who writes for Culture about this week's Documentary On One production, Back to the Rock.
When I wake the boat is filling up with water, and the two crew up on deck have disappeared. Another huge wave crashes over the stern into the cabin. I'm 19 again, and my father's warning from forty years ago comes back to me. "Shut the hatch," I say to anyone who'll listen.
We need your consent to load this rte-player contentWe use rte-player to manage extra content that can set cookies on your device and collect data about your activity. Please review their details and accept them to load the content.Manage Preferences
Listen: Documentary On One - Back To The Rock
Beside me my wife stirs. "Go back to sleep," she says. But I'm wide awake now, and once more I'm at sea, heading towards 'the Rock.' The Fastnet Yacht Race is an iconic, 605-mile long race that begins in Cowes in the Isle of Wight. The boats head west, out and around the Fastnet Rock off west Cork before turning back and finishing at Plymouth. I've been sailing since I was 7 years old, but the story of how the 1979 Fastnet - which I sailed on as a teenager on our family boat Sundowner - turned into a disaster is a story I've wanted to tell for years.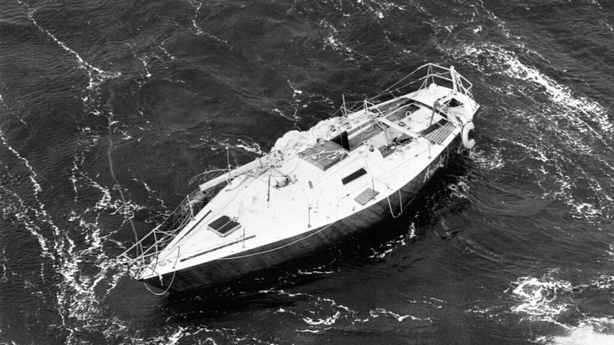 And now RTE Radio's Documentary on One team have given me the chance to do so. Mercifully, one of them is keeping a weather eye on me. "Keep the mic on at all times," says Tim Desmond, who's drawn the short straw of 'co-producing' with me, "keep the mic on, get in close, and listen." So I press 'record,' and listen as my father Barry, the skipper of Sundowner, reveals that his life's ambition always was to do the Fastnet. I listen also to my younger brother Nick (Sundowner's cabin-boy, and at 15 the youngest crew-member in the entire fleet of over 300 boats) and to my cousin, Johnny Delap, who was washed overboard as one of the enormous waves rolled Sundowner onto its side. And I talk once more to Brian Matthews, the merchant seaman we picked up in a bar the night before the race who may just have saved our lives.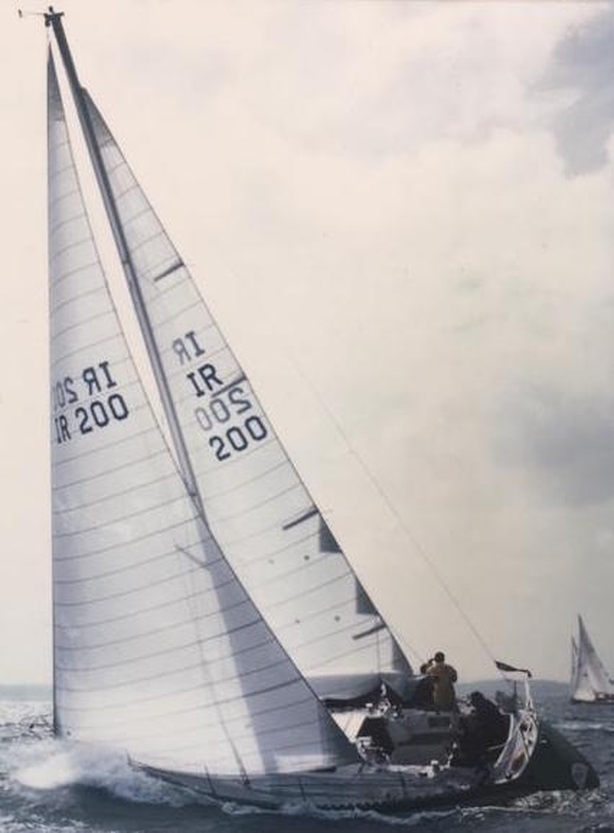 Soon there are others. Neil Kenefick was one of the crew on Golden Apple of the Sun, a member of the three-boat Irish team that in August 1979, with just the Fastnet Race to go, was leading the World Championship of offshore racing, the Admiral's Cup. Neil puts me in touch with New Zealander Ron Holland, who in the 1970s was the world's most famous yacht designer. Sally O'Leary, one of the few women to be seen on sailing boats back then, also tells her story, as does Corkman Donal McClement who sailed on the RAF boat. Out on a windy Galley Head, lighthouse-keeper Gerald Butler remembers what it was like working on the Fastnet at the time of the storm. And Evelyn Cusack, Head of Forecasting at Met Eireann, explains why the weather forecasters in 1979 got it so badly wrong.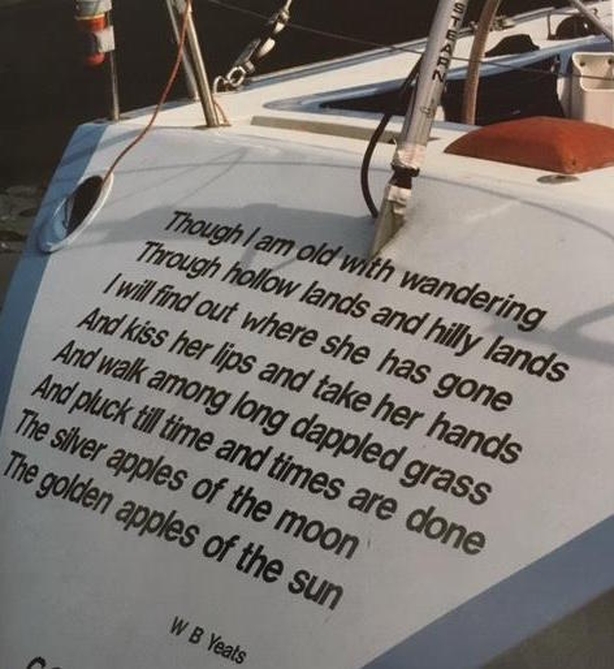 As I transcribe the recordings of the interviews onto paper (the wearying but necessary process the Doc On One team call "logging") I'm thinking also of the people whose stories I'll never hear; the 15 competitors (and 6 spectators) who perished during Fastnet 1979. In remembering what happened to us on Sundowner, and Golden Apple, and other boats, I hope I'm also appropriately commemorating those lost at sea during that race.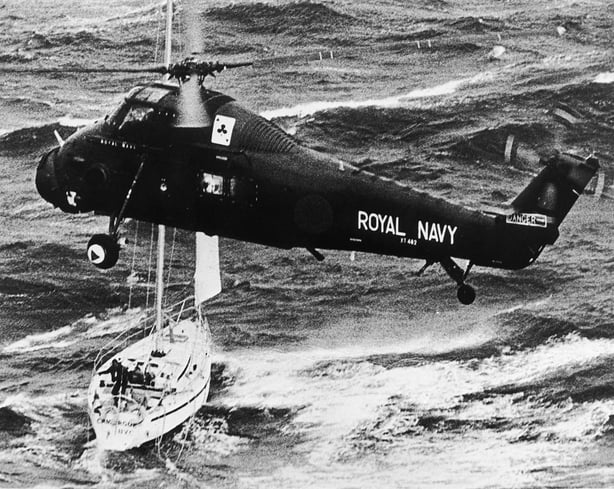 Eventually, I proudly submit my first draft of what the documentary might look like. It is way too long, with overblown narration and far too much technical detail, and the Doc On One team are having (almost) none of it. In their thoughtful feedback, the team are rightly unsparing in their critical analysis, as well as generous in their praise for where the piece works. "And where," asks more than one of them, "is the storm?" So, in the next version, we tell its story as well: how it gathered force over America, killing a woman in New York and causing massive power outages before crossing the Atlantic and colliding with the fleet of over 300 boats crewed by grizzled professionals as well as weekend sailors who were sailing towards the Fastnet Rock.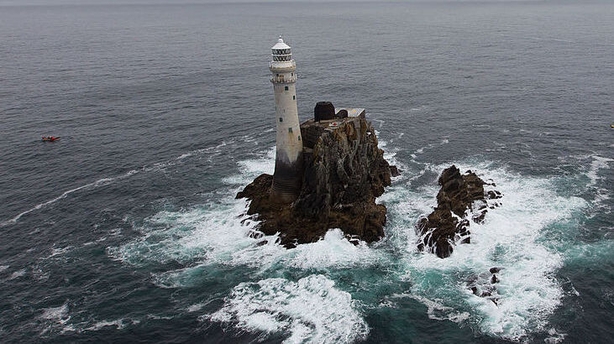 Below decks in the cabin of RTE's Radio Centre we whittle away at the piece, we cut and cut, and rewrite, and cut again. There are some bits we wish we didn't have to throw overboard. But we can only keep what's essential; in many ways making a documentary seems like the process of preparing a boat for a long journey (the process we got so comically wrong in 1979 on Sundowner, when we accidentally left a canister of cooking gas ashore, necessitating an emergency stop mid-race to fill up). By the end the piece is as ship-shape and seaworthy as we can make it; all that's left now is the launch.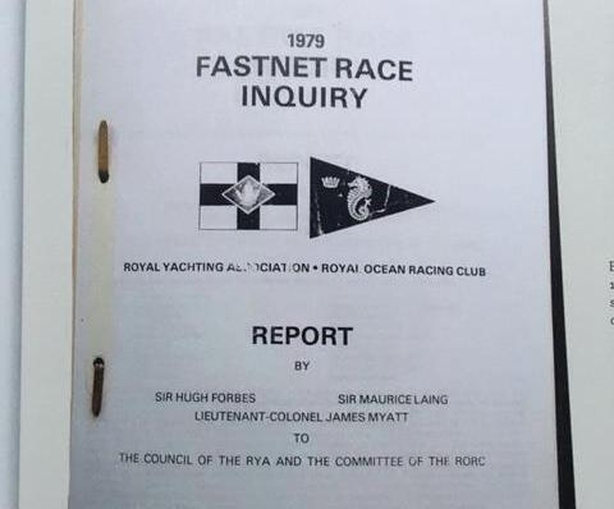 I was lucky to survive the Fastnet Yacht Race in 1979 and I've been lucky again in 2019 in finding so many people who would share their stories with me, and in having the guiding hand of my 'skipper' Tim Desmond on the steering wheel over the year it's taken to make "Back to the Rock." My grateful thanks to all of you, my crewmates then and now; I wouldn't have made it without you.
So now it's over to you. Step on board, shut the hatch, get in close, and listen. I hope you like what you hear.
Documentary On One: Back To The Rock, RTÉ Radio 1, Aug 10th @ 1pm and August 11th at 7pm - listen back to more from Documentary On One here.