Documentary On One: Nan Delaney, was born in Portlaoise in 1916. From childhood, her lungs were weak and, when she was an adult, she was admitted to Peamount Sanatorium. She left behind six children who all kept in touch with her by post...
Programme maker Nicola Carr writes about this week's Documentary On One, I Hope You Will Be Home Soon, inspired by her grandmother Nan Delaney's archives.
If you have ever driven on the Dublin to Cork road, then you will have passed the old farmhouse where my mother and her siblings grew up. I am sure you won't have noticed the small inconsequential cluster of buildings just visible over the hedge as you speed by.
Listen to Documentary On One: I Hope You Will Be Home Soon
It looks like so many other such places along the roadsides of the in-between places of Ireland. Clonad or Cluain Fhada, the 'Long Meadow', is a small town-land just outside of Portlaoise. It once had a national school but this closed in the early 1970s when Clonad ran out of children and the ones that were left were then transported on school buses to nearby Raheen or into Portlaoise.
In the 1960s, the stretch of road between their farmhouse and the national school was the centre of my mother and her siblings' world. They walked the kilometer or so up the road to school each morning and spent the day learning the basics, while also dodging the wrath of the sally-rod, wielded by a teacher who policed the behaviour of the children and the boundaries of the school: Sitting on the school wall was not allowed as it meant you might be at risk of escaping into the fields. 'Talking back' was also not permitted.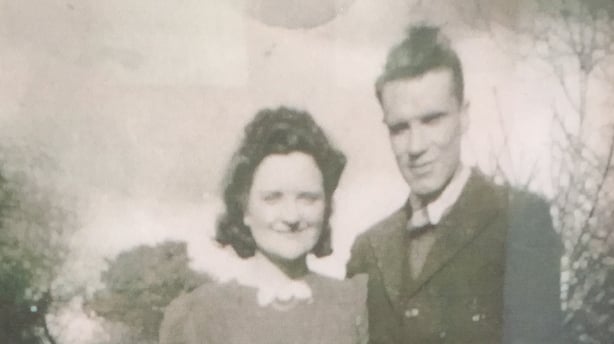 At the end of the school day, returning home meant getting stuck into work on the farm. The work varied by the season, from sowing vegetables to saving hay and turf. In between there was also time to play and to explore their surroundings, including the latest addition to a bird's nest. Rules regarding nest 'ownership' applied – if you found a nest, it was yours, and no other child was allowed to interfere by sticking their hand in and frightening the fledglings away.
I know all about these childish pursuits in Clonad in the early 1960s because my mother and her brothers and sisters, six of them, who ranged in age from 6 months to 15 years wrote all about their lives in letters to their mother, Nan Delaney, when she was a patient in Peamount Sanatorium in Dublin in 1962.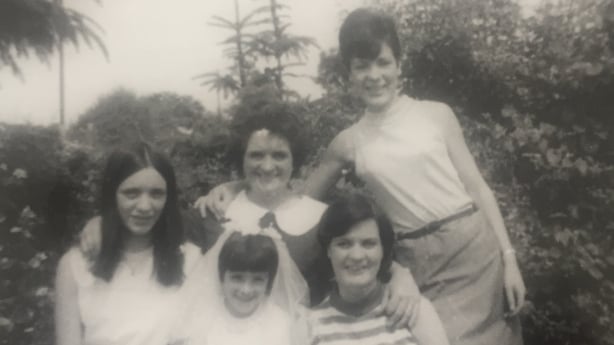 Nan had suffered from a lung complaint all of her life, and aged 46, shortly after the birth of her last child, Catherine, she was admitted to the sanatorium after another bad bout of coughing up blood. She was taken away in a car and the children feared that she would never return.
Of course the fear also was that she had TB, an illness that had killed over 10,000 people in Ireland in the previous decade. Before the days of mobile phones, or even landlines, the children had no other way of communicating with their mother other than by letter. So they wrote to her often, telling her about their days, life on the farm, in school and the local gossip. As their father had to go out to work on the railway, one of their most important tasks was looking after the baby, Catherine, and in their letters they record the less than varied diet of milk and Marietta biscuits, that they fed her.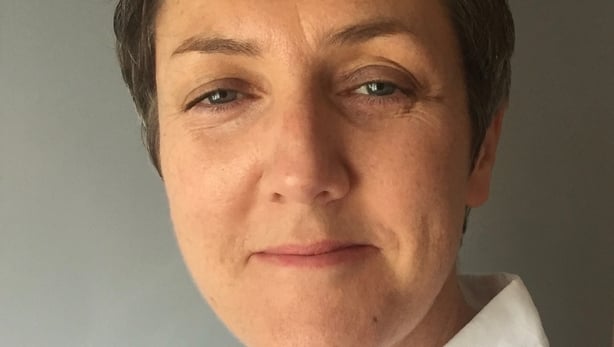 Nan kept all of the letters she received from the children, written at this worrying time for them all. She stored them along with other correspondence she had received throughout her life, as well as a notebook recording the small details and milestones of her children's lives, when they got their first tooth, and said their first words, and right up until they got married and had their own children. In the same notebook that records the birth of her first child in 1945, she records the date of her grandchildren's birth thirty years later.
This documentary, is about the content of this box of letters which is an archive of a life, as well as a window into a world from a child's point if view in 1962, where the distance between Clonad and Peamount feels a million miles away, and where this small part of Ireland is the centre of a child's world.
Documentary On One: I Hope You Will Be Home Soon, Saturday, August 3rd at 1pm and Sunday, August 4th at 8pm on RTE Radio 1 - listen back to more from Documentary On One here.