The tragic tale of Thomas & Tess: Documentary On One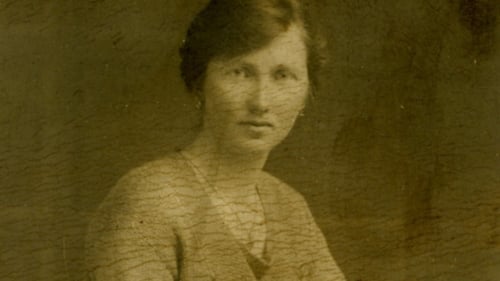 Tess Murray never forgot her first love. She was a young teacher, engaged to Thomas McEver, a chemist who had moved to Dunmore Co. Galway as the Irish War of Independence was drawing to a close in the spring of 1921. But fate took a tragic turn one night when Thomas was abducted, brutally murdered and accused of being a spy...
Geoff Power tells the story behind this weekend's Documentary On One production, Thomas & Tess - listen to it in full below.
As finishing touches are being put to the radio documentary, Thomas & Tess, I feel my father's presence in the room. His voice whispers in my ear: "Good man, Geoffo, you did it.' (He always called me Geoffo!).
We need your consent to load this YouTube contentWe use YouTube to manage extra content that can set cookies on your device and collect data about your activity. Please review their details and accept them to load the content.Manage Preferences
Watch: Documentary On One - Thomas & Tess
Although this story is about my mother's side of the family – the brutal killing of my grandmother's cousin during the War of Independence – it was my father's persistent curiosity that prompted a visit to Whyte's Auctioneers ten years ago to purchase a number of personal items relating to the man.
Perhaps my father had needed someone to go with him, to justify the trip into town. He was 74 at the time and although his body was beginning to slow, his mind remained pin-sharp. And he was anxious that these items should remain in the family.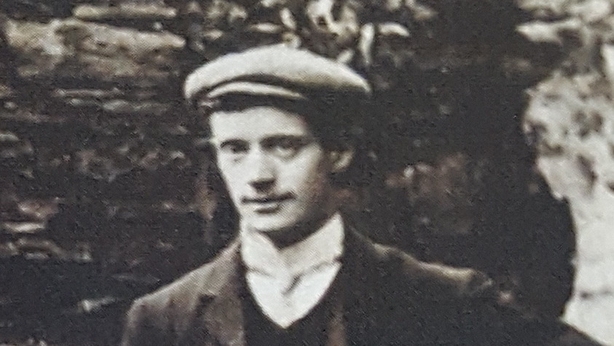 What we bought that day included newspaper cut-outs, an Irish Volunteer membership card, a letter from an IRA commandant, and an old photograph of a grave with an unidentified man standing next to it. No-one had bid for the items at auction, so I was surprised that we still had to pay €236. I contributed half that sum; although I was uncertain of their value, my father was thrilled to have them in his possession.
From the first time I'd heard it, I had been confused by the story of Thomas McEver. It was clear that he was a chemist from Kinsale who had been living in Dunmore, Co. Galway, and that he was abducted and killed. But my mother's family were midlands people, from Athlone and its hinterland. How Thomas had ended up in Dunmore (via Kinsale), in October 1920, and why he had been killed there seven months later was unclear – at least to me.
Thomas McEver's body was found on the morning of 20th May 1921, with a sign hanging around his neck that said: "Convicted Spy. Traitors beware. Executed by order of the IRA."
The difficulty was nobody in Dunmore at the time believed he was a spy. Letters that were now in our possession seemed to confirm that, too.
When my father and I returned from Whyte's that day, my mother provided a haunting and dramatic postscript. She told us that Thomas had been engaged to be married at the time of this death, and that, on hearing of his brutal killing, his fiancée Tess had immediately gone deaf.
Was there now a magic realism element to the story? Whatever the circumstances of his death, the story of Thomas and Tess now captivated me. I understood why my father had been hooked. Thankfully, years later, Tim Desmond from RTE's Documentary on One team caught the bug, too.
Sadly, three years ago, before Thomas and Tess's radio journey began, my father died. His death goaded me into action: surely I could unravel this tragic love story, figure out its deviations.
And then, with phenomenal serendipity, there occurred one of those moments that only seem to happen in small countries like ours.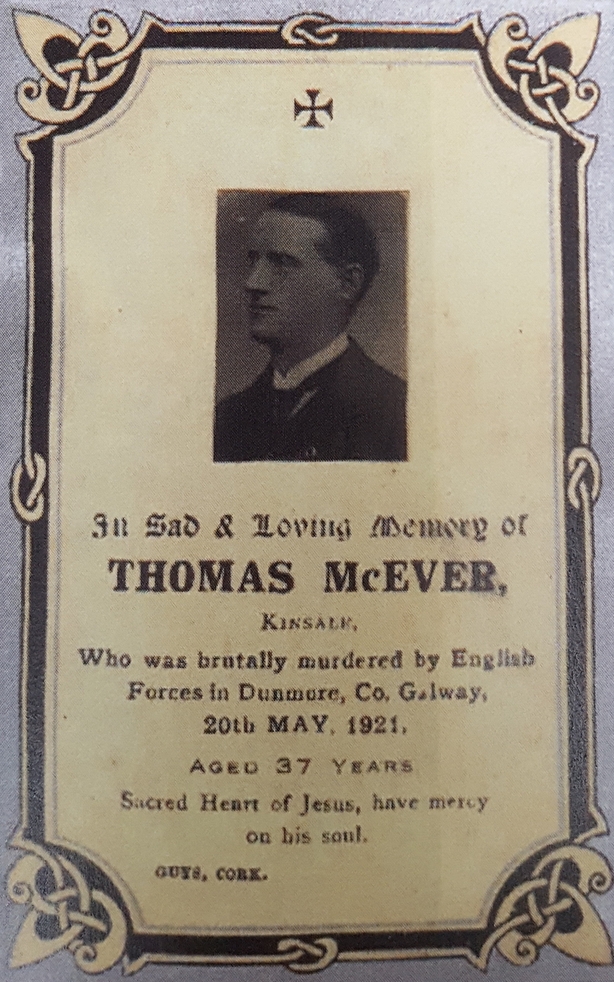 In 2016 and 2017, I produced two observational documentaries for RTÉ 2 on addiction. And after the second documentary had aired, I volunteered to help Paddy Creedon, of the Rise Foundation. We were in his car, driving to an event, when he told me about a grand-uncle of his who had been shot outside the GPO in 1916. One celebrated family story begets another, I thought, so I told him about Thomas. He looked startled at first and then beamed. "The woman he was engaged to was my grandmother!"
On that car journey, Tess' family life began to emerge. Paddy told me she had married Sean Mahon a year after Thomas had died; and they reared eight children together, four of whom were still alive.
Paddy was keen that I meet his sisters, two of whom had cherished mementos relating to Thomas and Tess. After Paddy's grandfather, Sean, had died, Tess told her children about the love affair she'd once had with Thomas nearly 35 years before.
I arranged a meeting between Paddy, his sisters Mary and Angela, and my mother, who was one of Thomas' few remaining close relatives. Mary described a set of books that were in her possession. They'd belonged to her mother, Tess' eldest daughter. "I think Thomas gave the books to my grandmother on her birthday."
Three months later, Mary sent photographs by email. The red leather covers were faded but the gold print was clear. "They have beautiful coloured pictures of wildflowers, and detailed descriptions of each one," Mary said. "My grandmother loved wildflowers because botany was a subject she taught in primary school."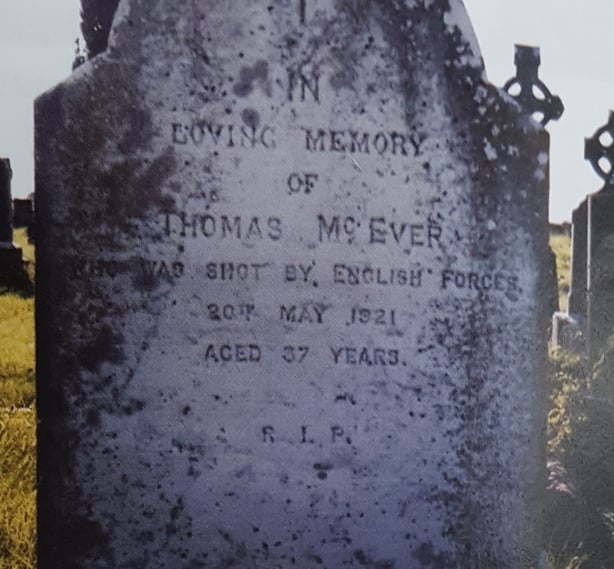 Other items from their brief, intense romance emerged, and these feature in the radio documentary. Indeed, during the production process I made several discoveries: one of the highlights of these was Jimmy Macken.
Jimmy and I are related. Like my own grandmother, Jimmy's mother had also been a first cousin of Thomas'. But what is so remarkable and memorable about Jimmy is that he was alive at the time of Thomas' death. I recorded an interview with him last year and when I visited him again in March of this year, it was the day before his 103rd birthday.
When Thomas & Tess is broadcast this Saturday, I'd like to think my father, Barney, will be leaning in, listening intently.
Documentary on One: Thomas And Tess Saturday 27th July, RTÉ Radio1@ 1pm - listen to more from Documentary On One here.