In the early 1900's, John J Hanley, a young Limerick man left for New York to later gentrify his persona to the 'Baron of Broadway'. He became hugely rich and focused on Irish reunification... So he tried to purchase Northern Ireland. Programme maker Joe Kearney tells the extraordinary true tale behind this weekend's Documentary On One production - listen to The Baron Of Broadway below.
Two years ago, while collecting audio for a radio documentary on rural electrification, Then There Was Light, I interviewed a man in Co. Wicklow.
He recalled being recruited as a young engineering student by the ESB in the late 1940's. His job was to survey and mark out where electricity poles might be located in Co. Limerick. One afternoon while surveying on farmland near Newcastle West, he encountered an angry landowner who threatened him with a double-barrelled shotgun. The young engineer fled, jumped through a hedge onto the roadway and was immediately saved. A large American car painted in green, white and orange and flying the tricolour from its bonnet pulled up for him. 'My life was saved by the Baron of Broadway.' he told me.
Listen: Documentary On One: The Baron Of Broadway
That was my first knowledge of John J Hanley, the Baron of Broadway. Subsequent research revealed to me a man whose life was filled with grand adventure and passion. One of those passions was the reunification of Ireland. In a somewhat clumsy naive manner, he hoped to purchase Northern Ireland for cash from Britain and gift its 6 counties to the Republic.
In many ways, his dreams were little more than folly but few can doubt his doggedness and sincerity as he applied himself over the decades to realise his ambition.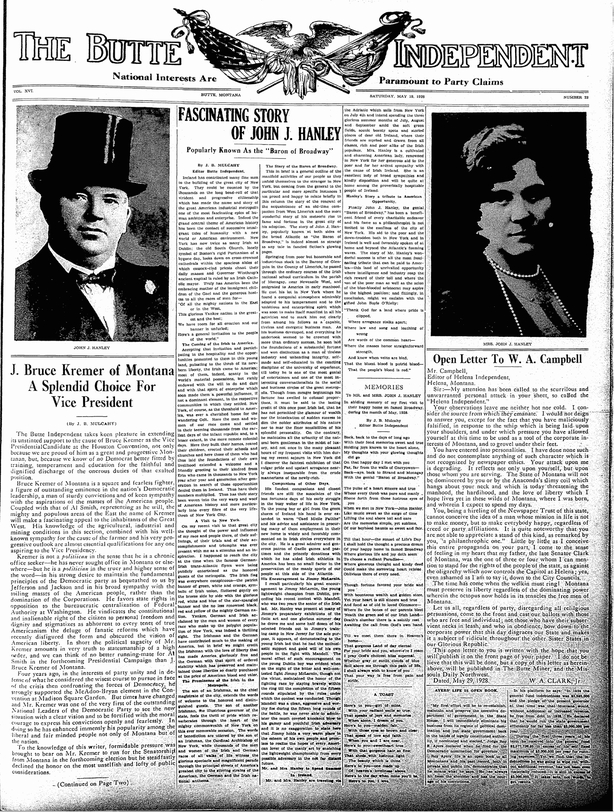 I often ponder, if the Baron were alive today how he would respond to the Brexit/Backstop border debate. His life story is one of grand adventure, intrigue and mischief. The Baron Hanley was a byword for ostentatious wealth and extravagance in Ireland of the 1940's and 50's. Greyhounds were called after him. Coursing trophies, fishing trophies and swimming pools carried his name due to his generosity. He is recalled as a Pied Piper scattering coins from his automobile outside school gates and lighting his cigars with dollar bills. In the purest sense of the word he was a colourful eccentric as well as a genuine selfless philanthropist. These traits have endeared him to me and are the elements that attracted me to his story.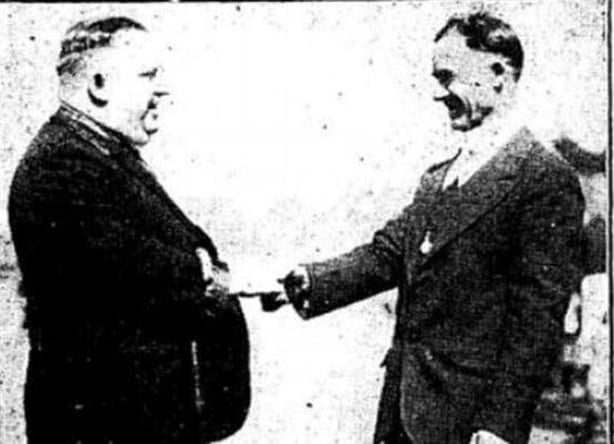 Hanley survived in the crime-ridden era of Prohibition in New York City, although he was there at the heart of it as a Bootlegger and owner of a speakeasy on Broadway. He survived the Great Depression and the Wall Street Crash. For a small man, his persona was larger than life.
I genuinely wish that I'd met and conversed with John J Hanley, the self-styled Baron of Broadway. Wouldn't it have been great if I could have been the young man who leaped through a tangle of brambles fleeing the wrong end of a shotgun and into the safety of the Baron's limousine? Imagine the conversation we might have had...
Listen to more from the Documentary On One archives here.