Clare Monnelly is an acclaimed writer and performer - her playwriting debut Charlie's A Clepto won nominations for Best New Play and Best Actress at the 2018 Irish Times Theatre Awards, and recent theatre credits include The Unmanageable Sisters at The Abbey and Druid's acclaimed production Furniture. To TV viewers, she's fondly remembered as Fidelma from Moone Boy.
As her new work minefield - she wrote, produced and stars - premieres at this year's Dublin Fringe Festival, we asked Clare for her choice cultural picks...
FILM
My favourite film of all time is The Muppet Christmas Carol. As soon as Halloween is done, I give myself permission to watch it and I will easily give it 15 or 20 views over the entire Christmas season. New Year's Day is the cut-off. It brings me pure joy - the story, the music and that central performance by Michael Caine which is up there with the best of his career. I have always loved the Muppets, and Christmas Carol is peak Henson for me!
MUSIC
At the moment (and for a few months now) I have had Hozier's Wasteland Baby album on repeat. I love music but not in a fanatical way, and Hozier is the first artist in a long time whose music I've patiently waited for. I was lucky enough to see him play in the Olympia a few months ago and it made my year.
BOOK
I am an avid reader and when I find a book I love I could happily sit and read it in a day. The book that is most on my mind at the moment is Jon Ronson's So You've Been Publicly Shamed as it very much inspired my second play minefield which will premiere this September as part of Dublin Fringe Festival. The book outlines many horrifying stories of people whose lives were torn apart on account of a poorly thought out tweet or an unpopular opinion. It altered the way I interact with the internet and made me think twice about cancel culture.
THEATRE
minefield in Axis Ballymun and Smock Alley Black Box this September as part of Dublin Fringe Festival! As well as reading the Jon Ronson book I also did a lot of research online while writing the play, ending up down some seriously dark rabbit holes. I'm fascinated with how people represent themselves online and the vast difference between that and the reality of their lives. Who are the trolls who spout such hatred at people from the safety of their keyboard and what can we do to understand it all better? minefield is my attempt to put a human face on internet hate.
TV
As a freelance artist your schedule chops and changes all the time, and so when I do get a day or two off and want to relax, I love a good binge-watch. My go-to show is The Thick of it. It was created by Armando Iannucci who was also behind Alan Partridge and Veep, two other shows I love, and is set in the offices of the British government and opposition. It's fly on the wall, mockumentary style which I love, and gave us one of the best TV characters of all time, Malcolm Tucker.
NB: The following clip contains language that might cause offence:
ART
My favourite artist is an extremely talented Donegal man called Jacob Stack. His illustrations are full of joy and mischief and he even drew the most beautiful scene from The Muppet Christmas Carol for me to give my husband on our wedding anniversary. You can buy his prints in the Jam Art Factory, a wonderful place to find Irish art at an affordable price.
PODCAST
The only podcast I listen to religiously is the Blindboy Podcast. I haven't missed an episode since it started. The style is really laidback and relaxed but you can also tell how much research and time goes into preparing it every week and his sense of self and fun is infectious. I love a good hot take and the guests he has on the live podcast are fantastic. He interviewed Colm O'Gorman in a recent episode and the conversation was the most frank and honest I've heard in a long time.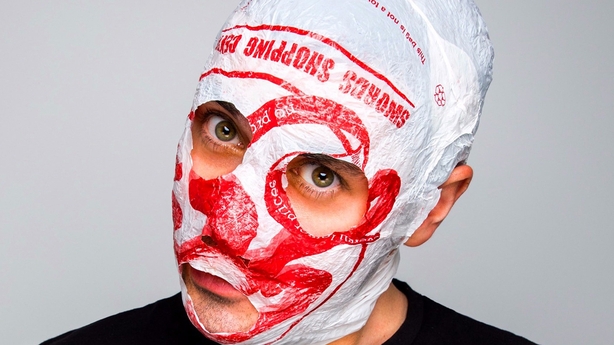 TECH
For years I have regularly visited a website called postsecret.com. People are invited to send their deepest, darkest or most outrageous secrets to this group art project on a postcard and the website publishes a raft of new ones every week. They have published books and it became a massive deal a few years back. I still drop in on the website to check out people's inner thoughts. It's a lovely, sometimes heartbreaking, often funny place.
THE NEXT BIG THING...
Dublin Fringe Festival kicks off on the 7th September and although I may be biased, it's the most exciting, ambitious, eclectic festival of the year. There are over 80 shows from theatre to comedy to circus to music - something for absolutely everybody to enjoy. There is even a strand of work for young people called Young Radicals, curated by Collapsing Horse. It is not to be missed!
Clare Monnelly in association with Axis Ballymun, premieres minefield from 17 - 22 September at this year's Dublin Fringe Festival - find out more here.