Herstory, the Irish women's storytelling movement, in partnership with RTÉ, has announced the Herstory 20/20 Project - an ambitious storytelling platform devoted to uncovering forgotten but fascinating women's stories from history, mythology and contemporary culture.
In partnership with RTÉ, Underground Films and EPIC The Irish Emigration Museum, Herstory 20/20 will commence in September 2019 and run for 6 months across RTÉ TV and Digital, with interactive projects for adults and school children across the island of Ireland and internationally in our diaspora worldwide.
The project features a TV documentary series and podcast series produced by award-winning production company Underground Films, the International Herstory Light Festival, children's TV series, schools workshops, an interactive online hub, and a few surprises. Herstory 20/20 is a legacy project and a permanent digital educational resource, all intended to give young people awe-inspiring female role models for generations to come.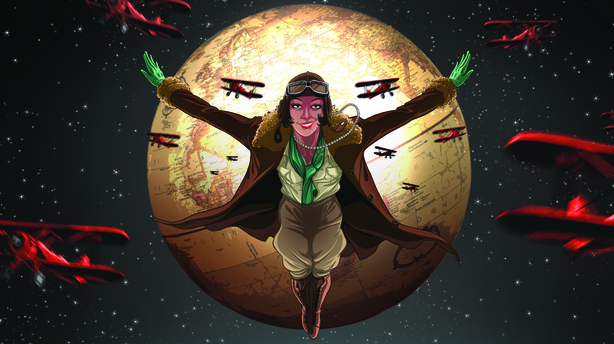 Founded in 2016, Herstory's mission is to give the public authentic female role models and a game-changing egalitarian education programme, inspiring countries around the world to start their own Herstory movements.
The Herstory Light Festival launched in January 2017 as a grassroots light festival and quickly gathered viral momentum around the island of Ireland; with castles, museums, theatres, libraries, offices and homes illuminating in celebration of women and girls. Only in its 2nd year, the festival went international with participation in the USA, UK, Spain, Sweden, France, Lithuania, Slovenia, and Poland.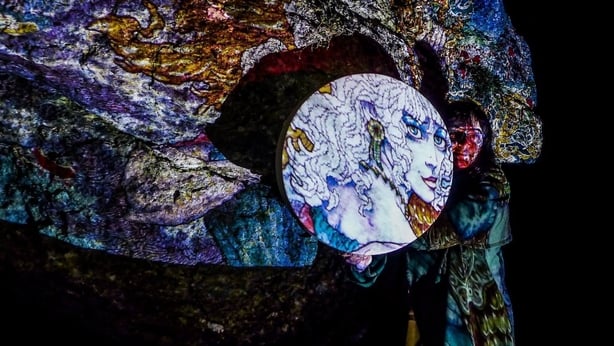 "Herstory 20/20 is about seeing the complete picture, in order to rewrite the future," says Herstory founder Melanie Lynch. "The reality is women's successes and struggles have been lost in the shadows for too long, resulting in global inequality and a regression of women's rights. That's why we are harnessing the alchemical power of light: to highlight authentic women's stories, spotlight inequality, and create new visions for a World of Equals. In recent years in Ireland, there is a paradigm shift towards compassionate feminism, with the Marriage Equality Referendum and the Referendum to Repeal the 8th Amendment – both extraordinary victories of compassion. This is the future and it's bright. Looking forward, the 2020 Herstory Light Festival will feature a special celebration of Northern Ireland's Women's Movement and the peace heroines, many of whom are working together again now to hold peace in the North."
Herstory 20/20 launches this September when school children across the island of Ireland are invited to participate in a treasure hunt workshop to discover lost women's stories in their families and local communities. Students will create portrait art of their heroines, which will be illuminated on buildings across Ireland during the 4th annual Herstory Light Festival on the weekend of Brigid's Day 2020.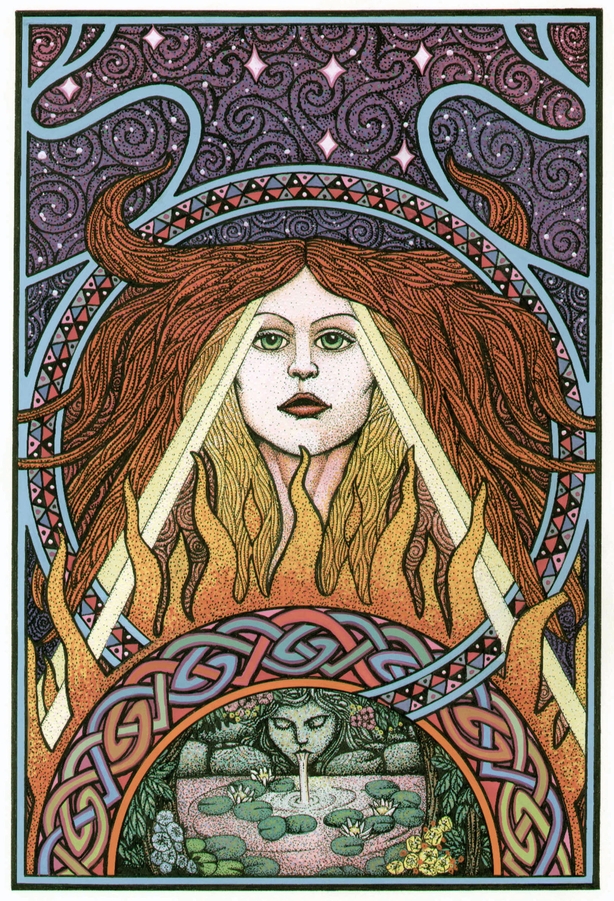 HOW TO GET INVOLVED IN THE 2020 HERSTORY LIGHT FESTIVAL
The 2020 Herstory Light Festival takes place over the weekend of Brigid's Day (Friday 31st January – Monday 3rd February 2020) in honour of Ireland's triple goddess and matron Saint. Herstory are calling on local councils, businesses, cultural institutions and Irish Embassies worldwide to participate in the 2020 Herstory Light Festival by hosting events and lighting buildings in honour of women. Whether you are a national cultural institution or a local community group, there are lots of ways you can get involved to honour the women you love. For inspiration, here are some ideas. Complete the event registration form online by the 1st December 2019 to have your light installation or storytelling event featured in the 2020 Festival programme.
"RTÉ is delighted to partner with Herstory, Underground Films and Epic The Emigration Museum to highlight the achievements of some of Ireland's great female pioneers," says Sarah Ryder, RTÉ's Executive Producer Arts. "We look forward to discovering new stories of remarkable Irish women through the schools' treasure hunt project, and the women chosen by communities across Ireland, and around the world, for the 2020 HerStory Light Festival. This is a chance to tell the stories of the remarkable women in your community or family - and RTÉ is looking forward very much to bringing these women into the light."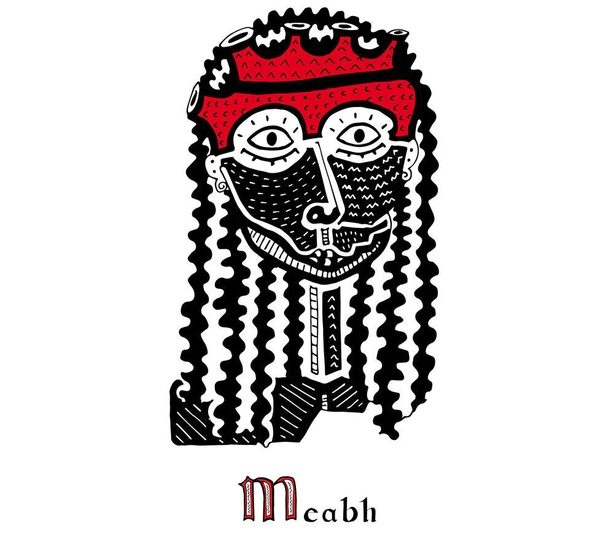 In tandem with the 2020 Herstory Light Festival and to inspire students on their treasure hunt, this September RTÉ Culture will publish a series of podcasts about incredible Irish women. RTÉ will also create a digital educational resource for schools on RTÉ Culture, which will include the biographies of over 70 remarkable Irish women. Then in early 2020, a six-part documentary series telling the stories of six of Ireland's most remarkable female pioneers begins on RTÉ One.

Herstory is currently running a campaign to make Brigid's Day (February 1st) a national holiday: click here to sign the petition. In Ancient times, February 1st marked Imbolg, the beginning of Spring and the Feast of the Goddess. "The time has come to write a new story of unity and equality, by celebrating Ireland's matron Saint Brigid equally to our patron Saint Patrick," says Melanie Lynch. "Brigid embodies the ancient triple goddess archetype: goddess of healing, fire and the Arts. Our matron Saint also represents true Christianity, renowned for her compassionate care for the poor and animals. Making Brigid's Day a national holiday would be a real reflection of today's Ireland, sending a strong egalitarian message to the world."
Find out more about Herstory and The 2020 Herstory Light Festival here.