GAZE Film Festival Programmer Seán McGovern gives his tips on some of the must-see films on offer at the 27th edition of Ireland's national LGBT film festival, which runs from 1st-5th August.
The August bank holiday weekend is a definite focal point on Dublin's cultural calendar, and the GAZE film festival is heart and soul of that. This year we have a great collection of Irish premieres, brilliant short film programmes, as well as some classic archival films for the most ardent cinephiles and those just even a little bit curious – from family films, teen screenings and stunning experimental work.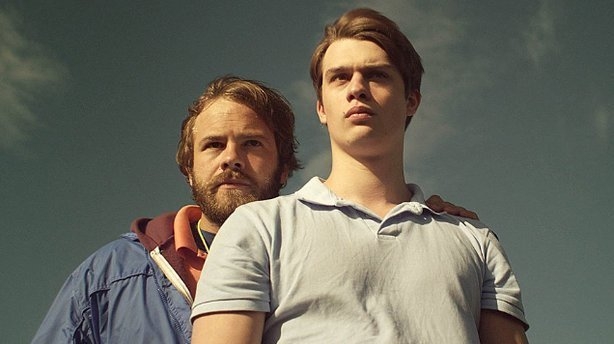 Handsome Devil (dir. John Butler, Ireland, 2017)
We're partnering with the IFI's Education Department and BeLonG To for this very special 15-18's screening of Handsome Devil, with extra special guest writer-director John Butler, who is joining us for a Q+A.
Already an Irish classic, Butler's film is about Ned, a bullied but resilient outsider, in a fancy boarding school, dismayed to find he has been assigned a new roommate, Conor, a rugby-playing Adonis. When Conor is drafted by Ned's prime tormentors, the animosity between them deepens, until English teacher Mr Sherry (the gorgeous Andrew Scott) insists they work together on a variety show duet. All the delights of the classic teen movies, featuring a gorgeous 1980s indie soundtrack, a top-notch cast and some damn fine rugby, what's not to love?
When and where? Friday 2nd August, 1:15pm, Irish Film Institute
Cubby (dirs. Mark Blane & Ben Mankoff, USA, 2019)
One of the sweetest films in the festival, Cubby is a coming-of-age story for late twenty-somethings. A fantastical and often hallucinogenic story of finding yourself when you have no idea where you're even going.
Lovingly shot on warm 16mm film, it tells the story of Mark (writer-director Mark Blane), an awkward man-boy who fibs his way out of the Midwest to Park Slope, Brooklyn, armed with nothing but his boxes and a fake forwarding address. He becomes a "manny" for an affluent family, whose son Otis becomes the only person who gets him. Well, except for the Leather Man, Mark's fantasy man since his teenage years, who comes to life thanks to an LSD-laced cupcake. Even with all the fantastical elements, it's actually one of the most relatable films of the year!
When and where? Sunday 4th August, 8:45pm, Light House Cinema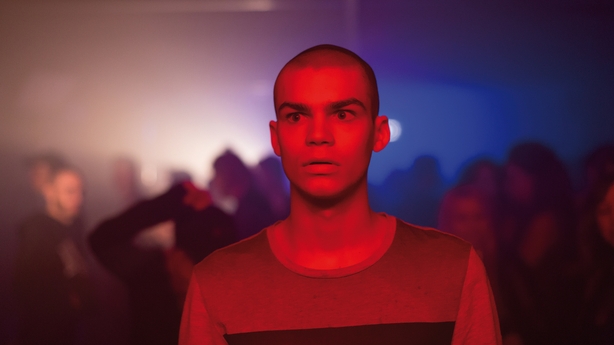 Nevrland (dir. Gregor Schmidinger, Austria, 2019)
This assured debut feature by Gregor Schmidinger completely shocked my senses when I saw it first in London earlier this year. It's about young Jakob, who has followed his father into the family trade: butchery. Solitary by day, he hoses down emptied carcasses of meat. By night he silently connects to the world of webcamming, his pixelated body transmitted across continents. One night he encounters the torso of Kristjan, a handsome young man, not far from his home in Vienna. When he meets the elusive stranger, they go on a journey somewhere between fantasy and reality. A sexy and sensorial debut, Nevrland is a psychological coming of age drama that stays with you long after the lights come up.
When and where? Friday 2nd August, 8:15pm, Light House Cinema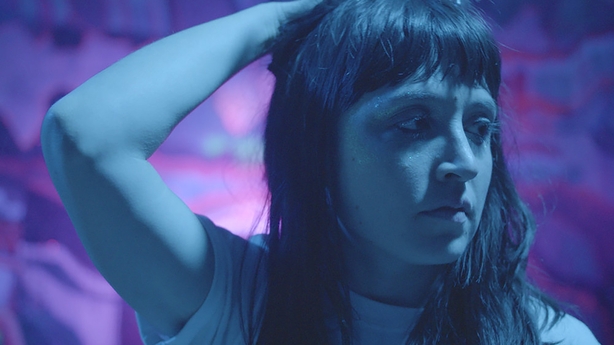 Jules of Light and Dark (dir. Daniel Laabs, USA, 2018)
This one is particularly loved by Head of Programming, Roisín Geraghty, and focuses on the unlikely relationship that develops between two lost souls brought together through unfortunate circumstance. Set in the rural backwaters of Texas, young lovers Maya and Jules' lives are changed forever in the wake of a car accident, where they are rescued from the wreckage by the stoic blue-collar Freddy, a man quietly tortured by his own repressed desires. Jules and Freddy strike up a surprising connection, and the amazing thing about this film is that it's so much about the origins of friendship, and importantly queer ones. It shimmers with the hope that the richness of kindred connection can weather any storm, an earnest and tender festival favourite.
When and where? Saturday 3rd August, 6:15pm
Mapplethorpe (dir. Ondi Timoner, USA, 2018)
The first narrative feature by acclaimed documentary maker Ondi Timoner, Mapplethorpe is a portrait pulsing with passion, perversity and sexual defiance. In the title role, ormer Doctor Who Matt Smith brings clarity and precision to Mapplethorpe's life, from his early halcyon days in the Chelsea Hotel and his mythicized relationship with Patti Smith, to his meteoric rise as an artist, and (homo)sexual awakening and foray into BDSM. The film is shot on luscious 16mm and Super 8mm film, which gives a visual framing to both the time and figure of this mythical, mercurial legend of art and culture. A great one to learn about a major star in 20th century queer history.
When and where? Saturday 3rd August, 8:30pm, Light House Cinema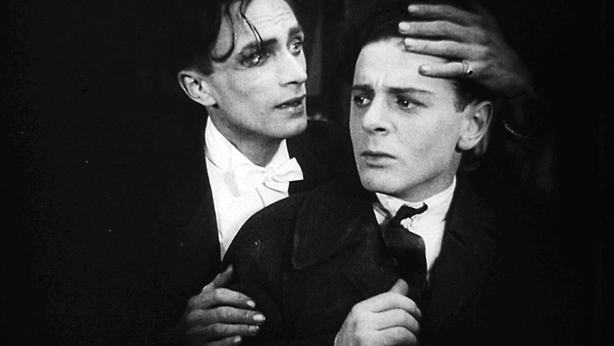 Different From the Others (dir. Richard Oswald, Weimar Germany, 1919)
When and where? Sunday 4th August, 1:15pm, Irish Film Institute
100TH ANNIVERSARY SCREENING: We at GAZE love archive cinema just as much as cutting edge contemporary film, so we bring you a truly special event: to mark the 100th anniversary of the first film to depict homosexuality and same sex love on screen, with a piano accompaniment at the IFI.
Different From the Others is an earnest and surprisingly progressive portrayal of two gay musicians falling in love, who find themselves embroiled in a malicious blackmail scandal — providing a scathing commentary to the oppression of the time. A priceless gem of LGBT visual history, the film was made as a reaction to Germany's Paragraph 175 law, which made homosexuality a criminal offence. It is incredible that this film survived both World Wars to make it onto our screens, fully restored - the screening will include a live improvised score from pianist and composer Morgan Cooke.
The Little Mermaid (dirs. Ron Clements & Jon Musker, USA, 1989)
There shouldn't ever have to be a reason why you'd screen The Little Mermaid but it just so happens it's 30 years old this year and so many of us have never had the chance to see it on the big screen. It's a true queer classic after all, with songs by the much loved and missed Howard Ashman. Not to mention the legendary Ursula the Seawitch, inspired by none other than John Waters' drag queen muse herself — Divine! Plus King Trident gives off some serious buff daddy vibes. And of course the songs we all love like Under the Sea, Part of Your World and Poor Unfortunate Souls. Enjoy the magic and the music and don't worry too much about the retrograde gender politics — save that for the ride home!
When and where? Monday 5th August, 11:30am, Light House Cinema
Find out more about this year's GAZE Film Festival programme here.