Now available to enjoy at a culture emporium near you...
FLEABAG HITS IRISH CINEMAS
The TV series has reached its natural conclusion - seriously, leave it at two perfect seasons - but Pheobe Waller-Bridge is bringing her original monologue back to the London stage for one last run, and it's being broadcast live to cinemas across Ireland on September 12th - find a screening near you now.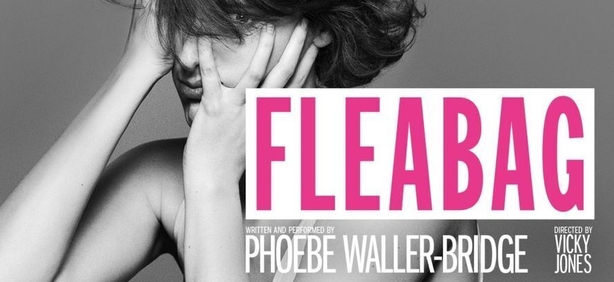 THE MIAMI SHOWBAND STORY
The amazing story one of Ireland's greatest showbands is ripe for the musical treatment, and no better woman than playwright Marie Jones (Stones in His Pockets) to take audiences on an amazing roller-coaster ride from the glory days of the showband era to the tragedy of 1975. The show, featuring a talented ensemble that includes Niall McNamee, Gary Crossan and Aileen Mythen, hits theatres across Ireland in August and September, including a run at the Gaiety Theatre from 16 - 21 September.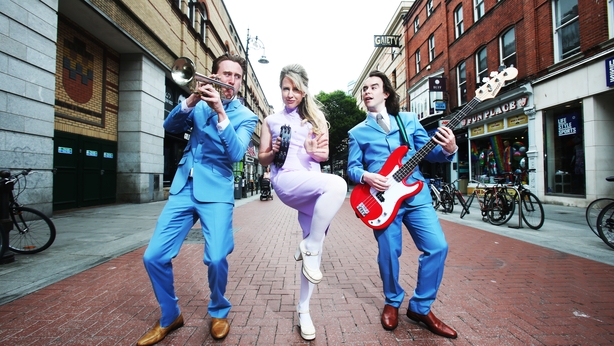 OPERA IN THE OPEN
Celebrating its 20th season this summer, Opera In The Open returns to Dublin's Wood Quay presenting the rich operatic works of Mozart, Stravinsky, Donizetti and Gounod - find out more here.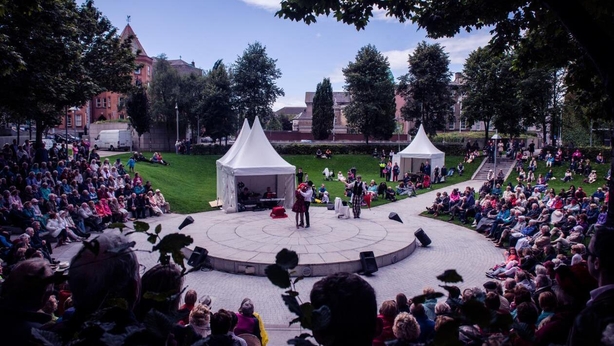 GREASY SPOON IN NEWBRIDGE
With nostalgia clearly in the air, Olivia Newton-John has unveiled an exhibition featuring items from her Hollywood career at the Newbridge Silverware Museum of Style Icons. The exhibition in conjunction with Julien's Auctions will feature her iconic Grease leather jacket and pants, Physical and Xanadu wardrobe pieces as well as gowns, awards and other memorabilia items.
What a fantastic day we had yesterday! It was an honor to welcome Olivia Newton-John to our visitor Centre to personally unveil her collection. The Exhibition now open to the public will be running till the 18th of August. pic.twitter.com/kMY7XfGmWD

— Newbridge Silverware (@newbridgesilver) July 23, 2019
ENGAGE: PICARD IS BACK...
The first full trailer for the upcoming Star Trek series focusing on the adventures of an elderly Jean-Luc Picard dropped on Saturday, showing the captain of the starship Enterprise reuniting with some well known characters from the show. Star Trek: Picard, which will debut early in 2020 on CBS All Access, sees Patrick Stewart reprise his role, all be it as a starship captain in retirement. But not for long, but the looks of things...
VODAFONE COMEDY FESTIVAL
The annual funny fest lands at Dublin's Iveagh Gardens from July 25-28, for a weekend-long feast of hilarious hi-jinx - homegrown heroes like Dylan Moran, David O'Doherty, Alison Spittle, Tommy Tiernan, and Deirdre O'Kane share the stage with international stars like Jim Gaffigan, Michelle Wolf and Sindhu Vee. The real fun, however, is to be had in checking out the emerging talent, and Ireland has an abundance of it at present, from the Dreamgun Film Reads crew to talented the new wave of Irish funny women - find out more about the festival programme here.
Over 130 acts hit @Vodafone_Comedy this weekend including UK's @sindhuvfunny plus incredible US acts including @JimGaffigan, @michelleisawolf, @fahimanwar, @GlitterCheese, @cameronesposito, @JenaFriedman & @joshwolfcomedy. Don't miss out 🎊https://t.co/YA0azvpwFF #VCF19 pic.twitter.com/5TajIUCB2l

— AikenComedy (@AikenComedy) July 23, 2019
MONEY HEIST: PART 3
The new series of the essential Spanish crime series formerly known as La Casa de Papel is now on Netflix and it is your weekend binge. The Professor and his crew are back in business with another dastardly plan which means they're now inside another bank with another load of soldiers and cops camped outside. Same masks and red overalls as before but we reckon they've been sent to the dry cleaners since the last heist.
AUTONOMY BY THE GOLDEN FILTER
Aussie-US electro-pop duo Penelope Trappes and Stephen Hindman have been making sweet synth music for the past decade - they've just released their third (and best) album. Listen below:
MUSEUM OF CONTEMPORARY PHOTOGRAPHY OF IRELAND
It's your final weekend for a close-up at Photo Ireland's pop-up photography museum at The Printworks in Dublin Castle. Great idea - bring it back soon!
BLINDED BY THE LIGHT
The new one from director Gurinder (Bend It Like Beckham) Chadha, inspired by the life of journalist Sarfraz Manzoor, is a film for Bruce Springsteen fans and anyone who has ever found power in the rush of a rock song
Contributors: Rick O'Shea, Derek O'Connor, Neil Leyden and Jim Carroll