21st Century Ireland in 21 Artworks is an exhibition currently running at the Glebe Gallery, Donegal, inspired by the RTÉ Culture series by Cristín Leach - below, Cristín adds one final work to the series.
No 22: Vukašin Nedeljković, Lissywollen Accommodation Centre, Athlone, (2013)
21st Century Ireland in 21 Artworks started out as a series of articles, written for RTÉ Culture and published between May and October of 2017.
It was a series that grew organically, populated by artworks that investigate and reflect on aspects of life in Ireland, made by artists who are vibrantly and actively engaged in the world. These works are prompts to look again, to look closer, or to question, challenge or expand on our ideas about 21st century Ireland, through art. Rather than wait for art history to point towards a canon that might tell a story after the fact, this series looks at art in the now, all of it made since the year 2000.
The collection that emerged asked questions about money, bodies, risk, identity, politics, history, society, family, mental health, and our ideas of home. There will always be gaps in any "list", but one of the most gaping here was the issue of asylum-seeking and status. The Direct Provision (DP) system, under which asylum seekers are housed in full-board accommodation centres while their application is processed, was introduced in Ireland as a pilot project in November 1999. It is a 21st Century Ireland phenomenon.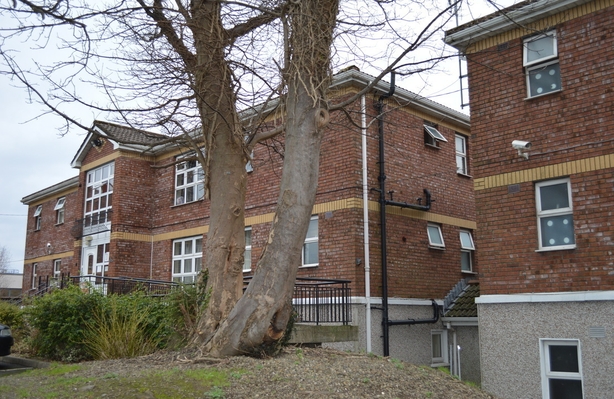 DP allows for buildings to be used as holding centres in which asylum seekers wait, often for periods of many years, in a kind of limbo. They are former convents, barracks, hotels and holiday accommodation sites. The majority are on the edges of towns, communities and cities. In Direct Provision, too many people share not enough space, and autonomy is restricted financially and in other ways. There is no definite timeline for those waiting to find out whether they will be allowed to stay.
The artist Vukašin Nedeljković came to Ireland from Belgrade and was housed in The Old Convent DP Centre in Ballyhaunis, County Mayo from April 2007 to November 2009. He started the Asylum Archive as a photographic documentary project, and a way of coping with his environment.
We need your consent to load this YouTube contentWe use YouTube to manage extra content that can set cookies on your device and collect data about your activity. Please review their details and accept them to load the content.Manage Preferences
Watch: Vukasin Nedeljkovic discusses the Asylum Archive.
In the 20 years since the scheme began, more than 150 DP centres have opened and closed all over the country. Right now, there are 36. Nedeljković has taken hundreds of photographs in almost every county in the Irish Republic. His images are people-less: a bunk bed in a bare room, a child's toy, rows of drab mobile homes arranged in a grid on a field of concrete. At www.asylumarchive.com, the project includes images of found objects - signing in sheets, meal timetables, vaccination sheets, clothes – as well as buildings and rooms, abandoned and in use. Nedeljković has invited other artists, academics, activists, and those still living in DP centres to contribute. The project has become bigger than him.
In 2015 in Galway Arts Centre I commemorated 61 deaths in DP by presenting 61 blank brass plates attached to the wall. I could only find few names, few causes of the deaths. No information about the burial place. Today the number of the deaths in DP is much higher. Take that in. pic.twitter.com/Cxcbdga3RV

— Asylum Archive (@Asylumarchive) August 4, 2018
Recently, he has made an installation of 70 blank brass plates, pointing to the apparent invisibility of those who have died while in this particular form of "state care". Nedeljković's work is important from a social, historical and political point of view, but it also tells us something about art: how it can tell a story in the now, of the now, and how it can act as a lifeline not just for the individual who made it but in the ways it might be able to push for change.
His art draws lines between DP and the Irish state's history of incarcerating and othering those who were held in residential asylums, Magdalene Laundries, Industrial Schools, mother and baby homes. While documenting the current situation, he places the images in a wider context to dig deep into broader questions about memory, loss, trauma, displacement, immigration, migration, confinement and incarceration.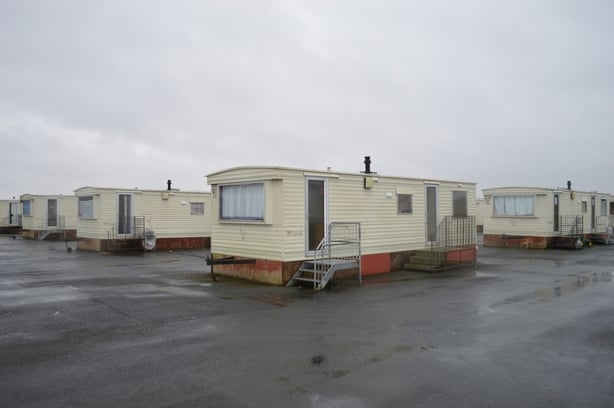 If there are no people to be seen, it is perhaps as a way of inviting us to imagine ourselves in those spaces. In this way, the Asylum Archive is a process of un-othering, as well as of capturing the now, so that we will not be able to say we didn't know, so we cannot say it was hidden behind walls, fences, gates and doors. Nedeljković's photographs ask some of the most fundamental questions we need to ask about what it means to be Irish at the turn of the 21st Century.
The original series featured 21 artists. In 2019, the series has become an exhibition, and the exhibition features 22.
21st Century Ireland in 21 Artworks is at the Glebe Gallery, Donegal, until September 1st, 2019 - find out more here.