Acclaimed singer and actor Camille O'Sullivan writes for Culture about her one-woman tour de force in The Gate's production of Shakespeare's poem The Rape of Lucrece, which returns this week for a pair of performances at Dun Laoghaire's Pavillion Theatre.
As a performer, sometimes you can't see the things you are capable of, a completely different direction you would never have dreamed of. Luckily for us, director Elizabeth Freestone came to our annual music rock shows in Edinburgh Festival and went away with an idea in her head. She contacted me a few months later to meet on top of a hill in Latitude Festival, Norwich, where we were gigging.
We need your consent to load this YouTube contentWe use YouTube to manage extra content that can set cookies on your device and collect data about your activity. Please review their details and accept them to load the content.Manage Preferences
Watch: Camille O'Sullivan on The Rape of Lucrece
"I want you to play different characters and create music for a lesser known poem of Shakespeare's for workshops with the Royal Shakespeare Company called The Rape of Lucrece," she said. "I saw you sing narrative songs of Cave and Cohen, and become different characters in both light and dark songs which would be perfectly suited to this idea."
Feargal Murray - the wonderful pianist who I've worked with for so many years - and I spent 10 days in London, and later the bard's home in Stratford, writing the music and songs, and editing the poem from 3 hours with Elizabeth to a 75 minute play, finding the modern day story which happens when evil is brought upon good.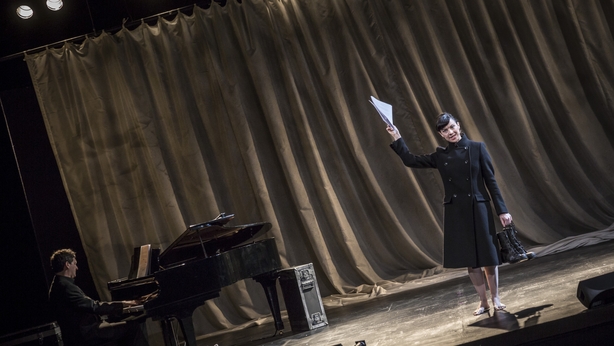 I was so nervous performing it in the bard's town, but luckily all went great. I became narrator, Lucrece and Tarquin, who wronged her and her father. We decided songs would flow naturally from speaking, that the piano music would be like a river flowing through it with different themes belonging to each character, in an almost cinematic way. We chose the music to be of today, not old fashioned.
We performed it on the 11th day (I'm glad I didn't realize it was an audition in front of 20 from the RSC - I would have messed it up!) We were the only company out of 40 theatre companies to receive a contract touring for 4 years with the RSC. We now have the work published as a new, adapted work, from poem to play with music. It was beautiful to learn this new piece of poetry, singing and swimming in Shakespeare's words.
We've toured the show with the RSC to Melbourne, Sydney Festival, Dublin, Poland, Holland, Brazil, Queen Elizabeth Hall in London, Stratford and Edinburgh, where I was delighted to get a Herald Angel award for outstanding performance.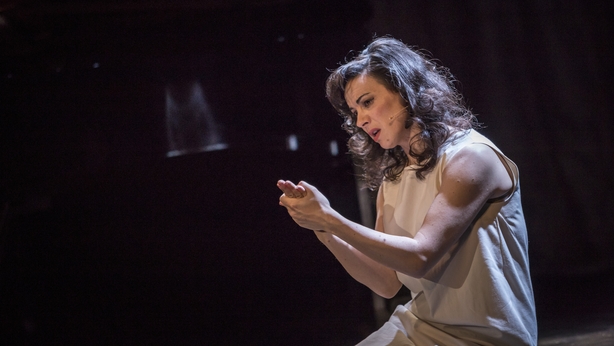 To perform the show with the Gate Theatre producing it is a dream come true – it's a favorite venue of mine. Some of the most beautiful writing I have ever read, I can't believe Shakespeare understood the mind of this woman and the empathy he conveys bringing us on her journey as she transforms from kind, gentle woman, who then rails and rages against the wrong, and goes on to find her dignified response, taking control of this awful situation. Music helps to bring a one-dimensional character into a real person, embody her and feel empathy.
When Elizabeth contacted me, I deliberated whether I could do it or not, feeling it was impossible. I'm so grateful we tried. At first, I couldn't see it myself and now it is my favorite theatre show to perform, revisiting the beautiful, kind dignified Lucrece and giving this wronged woman her a voice.
The Gate On Tour's production of The Rape of Lucrece by William Shakespeare, performed by Camille O'Sullivan and Feargal Murray is at Pavilion Theatre, Dun Laoghaire on Wednesday 3rd & Thursday 4th July - find out more here.