With the Gate Theatre production of Tennessee Williams' The Glass Menagerie currently playing to packed houses, Patrick Lonergan takes a look at the Gate's long tradition of staging American theatrical masterworks, and their influence on the Irish theatrical landscape.
In 1964, the Gate Theatre's co-founder Micheál MacLiammóir participated in a public debate about new Irish playwriting. It had been obvious for some time that something exciting was stirring in Irish culture: Tom Murphy's first play A Whistle in the Dark had left London audiences stunned three years' earlier, and that year's Dublin Theatre Festival had featured daring new work by Eugene McCabe, Máiréad Ní Ghráda, and Brian Friel. What exactly was going on?
The speakers at the debate seemed in agreement that the new momentum in Irish writing had been inspired by writers from abroad. As one of them noted, the emerging generation of Irish dramatists were like "Catholics on a Hot Tin Roof" – they'd absorbed Tennessee Williams' willingness to write frankly about sex and had filtered it through an Irish sensibility. MacLiammóir shared this opinion, suggesting that works like McCabe's King of the Castle showed that Irish writers had finally made the "terrible discovery" that "Kathleen Ni Houlihan had legs under her skirt".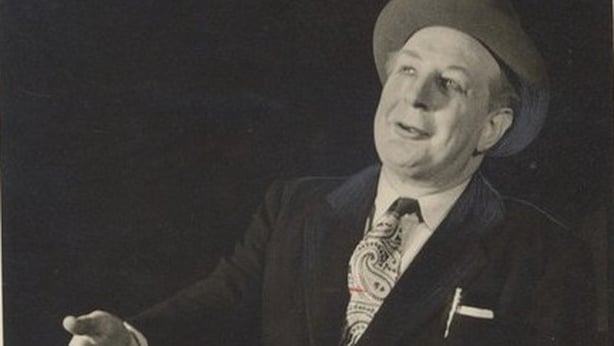 That joke demonstrates MacLiammóir's unique ability to be simultaneously risqué and incisive – but, together with his partner Hilton Edwards, he had long shown a conviction that the best way to regenerate Irish theatre was by regularly infusing it with drama from overseas. In the Gate's first year in operation, for example, they had staged Eugene O'Neill's The Hairy Ape (in 1928) and Anna Christie (in 1929) – in both cases to acclaim.
And although O'Neill's status as an honorary Irishman partly explains his popularity in Dublin during that period, the Gate continued to lead the way in bringing American drama to Ireland. In 1943, it presented Lilian Hellman's anti-Nazi play Watch on the Rhine – a brave choice, given Ireland's military neutrality at that time. Shortly after the war ended, the Longfords staged the first Irish production of Thornton Wilder's Our Town at the Gate and, not to be outdone, Edwards and Mac Liammoir presented Arthur Miller's Death of a Salesman in 1951, just two years after its American premiere. Both productions were popular, albeit that Salesman was disrupted by protests from Catholic groups who objected to Miller's supposed communism (something Christopher Murray has written about in a recent article about American drama in the 2018 book The Gate Theatre Dublin: Inspiration and Craft).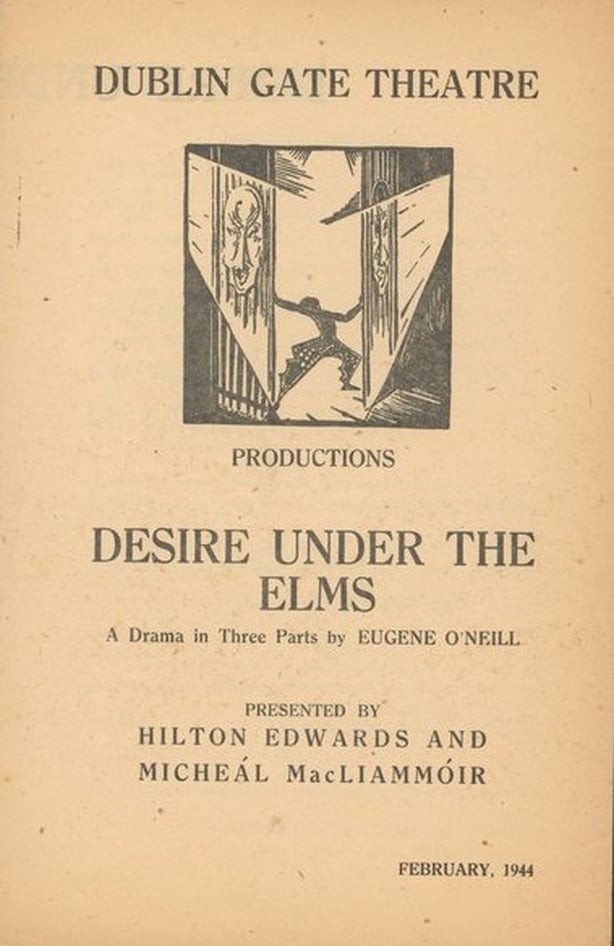 In subsequent decades, the Gate has given Irish audiences many opportunities to encounter great American plays, including several by Tennessee Williams, whose The Glass Menagerie first appeared here in 1980 (with a young Olwen Fouéré taking the role of Laura). With such productions, the Gate recurrently demonstrated that, by staging American drama, it was also promoting the development of the art of theatre-making within Ireland itself.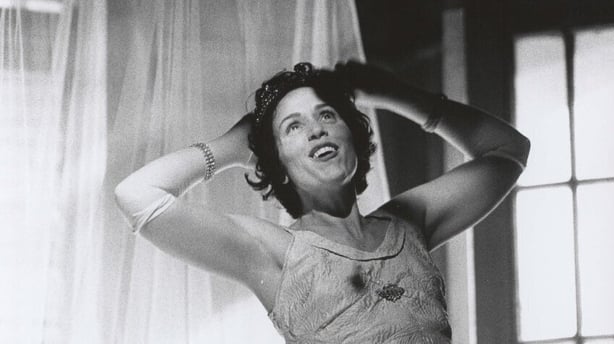 That link between American theatre and Irish practice has been apparent in many ways. In 1998, for instance, there was huge excitement about the announcement that Frances McDormand would perform Blanche in a Gate production of A Streetcar Named Desire, coming only months after she had won an Oscar for Fargo. Her performance offered new ways of thinking about Williams's iconic character – but equally memorable was the work of the Irish actors Donna Dent as Stella and Liam Cunningham (now best known to international audiences as Ser Davos in Game of Thrones) as Stanley.
In the same year, the Gate also produced O'Neill's Long Day's Journey into Night. Directed by Karel Reisz, it too had attracted attention for the casting of an actor best known from Hollywood movies – Donald Moffat, who had appeared in The Right Stuff and The Bonfire of the Vanities, among other critically acclaimed films. But also in the cast was a young Andrew Scott, who played O'Neill's alter-ego Edmund Tyrone, a role in which he displayed the charisma and emotional depth that would later win him so many admirers when he appeared in TV shows like Sherlock and Fleabag. Similarly, Cillian Murphy gave Dublin audiences an early indication of his talent when he played the lead role in Neil Labute's The Shape of Things in 2002.
Edwards and MacLiammóir showed a commitment to American drama during a period when Ireland was turning its back on the outside world – and they did so because they knew that one way of enriching their adopted country's culture was by being open to other influences.
American work has also inspired many Irish dramatists. The influence of Tennessee Williams on Marina Carr is an important feature of her work; and The Glass Menagerie has a ghostly presence in Brian Friel's 1990 masterpiece Dancing at Lughnasa, another play set in 1936 that involves a writer's attempt to reconstruct memories of his female family members. More recently, David Mamet's ability to make hapless men seem both profane and poetic had an obvious impact on the early plays of Martin McDonagh, Conor McPherson and Mark O'Rowe.
Of course, this cultural traffic has flowed in both directions. Both O'Neill and Mamet have played a role in shaping Irish drama, but they were also shaped by it – in O'Neill's case by early Abbey Theatre tours to north America, and in Mamet's by the plays of Samuel Beckett. Lorraine Hansberry's Raisin in the Sun is one of the great American plays of the twentieth century, significant not just formally but also due to its status as the first drama by an African-American woman to be performed on Broadway – but it also displays an unmistakable indebtedness to Sean O'Casey's Juno and the Paycock. And in our own times, there are Irish echoes in the work of some of America's most exciting contemporary playwrights, including Tony Kushner, Sarah Ruhl, Annie Baker, and others.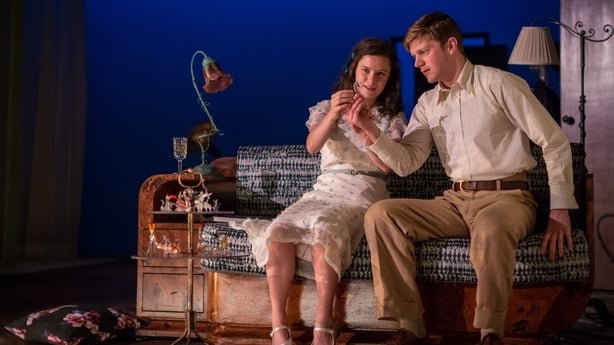 Edwards and MacLiammóir showed a commitment to American drama during a period when Ireland was turning its back on the outside world – and they did so because they knew that one way of enriching their adopted country's culture was by being open to other influences. That tradition has continued into the present and deserves to be celebrated: at a time when too many countries are turning inwards – seeking to preserve national cultures by building walls – the Gate's history of staging American theatre seems ever more important.
The Glass Menagerie is currently playing at The Gate Theatre, Dublin - more details here. Patrick Lonergan's new book Irish Drama and Theatre Since 1950 has just been published by Bloomsbury.