'Here in Ireland, we value culture a lot but not in as practical a way as we could...' Festival Director Cliona Maher writes for Culture about this year's Clonmel Junction Arts Festival, which runs from 1st - 7th July.
Clonmel Junction Arts Festival is a multi-disciplinary arts festival that takes place in Clonmel on the first week of July every year since 2001. This year's theme is 'Mountains' to celebrate the beautiful setting of Clonmel surrounded by the Comeraghs, the Knockmealdowns and of course Slievenamon.
Former Festival Director David Teevan reminded me recently that I was at the meeting when the name 'Junction Festival' was chosen. The idea of the festival being a 'junction' came from that sense of artists coming to Clonmel and interacting with both local artists and audiences, and at its core is what the festival has always done. The first festival came about as the company we both worked for - Galloglass Theatre Co – wasn't doing a summer tour and we wanted to do something to Clonmel in July. David suggested a week-long celebration of touring theatre with some late night music gigs and the festival was born.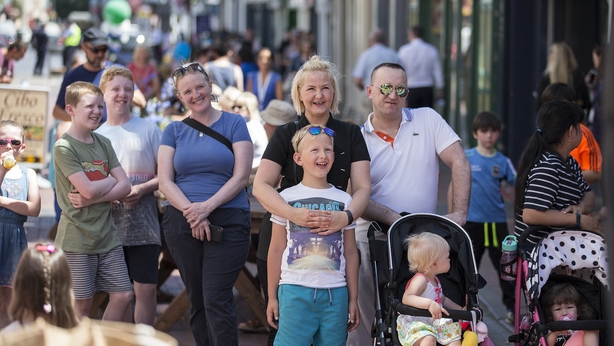 Clonmel itself has always been a junction of sorts – the river Suir was key to the town's development, especially economically, and of course Bianconi started Ireland's first national transport network here in the 1820s. There has been a meeting of different religions, with a large Quaker population having a big influence on the town, as well as its history as a garrison town. Now, of course, we are a cultural junction, like any big Irish town, with significant Polish and Indian populations amongst others.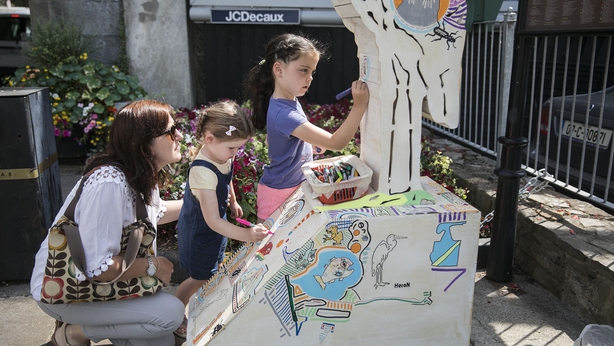 The festival has been through a lot of changes in recent years, as transitioning from a founder-led organisation is never easy. However, we've been very lucky to have the support of the Arts Council and Tipperary County Council as well as a Board and production team that have stayed with it so that allows for continuity. It gives me a clean slate to work from in the future. I'm looking forward to the festival moving into producing more work, with a focus on relevance to the town, both thematically and geographically, to complement the touring shows and groups.
I'm originally from Clonmel and I moved back to Ireland two years ago from France where I spent the last fourteen years. It's really great to be back and to pick up the threads of things that I was doing before I left. There's an amount of frustration too, at how little progression has been made in certain areas. In France, you get used to a level of funding and to a lot of support and protection for artists. Here in Ireland, we value culture a lot but not in as practical a way as we could.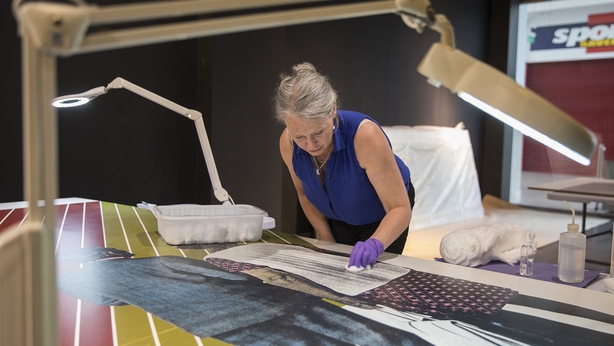 This year's festival has a mixture of theatre, music, dance and visual arts. The event I'm most looking forward to is the exhibition of Robert Ballagh's People And A Frank Stella. It was commissioned for a local shopping centre in the 1970s – a bold choice! – and passed into the ownership of Tipperary County Museum in 1992. The museum's conservators have been working on it in public view in Showgrounds Shopping Centre over the last week and it's such a striking and vibrant piece of artwork that holds a lot of emotional resonance for people who grew up with it.
The Clonmel Junction Arts Festival runs from 1st – 7th July - find out more here.