RTÉ has once again been honoured with the prestigious Broadcaster of the Year award at the 2019 New York Festivals International Radio Awards.
Selected from finalists spanning 32 countries, this is sixth time RTÉ has won this coveted radio award in recent years, and this year now marks the third year in a row for the broadcaster. All in, RTÉ took home an impressive 6 Gold Trophies, 10 Silver, 4 Bronze and 8 Finalist Certificates.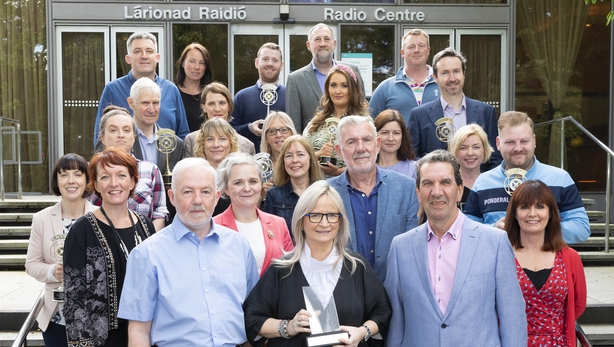 Listen to a quartet of winning RTÉ programmes below...
Documentary On One: The Summer of Astral Weeks (Gold Radio Winner)
As 1968 began, Van Morrison was at his lowest ebb - penniless, facing deportation, and living under the threat of Mob violence in New York City. As 1968 ended, Van Morrison transformed the sound of his music with his masterpiece Astral Weeks.
Listen to Documentary On One: The Summer of Astral Weeks below:

Through The Canvas (Silver Radio Winner)
Diarmuid McIntyre and Cristín Leach walk out in darkness towards the lighthouse on Dun Laoghaire's East Pier with the memory of Dorothy Cross's 1999 Installation Ghost Ship to guide them.
Listen to Through The Canvas below:

Drama On One: Hecuba by Marina Carr (Bronze Radio Winner)
Celebrated playwright Marina Carr adapts the classic Greek tragedy. Troy has fallen and the humiliated and bereaved, Hecuba, Trojan Queen wipes the blood of her slaughtered sons and grandsons off her body. As more sacrifice is demanded, how much more could one woman be asked to bear?
Listen to Drama On One: Hecuba below:

The Book Show: Frankenstein in the Age of Artificial Intelligence (Gold Radio Winner)
Zoë Comyns explores the legacy of Mary Shelly's novel and its significance through the centuries.
Listen to The Book Show: Frankenstein in the Age of Artificial Intelligence below: