Fear not, the end of the five-day week is in sight. Here are some cultural highlights to celebrate a well deserved weekend...
Bloomsday 2019
James Joyce is one of Ireland's most celebrated literary figures; and considered one of the 20th Century's most influential authors. The works of Joyce are celebrated annually every June 16th, by the now world-famous Bloomsday festival .
Although Bloomsday is now celebrated around the world, from Canada to New Zealand and almost every country in-between, It's Dublin that is ground-zero for the celebrations, being both Joyce's hometown and the location of his epic Ulysses.
Sunday June 16th is Bloomsday, but there are events across the capital everyday from June 11th. For more information visit bloomsdayfestival.ie
Terminator 2: Judgment Day on 70mm
Has any sequel ever surpassed its predecessor as well as Terminator 2 did with The Terminator
1991 saw writer, producer and director, James Cameron, reunite with Arnold Schwarzenegger, who reprised his role as the T-800 Cyborg (Model-101) to genius effect. T2 sees Arnie go from playing the villain in The Terminator, to become the hero in this epic sequel.
28-years-ago films were still made on, well, film; and this Saturday, June 15th, the Irish Film Institute is showing Terminator 2 in it's original 70mm form as part of it's Dark Skies: Man vs Machine series.
Tickets can be booked by visiting: ifi.ie
Cruinniú na nÓg
Cruinniú na nÓg is this Saturday June 15th.
What is Cruinniú na nÓg I hear you ask?
Cruinniú na nÓg is a national day of free creativity for children and young people under 18. There are a wide range of fun, free, creative activities; from graffiti art workshops to stop-motion animation, robot-making to shield-making workshops taking place across 31 Local Authorities around the country.
RTÉ is a proud partner of this initiative and delighted to see the event grow, in this, just it's second year.

A full list of the events can been viewed here.
The Dalkey Book Festival
Hard to believe, but The Dalkey Book Festival is already celebrating it's tenth anniversary.
Described by Salman Rushdie as "the best little festival in the world".
Previous contributors include American Senator, Bernie Sanders, musicians Bob Geldof and Brian Eno and writers Colm Tóbín and Blindboy Boatclub.
This year's festival will be attended by actor and author, Stephen Fry, Don't Touch my Hair author, Emma Dabiri and RTÉ's Rick O'Shea, to name but a few.
For more information, visit dalkeybookfestival.org
Deirdre O'Kane - A Line of O'Kane
Putting her dancing shoes aside, actress and stand-up comedian Deirdre O'Kane returns to the stage with her new show A Line of O'Kane at Lost Lane, Adams Street, off Grafton Street in Dublin.
The straight talking comedian will take you through a hilarious look at her life over the last two years, which included an energetic participation in RTÉ's Dancing with the Stars in 2018.
For info on the show, click here.
Satan and Adam and The Black Godfather
If you just want to stay in and chill this weekend, Netflix has two documentaries that deserve your attention.
Satan and Adam: Remember that old black musician on the street in Harlem in U2's Rattle and Hum singing about Freedom? You might have missed the young preppy-looking white kid playing harmonica beside him. This documentary tells their extraordinary story.
The Black Godfather: This documentary follows the life of Clarence Avant, the backroom rain-maker and mentor in music, film, TV and politics. A man who overcame racial differences in America his own way.Truly astonishing.
Bruce Springsteen - Western Stars
Bruce Springsteen releases his nineteenth, yes, nineteenth, studio album Western Stars this Friday, June 14th.
His first album in four five years is hotly anticipated, with the three singles so far released being greatly received.
No word of a tour yet, but no doubt The Boss will make room in his calendar for a visit to Ireland, if only for a pint in The Long Hall, but hopefully he'll play a show while he's at it.
Podcasts: 13 Minutes to the Moon & Apollo 11: Beyond the Moon
Conspiracy theorists, look away. Next month marks the fiftieth anniversary of the Apollo 11 mission, when man successfully landed on the moon for the first time.
In the run up to the anniversary of this momentous event, there are two fantastic podcast series reflecting on the people behind the missions.
The first in 13 Minutes to the Moon, about how the first moon landing was saved. The full story of the people who made Apollo 11 happen and prevented it from going badly wrong. With the added bonus of theme music by Hans Zimmer.
The second is Apollo 11: Beyond the Moon. This podcast features new interviews with astronaut Michael Collins, author Margot Lee Shetterly and Apollo 11 film director Todd Douglas Miller.
Karen Power - Invitation to Wander
The Cork Midsummer Festival begins this weekend and one of the highlights of the lineup is Karen Power's new composition, Invitation to Wander.
Featuring a mixed media durational performance with musicians, Quiet Music Ensemble; vocalists, Ute Wassermann and Michelle O'Rourke; and Ireland's first ever Sound Choir: Katie O'Neill, Noelle O'Regan, Rose Roccaforte, Wendy Goodbody, Jacques de Fournas, Daithi O'Reilly, Brian Sheehan, Caroline McGrath, Elaine Howley & Aoife Spillane.
For more info, visit the website here.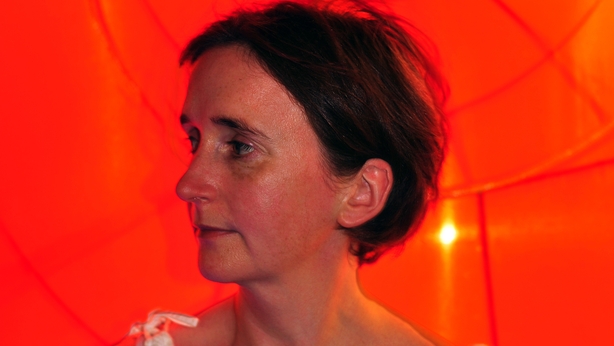 LCMS - Stations of the Sun
Louth Contemporary Music Society are run by just one guy - Eamonn Quinn - who manages to bring some the biggest names in modern music to Dundalk. His Stations of the Sun festival runs 21-22 June.
This year, Composer Kaija Saariaho curates two concerts. plus new works from Catlin Smith, Kurtág, Criton and Garlandalong with the first Irish visit of the Russian Patriarchate Choir.
For more information on the festival, click here.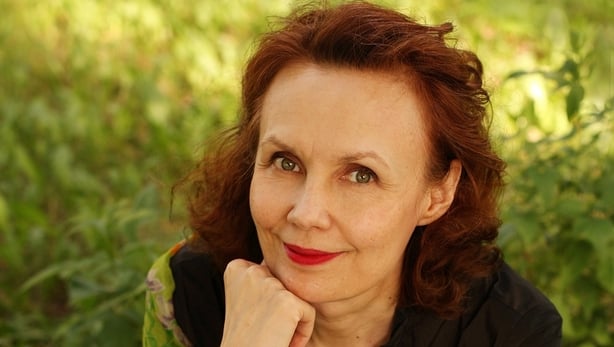 Selections: Sinann Fetherston, Rick O'Shea, Nigel Wheatley, Ian McGlynn, Neil Leyden, John Quinn.