The Secret Serial Killer: The True Story of Kieran Kelly is a new book that details three years of investigations into claims that Irish-man Kieran Kelly, a two- time convicted killer, had in fact murdered many more people – 31 to be exact. Author, documentary-maker and Journalist Robert Mulhern writes for Culture about what inspired him to write his new book.
I originally learned of the Kieran Kelly story in 2015 after a tip-off from a member of the RTÉ Documentary on One team.
I have lived and worked in London since 2008, reporting in the main on stories of Irish relevance. And that summer in 2015, news that an Irish born killer had gone on a 30-year murder rampage made headlines around the world. 
The claims were made by a former Metropolitan Police officer, Geoff Platt, who publicly accused the British Government of covering up the bulk of Kelly's crimes.
Platt was seen as a credible witness having worked on the case that ultimately led to the Irishman being convicted of killing two people – one on a murder, and the other on a manslaughter charge, at London's Old Bailey in 1984/85. 
However, the former police officer said that Kelly had in fact committed many more murders — 29 more to be exact. 
In 2016, Kelly was the subject of an RTÉ Documentary on One I made — Anatomy of an Irish Serial Killer, which was the culmination of an 18-month investigation into the crimes of the Rathdowney native — produced with Ronan Kelly and Liam O'Brien.
There was so much to the story that it was impossible to document everything in a 40-minute documentary, so in January 2017, I started writing The Secret Serial Killer: The True Story of Kieran Kelly, which has gone on sale in the UK and Ireland this week. 
In the radio documentary, we set out to determine if these additional murders happened and The Secret Serial Killer has continued to advance this investigation, unearthing further witnesses who offer new and compelling narratives.
My personal investigation into Kelly's crimes is now a three-year project. This has also spawned a Netflix documentary available in America called: Inside the mind of a Serial Killer. 
But as well as unearthing testimony of discovered remains, the county Laois man has undergone a reinvention of sorts with an identity that now pitches Kelly as a charismatic ladies man, as well as a murderer driven by dark impulses.
It was these impulses led him to kill and attempt to kill vulnerable males living transient and drug-fuelled lives around south London's parklands between 1953 and 1983. 
The book allowed me the opportunity to tease out the detail of these crimes — murders Kelly was both convicted and acquitted of, and the others he allegedly committed.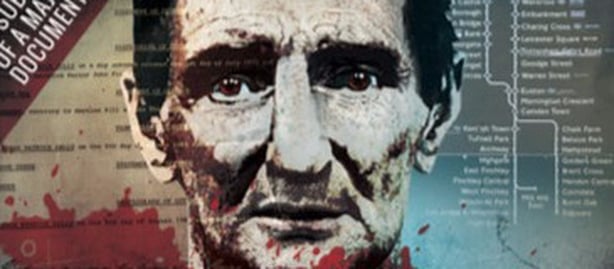 Kelly's victim were stabbed, beaten, strangled, poisoned and on more than one occasion, hurled in front of on-coming London Underground trains. 
In the journey to find out what Kelly really did and if he is indeed Ireland's first and only serial killer… The Secret Serial Killer is the latest line of enquiry.
The Secret Serial Killer: The True Story of Kieran Kelly, is available through publishers, Pen and Sword. The Nobody Zone is a six-part podcast series from RTÉ's Documentary On One, in association with Third Ear Productions in Denmark, which tracks Kelly's alleged 30-year killing spree - find out more here.