Writer and director Carmel Winters writes for Culture about her acclaimed new film Float Like A Butterfly, the powerful tale of a young Traveller girl who wants to be a boxer, released in Irish cinemas today.
It's fair to say that Float Like A Butterfly is the most ambitious film or play I have made to date.
I wanted to tell a story from the point of view of a teenage girl called Frances, an Irish Traveller, and for her story, her struggle and her triumph to be one that people of all makes and sizes all over the world could rally behind. I wanted audiences to feel her struggle as their struggle and her triumph of spirit as their triumph too. And, on top of that, I wanted the film to feel rich and sumptuous and beautiful, rooted in the Wild Atlantic landscape I love. Why not?
We need your consent to load this YouTube contentWe use YouTube to manage extra content that can set cookies on your device and collect data about your activity. Please review their details and accept them to load the content.Manage Preferences
Muhammad Ali used to say 'I am the greatest, I said it before I knew I was'. I was riveted by the prospect of this mantle of greatness passing from Muhammad Ali to an Irish Traveller girl. Of course, this is a red rag to a bull for those who want to keep us all in our little boxes. Ali was, and remains, the ultimate Champion of the Underdog. He is loved and admired even by those who would otherwise feel little loyalty to the Black Power movement. It was a stroke of genius on his part. He invented a personal mythology to match his ambitions for social and political transformation. "I'm not only going to be a winner in boxing, I'm going to be a winner in the movement I follow for my people".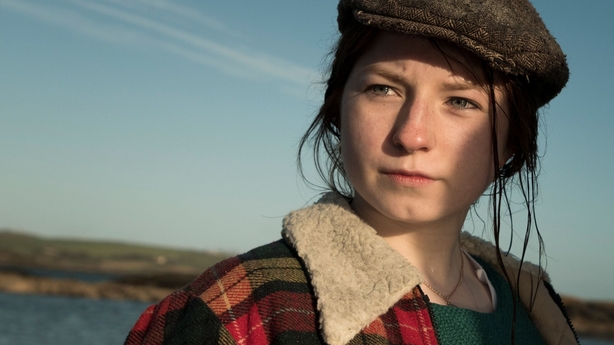 In the film, Frances hears Ali say this and she has the audacity to want it for herself, for her people. She resists, revolts and rejects the second-class citizenship offered by both the world and large and even her own kin. How dare she! I too as a filmmaker, a storyteller, a sister, a daughter, an aunt, a step-granny and mischief-maker want that for my people. How dare I! Well I dared and, most importantly, I found people to dare with me. I heard a rock climber describe how some of her climbs were impossible before she committed to them, that only then did the footholds appear. This is true of making a film, too, but a filmmaker is not alone on a rock face - although there are times when it feels like that.
The chemistry of relationships is what makes a film come alive. And every person who touches the film is a vital spark.
My favourite parts of the creative process are releasing the work to a cast and crew in the first instance, and releasing it to the audience in the final phase of the journey. In passing on the flame, I am flooded with a sense of relief, the joy of my story becoming our story, of my vision becoming our vision. So much more is possible when we come together.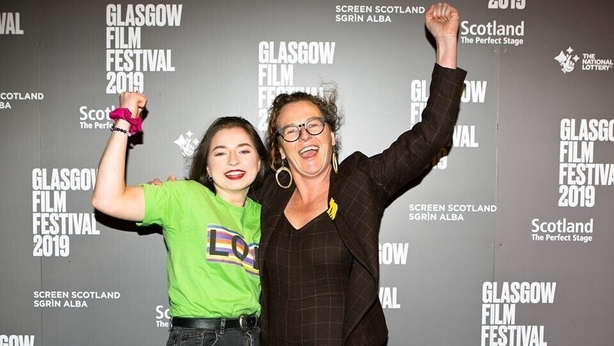 I am thrilled that Hazel Doupe's performance as Frances is being celebrated. I knew from the moment casting director Louise Kiely introduced me to her that I was in the presence of an extraordinary, luminous talent. And I knew I had the bones of the film when I found the precociously talented newcomer Johnny Collins to play her brother and the dashing Dara Devaney to deliver an utterly brilliant performance as her estranged father.
But a film is the sum of every single person you see on screen and every single person who works together during the shoot and the long months in the studio doing post-production. I loved the family that we made on screen and off - I even married the production designer Toma McCullim at our world premiere afterwards! The chemistry of relationships is what makes a film come alive. And every person who touches the film is a vital spark. Myself and Stephen Warbeck, the film's Oscar-winning composer, wrote two songs in the film for women to sing when they want to rally their spirit and feel not just 'good' but bloody great.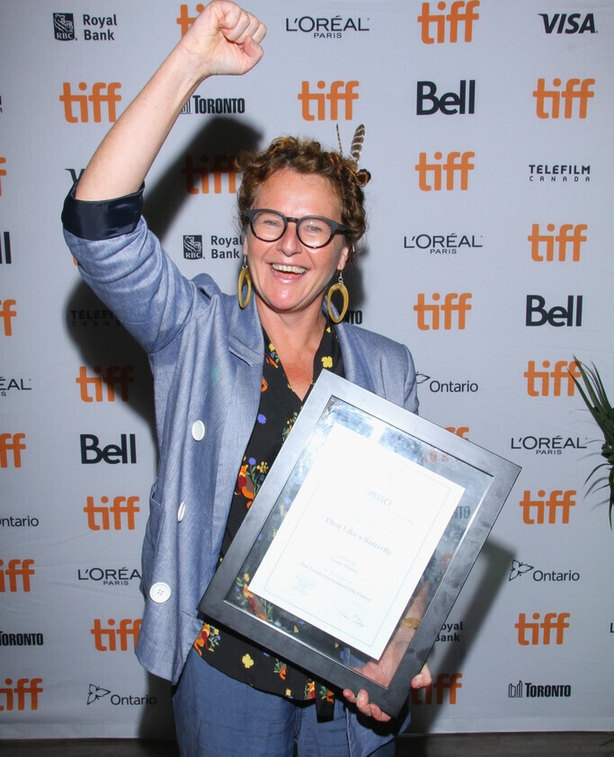 When Float Like A Butterfly premiered at Toronto International Film Festival an international jury of critics us the Fipresci Discovery prize. When we brought the film home to Cork International Film Festival we won the Audience Award. I am immensely grateful for both. But the prize I cherish most is meeting audiences of all makes and sizes who feel seen and inspired by Frances' story. I remember us singing together outside the Every(w)oman in Cork. "How could the likes of me be good when I am better at being great?"
Float Like A Butterfly is in cinemas nationwide now.