Extremely Wicked, Shockingly Evil and Vile, another exploitative true crime drama, this time follows Ted Bundy through the eyes of his long-term girlfriend Liz – allegedly anyway. Joe Berlinger's intention was to 'turn the murder genre on its head,' but the jury's still out on whether he did it or not, writes Jennifer Wilson. 
It's New York premiere during the Tribeca Film Festival saw a number of cast members discuss the film after the viewing. Director Joe Berlinger and his cast, who included Zac Efron, Lily Collins and Haley Joel Osment, took to the stage. Thirty confirmed killings of women have been attributed to the wrath of Ted Bundy, but one under-reported one is the manipulation of his long term girlfriend, Liz. They touch on the utter disbelief she experiences when she has to reckon with the fact that this charismatic individual carried out these crimes whilst in a relationship with her. To illustrate her disbelief, Berlinger omits any gory details until the very end, there's no violence, just a man charismatically charming his way through a decade-long murder frenzy. Efron's casting here is pitch perfect, his boyish demeanor is completely disarming and credit is due to him for showing just how Bundy used his personality to evade detection for so long.
We need your consent to load this YouTube contentWe use YouTube to manage extra content that can set cookies on your device and collect data about your activity. Please review their details and accept them to load the content.Manage Preferences
Berlinger also directed Conversations with a Killer: The Ted Bundy Tapes, a Netflix release which saw renewed interest in Bundy's story earlier in the year. If you've seen the documentary, you'll know all the key plot points of Berlinger's film. And while linear recollections are the backbone of documentaries, on film it becomes more of a reconstruction of events for Bundy's Wikipedia page. Despite proclaiming that it is an examination of Liz's character and how she deals with the fallout of his actions, it's not the case. It may have been his intention, but it doesn't land.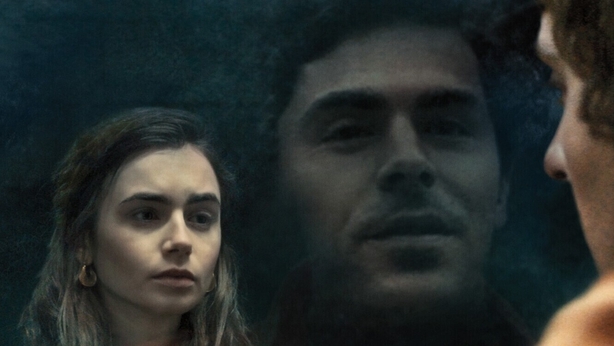 Despite this, we can rejoice in the gripping, runaway performance by Efron; he seems to finally be coming into his own. He truly props this film up, as does Lily Collins who does her best with the limited screen time provided. John Malkovich's cameo as the judge is positively delightful, and he makes the final courtroom sequence bearable, as he levels with an equally irate and charismatic Bundy. We see glimpses of his Jekyll and Hyde personality more clearly here, an exposition that would have been far more compelling in scenes with Liz.
In the end, it leaves you uncertain what the point of the film had been. Joel Osment was determined to vocalize his political agenda when he had the microphone, likening Bundy's web of deceit and lies to the current political situation in Washington. New York's liberal elite lapped it up, but I'm still not convinced.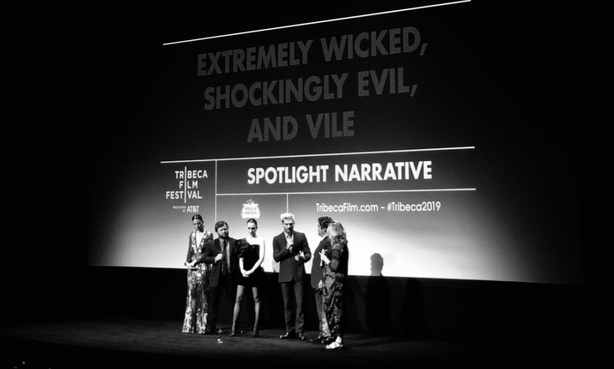 Maybe the audience at BMCC Tribeca's Performing Arts Centre was giddy at the prospect of seeing Efron and the cast after the screening, but the giggles and gags during the film felt out of place. Although adamantly disagreeing with any press who claimed that he'd made a salacious film that glorified a notorious serial killer, his work seems to exemplify exactly that. Although an enjoyable watch, one can't help but ponder the niggling feeling that all this attention would been exactly what Bundy would have wanted.
Extremely Wicked, Shockingly Evil and Vile is in cinemas now, and available on Sky Cinema and NOW TV. Read more from Jennifer Wilson at Film For Thought.