Eleanor O'Reilly, author of the newly published M is For Mammy, writes for Culture about the phone call received from RTÉ Radio 1's Francis MacManus short story competition in 2015 that changed everything...
Once upon a time…
Wednesday 23 September 2015, 1.05pm: my phone rings. My short story Stoppin' the Silence has been shortlisted for the RTE Radio 1 Francis MacManus Short Story Award.
Monday 28 September 2015, 10.55am: my phone rings again.
Monday 5 October 2015, 11.05pm: I'm on my couch, listening to Genevieve Hulme-Beamann read my story, the winning story, to the whole country!
I remember these dates, because that's what we do, we remember the most important, the most significant days in our lives. Monday 5th October 2015 was one of those days, one of my signimportificant days, as Roald Dahl might say, right up there with my wedding day and the day my daughter was born. And, just like both of these life-changing events, things have not been quite the same since! Splendiferous! I can assure you.
Listen to Stoppin' the Silence by Eleanor O'Reilly, read by Genevieve Hulme-Beaman:

I now think of my writing career as a timeline, recording milestones and memorable moments in sequential order. The chronology, however, is categorised into BFM (before Francis MacManus) and AFM (you get the drift!)
The AFM months brought three literary agents from the UK to my virtual door. They had all heard my story on the radio.
Thursday 9th June 2016: I travel to London (Notting Hill, no less!) to meet Jenny Hewson of Rogers, Coleridge & White Literary Agency. I sign contracts. I have an agent!
Tuesday 11th April 2017: Jenny sells my manuscript to Two Roads at Hachette UK.
Thursday 21 March 2019: aforementioned manuscript is delivered, polished and bound, to all bookshops in Ireland, Britain, Canada, Australia, Japan! The e-book flies through the ether, the audiobook breaking the sound barrier!
It all began with a short story called Stoppin' the Silence, about a then-unnamed family trying to manage their youngest son's diagnosis of autism, which grew into a novel. Now it is called M for Mammy.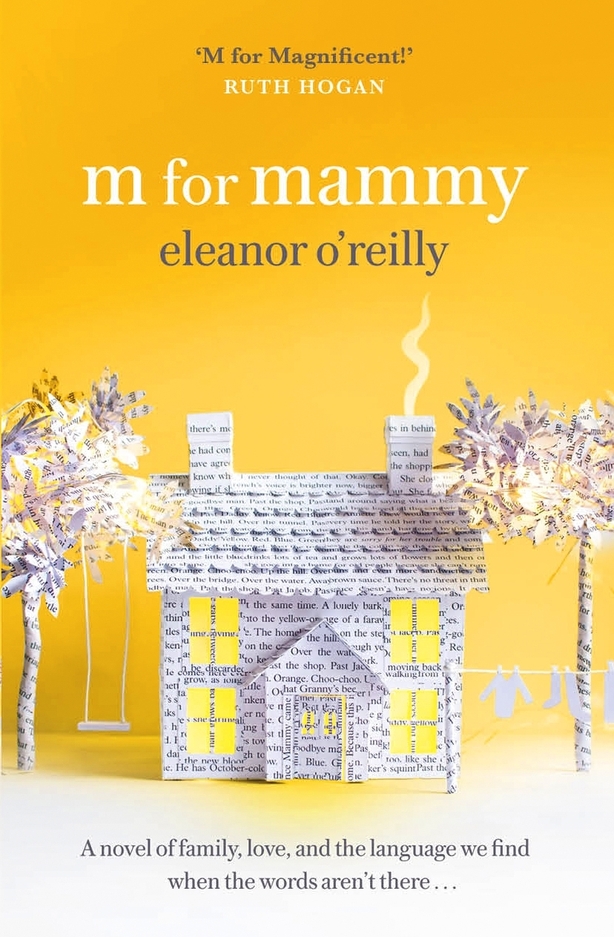 Having received many literary awards between 2012 and 2015, I was getting used to seeing my name on lists, to receiving celebratory emails and calls, but this was different. This was the one that made all the difference. This was the one that opened the publishing door for me. This was the proverbial game changer.
A writer becomes a better writer, only by writing. I do not wait for inspiration to come and sit on my desk. I give writer's block about as much credence as I give to Man Flu!
In the before time, I entered as many writing competitions as I could.I won some, was shortlisted for others, longlisted for a few; sometimes I didn't get so much as a mention! But that never discouraged me, because, it helped me to focus, to sharpen my style. And so, I kept writing. A writer becomes a better writer, only by writing. I do not wait for inspiration to come and sit on my desk. I give writer's block about as much credence as I give to Man Flu! My belief, on both counts, is that if you pay it no attention, eventually, it goes away, never having been anything more than a psychosomatic condition, in the first place, anyway. If you feed into it, it will grow. If you tell him to stop snivelling, he will!
And they all lived happily ever after…
M for Mammy is published by Two Roads Books at Hachette UK. The RTÉ Radio 1 Short Story Competition in honour of Francis MacManus is currently open for entries: the closing date is 10 May 2019. Go here for all details and to download an entry form.