In the Poetry Programme at 7:30 pm on Sunday 7th April on RTÉ Radio 1, Northern Ireland poets Maureen Boyle and Ruth Carr join Olivia O'Leary to talk about their work, and Chiamaka Enyi Amadi tells us about a call for submissions for a new anthology. Listen to the show below:
Maureen Boyle lives in Belfast. She began writing as a child in Sion Mills, County Tyrone, winning a UNESCO medal for a book of poems in 1979 at eighteen. She joins Olivia to read from her long poem The Nunwell Letter, published in the spring 2019 volume of Poetry Ireland Review, and from her new collection The Work of a Winter, published by Arlen House. The Work of a Winter was recently shortlisted for the Shine Strong Award.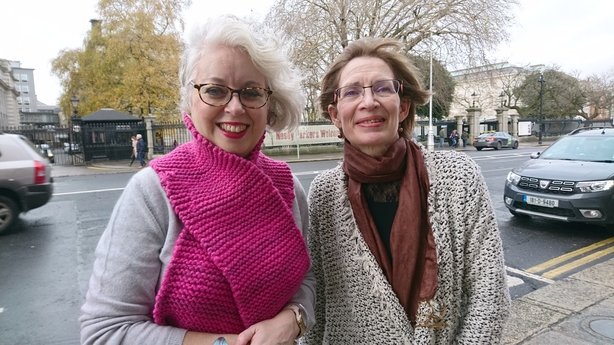 Ruth Carr was born in Belfast where she lives and works as a freelance tutor and editor, concerned with raising the profile of women in literature. In 1985 she edited The Female Line, the first anthology of women's writing to come out of Northern Ireland. She reads from her new collection Feather and Bone (Arlen House) to read poems based on the lives of Mary Ann McCracken and Dorothy Wordsworth.
Listen to last week's Poetry Programme, featuring Paul Muldoon below:
Chiamaka Enyi Amadi, who was born in Nigeria and has lived in Ireland since she was ten, joins Olivia to read one of her own poems and tell us about a call by Dedalus Press for submissions for an anthology which will be called Writing Home: The 'New Irish' Poets.
The Poetry Programme, RTÉ Radio 1, Sundays at 7.30pm is available to listen back to after broadcast here.