The Royal College of Surgeons in Ireland, Accenture and Business to Arts have unveiled a series of new portraits of historical female leaders in healthcare, as part of their Women On Walls series celebrating the achievements of extraordinary women.
The portraits were officially unveiled today by Minister for Higher Education Mary Mitchell O'Connor TD and RCSI President Mr Kenneth Mealy; they will hang in the Board Room of RCSI's historic building on St. Stephen's Green, and can be seen at scheduled times throughout 2019.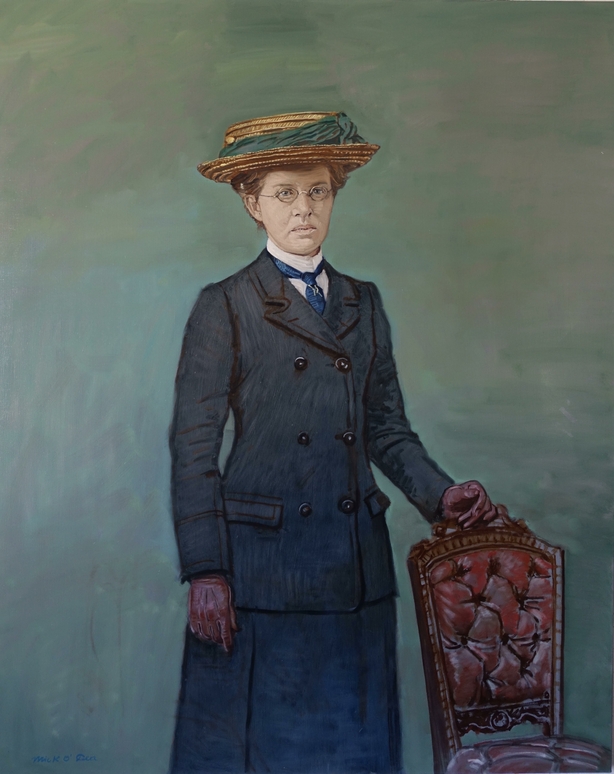 The healthcare pioneers immortalised on canvas are Dr Margaret (Pearl) Dunlevy (1909 – 2002), Dr Barbara Maive Stokes (1922 – 2009), Sr Dr Maura Lynch (1938 – 2017), Dr Emily Winifred Dickson (1866 – 1944), Dr Mary Somerville Parker Strangman (1872 – 1943), Dr Victoria Coffey (1911 – 1999), Dr Mary Josephine Hannan (1859 – 1936) and Dean Mary Frances Crowley (1906 – 1990). Participating artists include Catherine Creaney, Enda Griffin, Mick O'Dea, Benita Stoney, Molly Judd and William Nathans.
Watch: Behind the Women On Walls project
A new Women on Walls podcast series was announced during the unveiling; the eight-part series celebrates the lives of these eight Irish women who forged careers in healthcare during a time in Ireland when women were expected to stay at home.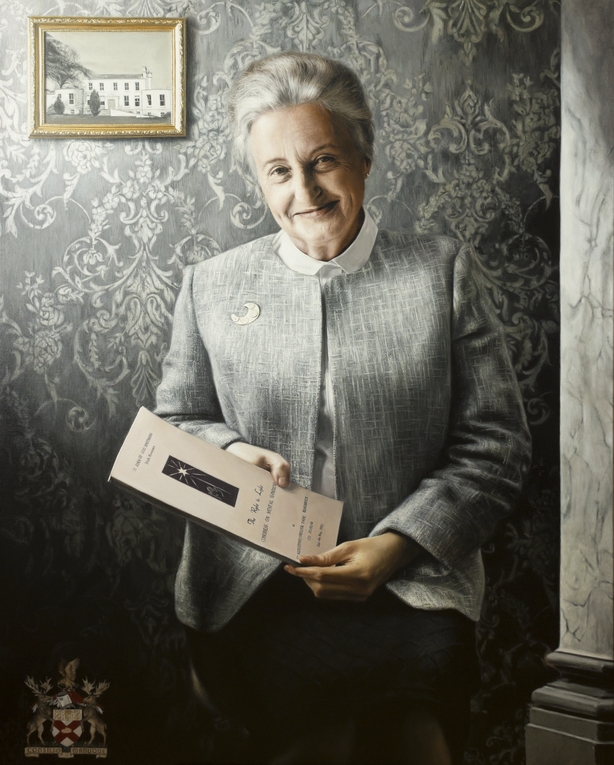 The first episode features the impact that Dr Barbara Maive Stokes, a paediatrician and pioneering disability campaigner, had on Ireland as an advocate for people with intellectual disabilities.
"Each of these women had a profound impact and we want history to remember their legacy," said RSCI CAO Professor Cathal Kelly. "It is our duty to help preserve their story and celebrate their achievements. It is right and proper that today they take their place not just on these storied walls of RCSI but also in the history of healthcare."
Watch: Women On Walls (2017) the RTÉ documentary about the first series of WOW portraits.
Women on Walls is a campaign that seeks to make women leaders visible through a series of commissioned portraits; it began in 2016 as a collaboration with the Royal Irish Academy, putting portraits of Ireland's female pioneers in STEM on the walls of the RHA for the first time - find out more here.