Comedian Tommy Tiernan joined Ray D'Arcy to speak about the time his family staged a very different kind of intervention. Tommy was in town promoting a DVD of his latest show, Under The Influence, which was filmed in London.
The show touches on Tiernan's decision to start drinking alcohol again for the first time in 10 years. He told Ray that while he thinks that certain definitions can "save people's lives", for him the word 'alcoholic' was not accurate.
"I think sometimes self-definition can be a bit too constraining."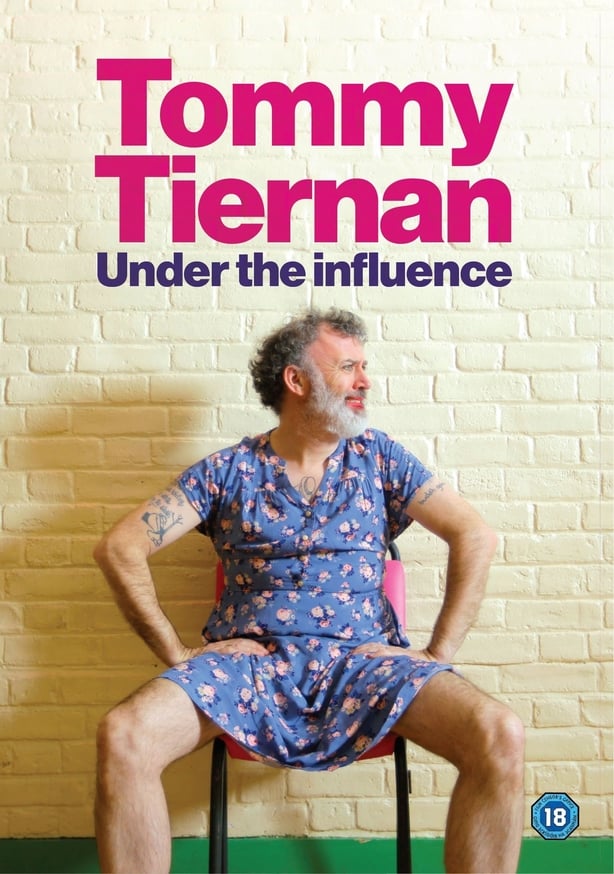 In typical hyperbolic fashion, Tommy described his family's eagerness to see him with a drink in his hand again.
"I was off the drink for 10 years and my wife said, 'Please. Don't spoil another fortnight away. Drink. I'm begging you to drink. And the kids came out, 'Daddy, Daddy, please drink. And they forced a bottle of Buckfast down my gullet."
As for translating a show for an English audience, Tommy thinks it's all about the spice of life. Even if that spice is from Navan.
"I'm not interested in someone who's from everywhere - not that you'd ever call yourself 'exotic' growing up in Meath, but that you'd kind of say, the exotic nature of this may be of interest to you because it's not where you're from."
Listen back to the full interview on The Ray D'Arcy Show below:
We need your consent to load this rte-player contentWe use rte-player to manage extra content that can set cookies on your device and collect data about your activity. Please review their details and accept them to load the content.Manage Preferences
Tommy Tiernan's Under The Influence is out now.