Filming on Season 2 of the incredible Channel 4 comedy hit Derry Girls has just wrapped, and Jamie Lee O'Donnell, who plays Eva, joined The Ray D'Arcy Show to discuss. 
Jamie Lee told Ray she feels that the second season (due to broadcast in 2019) is even better than the first, and the cast and crew went into it 'excited more than nervous'.
On Derry Girls creator, Lisa McGee:
'I'm so grateful for what she's given me this year. It's brilliant.'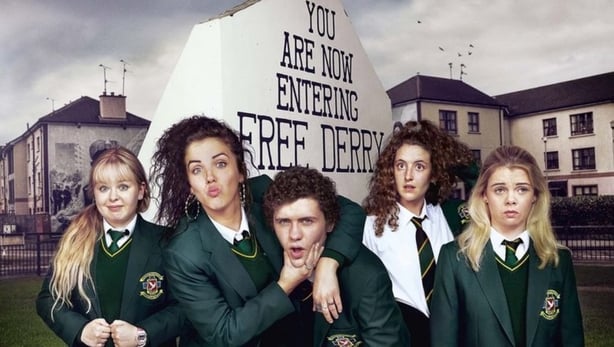 Jamie Lee also admitted that working across both stage and screen, she really appreciates how her career is panning out.
'I feel I'm quite lucky at the moment, as I dip my toe in both.'
Jamie Lee stars alongside a stellar cast in Martin McDonagh's The Cripple of Inismaan at The Gaiety theatre from 25th January 2019.
For more from The Ray D'Arcy Show, click here.