Fergus Sheil, artistic director of Irish National Opera, have announced details of the company's productions for the first half of 2019, an ambitious undertaking that includes 32 performances of 5 different operas at 17 venues at venues nationwide, plus an operatic excusion to Amsterdam.
The 2019 INO programme includes some of the most beloved operatic works in the canon. Puccini's Madama Butterfly plays at the Bord Gáis Energy Theatre and Cork Opera House between Sunday 24 March and Friday 5 April, with much-loved Irish soprano Celine Byrne starring in a new production directed by Ben Barnes, former artistic director of the Abbey Theatre. Byrne, an Artistic Partner of INO, makes her eagerly-anticipated company debut in the title role, with a supporting cast that includes Dublin-based English tenor Julian Hubbard, sopranos Jennifer Davis, Anna Devin and Kim Sheehan and baritone Gavan Ring, alongside Grammy Award-Winner Audrey Luna. Timothy Redmond conducts the INO Chorus and RTÉ Concert Orchestra.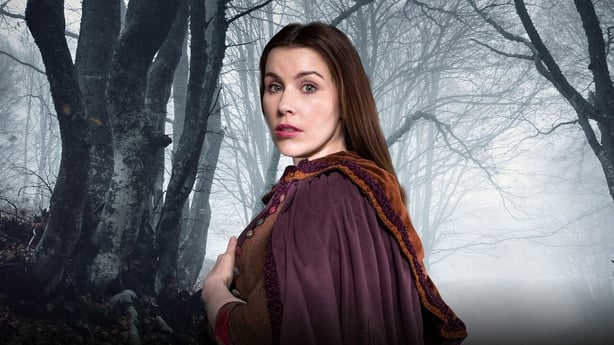 This is followed in May by Mozart's The Magic Flute, the composer's most beloved and enduring opera, in a production from Berlin-based director Caroline Staunton — she helmed a lauded one-off performance of Mozart's The Opera Director for INO last April. Award-winning Irish conductor Peter Whelan, an INO Artistic Partner, conducts INO Chorus and the Irish Chamber Orchestra. The Magic Flute will premiere at Wexford Opera House on Friday, May 17th, before travelling to Limerick and Dublin.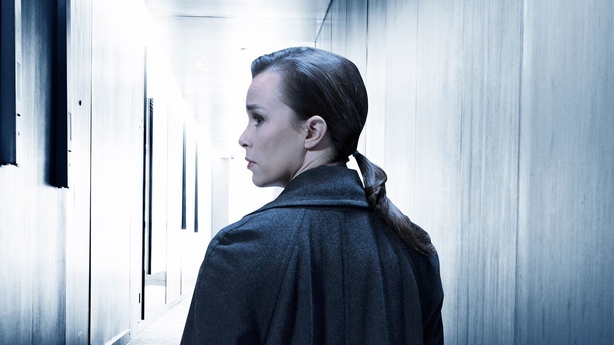 Prior to that, director and choreographer Emma Martin's acclaimed production of Gluck's Orfeo ed Euridice, a sold-out highlight of last July's Galway International Arts Festival, will tour to 11 venues in February and March, with dates in Tallaght, Drogheda, Bray, Waterford, Carlow, Celbridge, Cork, Ennis, Tralee, Dún Laoghaire and Wexford —  the company's most extensive tour to date.
INO's will round out the the first half of 2019 with This Hostel Life, an installation opera by composer Evangelia Rigaki (a member of INO Studio) and Irish-resident Nigerian writer Melatu Uche Okorie. The work is based on stories from the experiences of migrant women living in Ireland today; a pair of performances in the Crypt of Dublin's Christ Church Cathedral, on Thursday 27 and Saturday 29 June, will allow audiences a two-hour window in which they can come and go as they explore the work.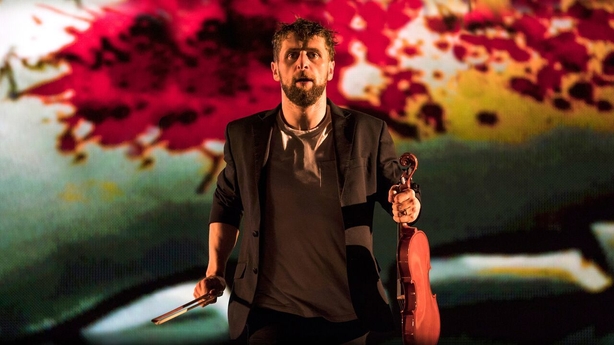 The company will also make their first foray into continental Europe for a revival of Donnacha Dennehy and Enda Walsh's acclaimed The Second Violinist, in Amsterdam on Thursday 7 and Saturday 9 March.
"Irish National Opera is not quite a year old," said Artistic Director Fergis Sheil, "and the company is still growing. In January 2018 we announced 38 performances and seven productions. We actually delivered 39 performances and eight productions. In the first six months of 2019 there will be 32 performances of five different works and the company will make its continental European debut in Amsterdam in March."
The programme was launched earlier today at Dublin's Bord Gáis Energy Theatre, with an Opera Jukebox that allowed the public (via social media) to vote for performances of their operatic faves:
You voted - here's the Habanera from Bizet's Carmen. https://t.co/Rf4FJokbfN

— Irish National Opera (@IrishNatOpera) November 20, 2018
A cornerstone of the INO's mission is to champion homegrown performers. "We are fortunate that Ireland has produced a highly-talented generation of singers and creative artists who are happy to prioritise performances at home," said INO Artistic Director Fergus Shiels. "Their contribution is the bedrock on which our success continues to be built. Fully 80 per cent of our casts in the next six months will be Irish." 
INO's latest production, of Verdi's Aida, directed by Michael Barker-Caven is at the Bord Gáis Energy Theatre on 24, 27, 29 November and 1 December. 
Tickets for Irish National Opera's January-June 2019 productions are now on sale, with prices starting from €15 - find out more here.