Ahead of his appearance at this year's Dublin Book Festival, Arnold Fanning writes about the long road taken towards the publication of his acclaimed memoir, Mind On Fire.
Mind on Fire: A Memoir of Madness and Recovery, my first book, was published in May 2018, within a year of my fiftieth birthday. When I was young, starting to write, I always dreamed of having my first book published in my twenties, but this was not to be. Around that time, while just starting to get somewhere with my writing - short stories in literary journals, the occasional piece of journalism, short films produced - I was diagnosed with Bipolar Disorder. For a decade I struggled to write at all, and had virtually nothing published nor produced, as the worst symptoms of this devastating illness afflicted me.
Indeed, despite a brief period of respite when I lived in New York and had a story published and a public reading of a play, this period - marked by several episodes of psychoses and depression, many hospitalisations, and a time spent sleeping rough in London - felt like a lost decade, the time dealt with in detail in Mind on Fire.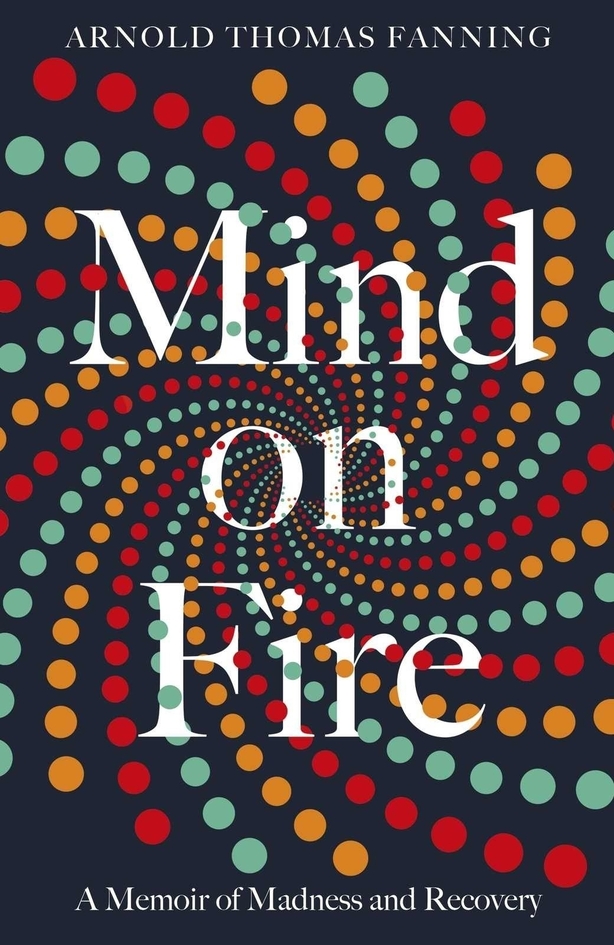 My return to writing after this period is one of several factors I attribute to my eventual recovery from the worst effects of this illness, and as I recovered, I began to return to the life of writing, specifically play- and scriptwriting, getting plays produced and some funding for film work.
The journey to writing my first book took a little longer.
In 2016 my play McKenna's Fort was produced as part of the Decade of Centenaries Commemorations. It told the story of Roger Casement, humanitarian and revolutionary, in the form of a one-man show, debuting in the New Theatre in Dublin and going on to win the Oscar Wilde Award for Best New Writing in the 13th International Dublin Gay Theatre Festival. Being a monologue, it was the closest thing to pure prose-writing I had attempted in many years; in all the time that I had resumed writing, I had been writing scripts, which consisted primarily of dialogue.
When I think back of my youthful ambitions, I regard them ruefully; for a lot of time has passed, and a lot has happened, to reach the point of finally seeing my first book published.
While the play was going on, I was also teaching a creative writing course to a group of adults affected by mental health issues, and the focus of the course was for them to write their own stories - memoir and life-writing. I'd never attempted life-writing before, and in the spirit of getting to learn and share in what the students were working on, I began to write short pieces of memoir in preparation for my classes and to help me when designing writing exercises.
After McKenna's Fort, feeling ready to work on prose writing again and not ready to embark on another play, I reflected on this experience of writing memoir, gathered my notes together, and wrote an essay titled Rough Sleeper, which was later published in the winter 2016-17 edition of The Dublin Review. The essay recounted in detail that period of homelessness in London which being Bipolar had directly led to. It was out of this essay that the book grew, as I expanded on and contextualised the story it told.
When I think back of my youthful ambitions, I regard them ruefully; for a lot of time has passed, and a lot has happened, to reach the point of finally seeing my first book published. But then it has taken me the time it needed to take to be well enough to write about what I felt to be an important experience- the story of my recovery from a serious mental illness.
So, age did not come into it after all: being ready did.
Arnold Thomas Fanning and Emilie Pine will be in conversation with Sinead Gleeson as part of the Dublin Book Festival on Saturday 17 November at 2pm in Smock Alley Theatre - details here.