New RTÉ drama Taken Down comes to us from the creative team behind Love/Hate, and the action centres around a Direct Provision Centre. Watch the first episode here, via RTÉ Player.
Ryan Tubridy was joined in studio by writer Jo Spain and director David Caffrey to hear more about the explosive new series. "It's fairly shocking," said Jo speaking of the current Direct Provision reality experienced by so many in Ireland today. "In 10 years time, we're all going to look back on it and say, how did that happen in our time, in the same way, we do with Mother and Baby Homes."
"When it was set up in 1999, it was to be a short-term thing. I think they were saying it would be 6 months and asylum would be processed. Now 55% of them are in there over 5 years and there are children being born into Direct Provision, and they're institutionalised from birth – hotel rooms, small units, parents aren't allowed cook, curfews, they can be moved. I talked to a lot of parents who one day their kids are going to such and such a school, then they're being told they're being moved from Dublin to Kerry randomly."
Director David Caffrey said that while having a great writer on board and creating a strong show was important, the ancillary benefits of highlighting some of the biggest problems with Direct Provision may help the plight of those affected.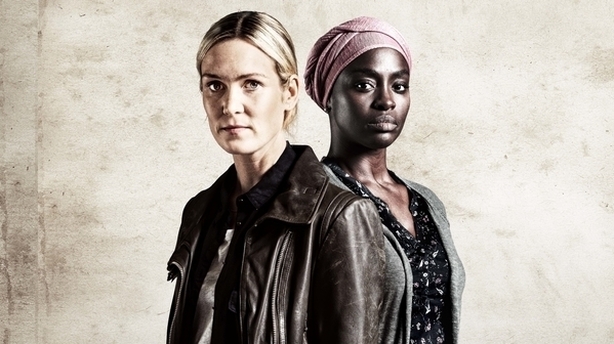 "There's no magic bullet, but we're all discussing it and the more we sort of discuss it and people talk about it and hear about it and actually see, it was brilliant last night, there was a lot of Direct Provision people and ex-Direct Provision people, they said we pretty much got it spot on in terms of how we set things up, so I was very, very proud of that."
Listen to more from The Ryan Tubridy Show here.