Actor John Ruddy writes about his role in the revival of Pat McCabe's classic play Frank Pig Says Hello, which plays at Dublin's Gaiety Theatre this week before going on a nationwide tour.
A year ago, I took a dive into the mad, mad world of Pat McCabe's Frank Pig Says Hello. It was vibrant. It was tragic. It was energetic. It was sombre. It was rhythmic. It was a joy to be a part of.
I was approached by Joe O'Byrne to be a part of the 25th Anniversary production of Frank Pig in 2017. Joe had directed the original run of Frank Pig, a play written in tandem with its novel counterpart The Butcher Boy. Most of my theatre work to date has been multi-role; it's almost a novelty for me to play one character at this stage! The characters that Frank Pig offered me were young and old. It is a bizarre and exhilarating sensation to jump into the body of each character, each with their own rhythm tempo, their own voice and their own physicality. I've been seeing the world through the innocent eyes of a child hacking at the ice on a puddle, through the world-weary man on the black bike, and through the wastes of space and time itself.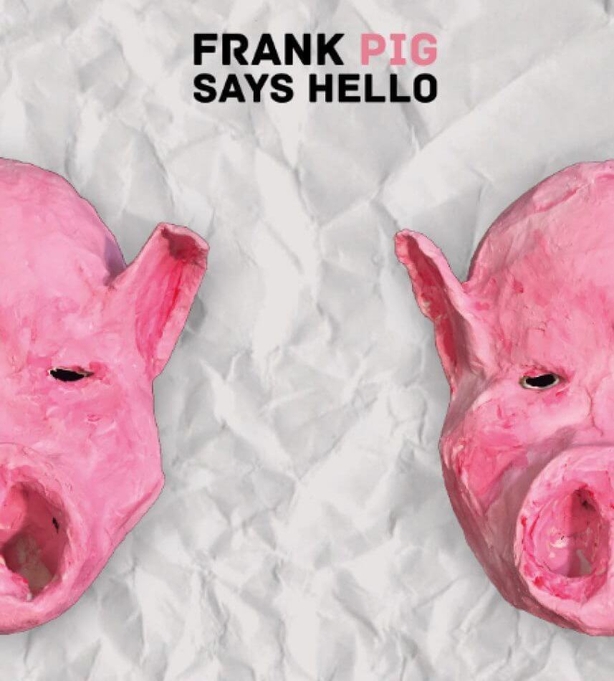 It's been an interesting story to explore, seeing how this young fellow, Francie Brady, is failed by his peers. It is the story of small-town Ireland. It is the story of Irish society in the 1960s and its dark, rotten core; the judgemental mob mentality which rejected that which didn't fit in, like an immune system engulfing a 'disease'.
I have been asked if I think that Francie is crazy, and it is a surprisingly difficult question to answer.
Pat McCabe was a daring voice when he wrote this piece. It pokes at many of the dark issues Ireland had suffered throughout the 20th Century, but had refused to address. Alcoholism, suicide, mental health, the church - many subjects that had been taboo, and indeed have only begun to be addressed in more recent years. McCabe used his character Francie Brady to bulldoze through these issues and bring them to light. He allows us, as a country, to see the abuse and its effects on this young man as he struggles to make sense of the world. And in classic Irish fashion, it's all done with a lot of humour - if you didn't laugh, you'd cry!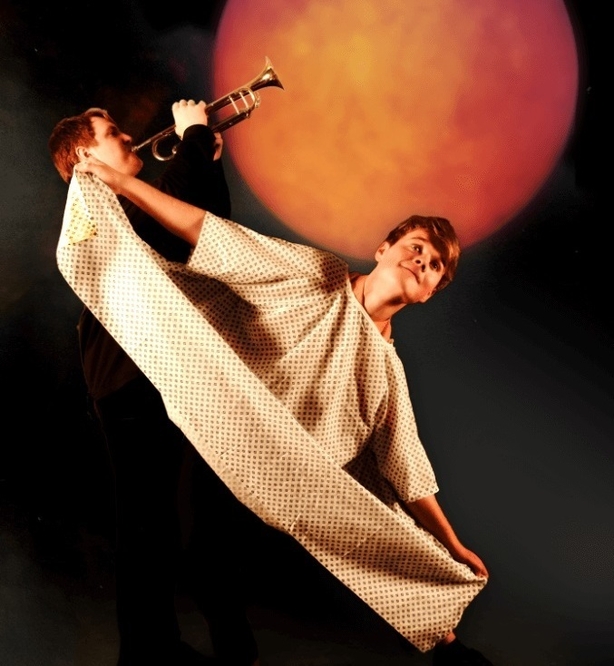 I have been asked if I think that Francie is crazy, and it is a surprisingly difficult question to answer. Yes, he does the most heinous things, and becomes completely detached from reality, but given the circumstances, the barrage of insults, the siege of judgement upon him and his family, and the consistent ability for every institution to fail in its mandate of care, who could have come out the other end unscathed? There are many who have come through these abuses. There are some who have sadly not made it. I'm not sure if Francie Brady is a cautionary tail or a fable of old; I think Francie Brady simply… IS, for better or for worse. He is a character that continues to challenge us, entertain us and break our hearts.
I'm looking forward to bringing this show to the Gaiety Theatre and all across Ireland in the coming weeks and months; it's a play which is just as fresh as it was 26 years ago, there to be enjoyed by all. Don't forget to pay the Pig Toll Tax!
John D. Ruddy is an actor, writer, YouTuber and illustrator from Letterkenny, acting opposite Darragh Byrne in Frank Pig Says Hello, directed by Joe O'Byrne and playing at the Gaiety Theatre, Dublin until September 28th, followed by a national tour throughout October and November - more details here.