While the inaugural RTÉ Folk Awards will celebrate the finest in folk music, the actual awards will celebrate the finest in emerging Irish design and craft.
When RTÉ put out a call for designers and craftspeople to design and produce the awards for the winners at the RTÉ Radio 1 Folk Awards, to be held in Vicar St. on Thursday, October 25th, 2018, the exceptional standard of entrants made the task of selecting an overall winner a very difficult one indeed.
Ahead of the announcement of the winner, we present work by the trio of talented craftspeople on the shortlist - viewed together, they represent the sheer breadth of design talent working in Ireland today.
---
Jaki Coffey is an award winning Dublin based designer / maker from Cork, Ireland.
She holds an a MFA in Design, and a first class honours from the National College of Art and Design, Dublin, in the Bachelor of Design in Craft Design  (Metal and Jewellery).
Her work comprises of personal narratives translated into colourful, playful, interactive pieces. She achieves her intentions with attentive design, humour and careful consideration of materials - which range from precious metals to found objects.  The outcome is always joyous and cheerful.  Her work has been shown around Europe including Ireland's National Craft Gallery, Sieraad, Schmuck and Munich Jewellery Week. 
Jaki has been awarded a Future Maker Award, a Thomas Dammann Junior Memorial Award. Her work has appeared in several prominent art jewellery publications.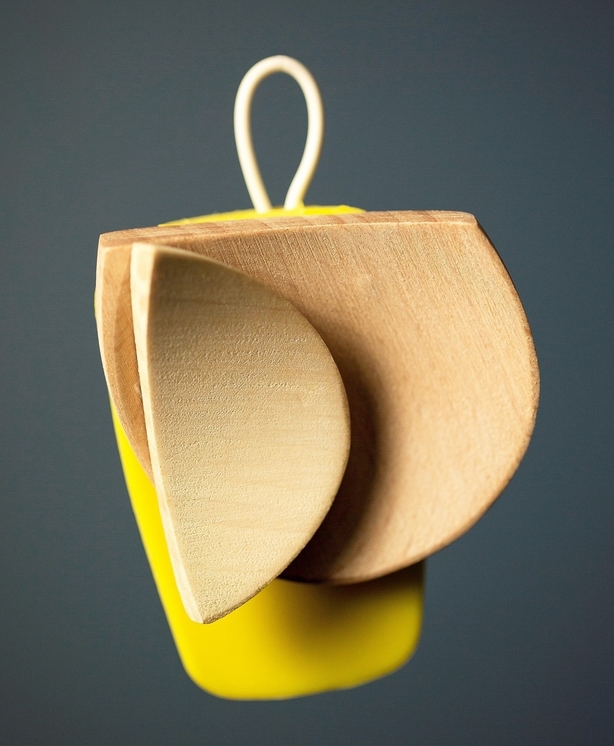 A sculptor and multi-award winning jeweller with a reputation for conceptual work, Fiona Mulholland returned to her roots in contemporary jewellery in 2014. She is a graduate from the National College of Art and Design in Dublin, the Royal College of Art in London and has over 25 years experience in the creative sector.
Fiona is best known as an interdisciplinary artist, she has also realised several large scale sculptural works, clients include Dun Laoghaire Harbour Company, Beacon South Quarter and the Vocational Education Board, as well as participating in numerous group exhibitions both nationally and internationally. Fiona has had several solo exhibitions and has been the recipient of several funding and residency awards including one from the Arts Council of Ireland.
Originally from Dublin, she was awarded a residency at the Leitrim Sculpture Centre in 2011, in the North West, where she continues to be based. Fiona works primarily to commission and makes limited edition pieces.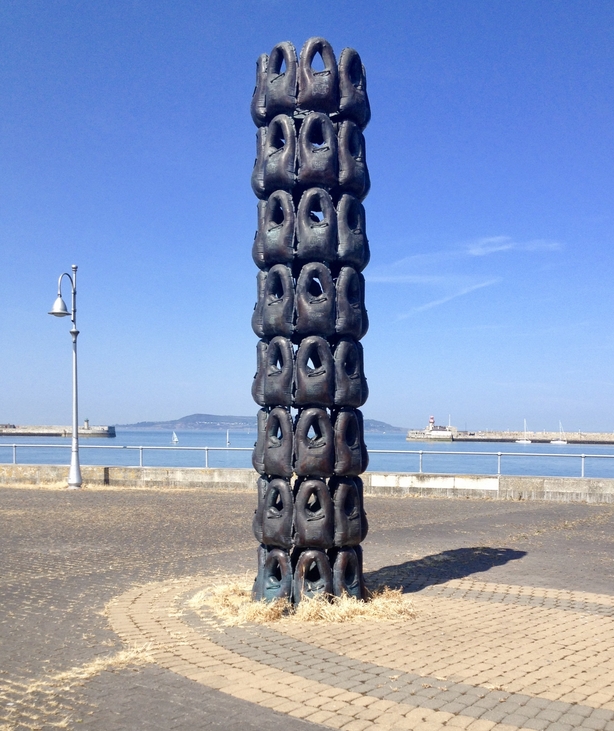 These days acclaimed Dublin artist Pierce Healy can be found solving his world's problems creating subversive jewellery and objects, often layered with intricate engravings.
A skilled draughtsman just like his grand-uncle stained glass artist Michael Healy (1873-1941) Healy refers to himself as a human Swiss army knife; not in an Edward Scissorshands way, but in the way he toils in an array of materials and disciplines in addition to the numerous skills he has acquired throughout his life so far.
Within his practice there is no "master plan", each piece is an experiment driven by curiosity; a study that informs the next piece in perpetuity. He is fascinated by the capacity of jewellery to embody our stories and to facilitate storytelling. He believes jewels are portable altars, vessels for our most intimate secrets and stories to be protected, cherished and adored. In addition he is interested in the idea that jewellery is our second skin, everyday armour that when worn becomes something bigger, something other worldly as it takes on the scratches, dings and stories of the wearers adventures. Healy has being making and exhibiting his work internationally since 1997. He studied jewellery and hand engraving in Dublin, London, Stockholm and San Francisco. In between his studio work and attending artist residencies he teaches engraving and jewellery workshops. He is a storyteller his work acts as a critique on contemporary life and the history of jewellery. Healy has won numerous scolarships and awards, the most recent being the RDS craft award. In addition, Healy was commissioned to design and make ten rings for Peter Jackson of Lord Of The Rings fame, for his upcoming production Mortal Engines. Does that make him the Irish lord of the rings?
In short, Pierce conjures visual incongruities, manifested as jewellery and objects, in an attempt to make sense of the nonsense of the everyday and to question common values and what is valuable!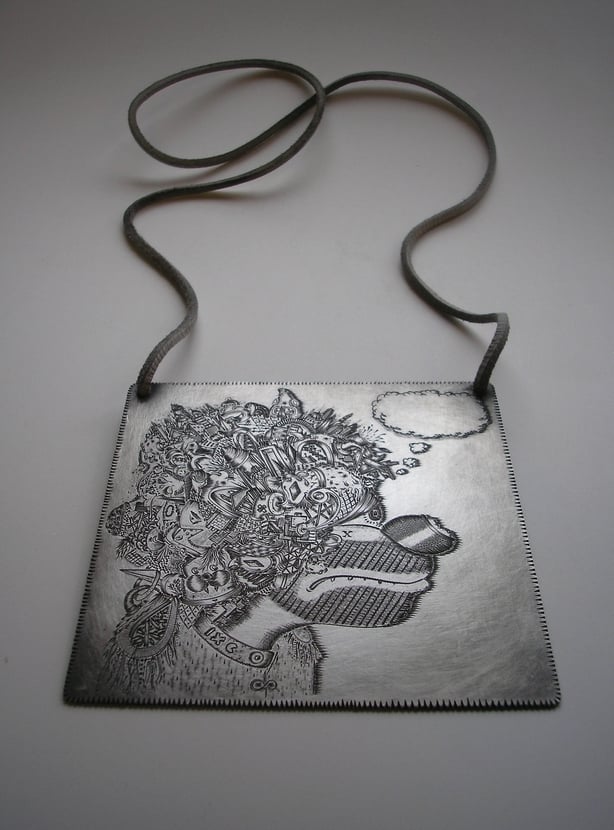 The designer of the RTÉ Radio 1 Folk Award will be announced later this month.