In 1972, journalist Bob Woodward found himself at the centre of an unprecedented scandal.
Along with colleague Carl Bernstein, he broke the story of the Watergate break-in and subsequent cover-up, eventually leading to the resignation of President Richard Nixon, the first and only resignation in the history of the office.
Now 74, Bob is turning his attention to the current White House administration. He joined Sean O'Rourke on the line from Washington DC to discuss his book, Fear: Trump in the White House.
The book's title came from Donald Trump himself, Bob told Sean. When interviewing Trump a few years ago, they talked about the concept of power and Trump said the following:
"Real power is – I don't like to use the word – real power is fear."
The wording stuck with him, he told Sean.
"It seemed the appropriate title because that's the way he operates in this country and in the White House. He scares lots of people."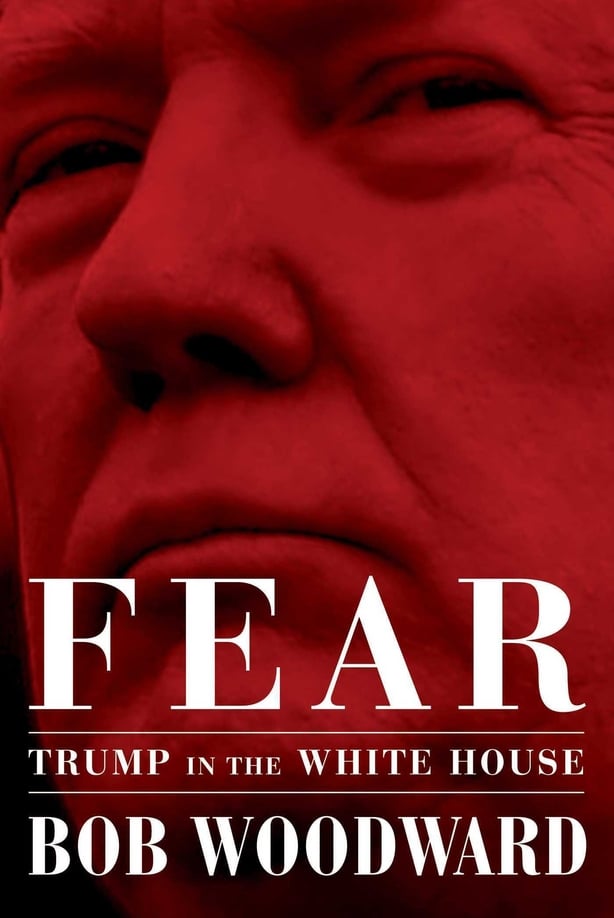 Bob described an administration that seems to be working against itself at times.
"It's not working, from a management point of view. You've got people stealing documents that he (Trump) might sign that are on his desk in the oval office."
Much has been made of Trump's ability to make decisions. Bob took Sean through some of the former members of the administration who have made their disdain for President Trump known, like former Secretary of State, Rex Tillerson, who Bob says called Trump a "moron". He says similar language has been used by other prominent staff. Sean asked if this criticism could be a way of 'managing' the President.
Bob laid it out pretty simply.
"If you disagree, you're wrong."
Internal politics aside, does this situation actually present any threat to the wider world? Bob believes the effects could be far-reaching.
"It is a global economy. It is a global security arrangement - these things kept the peace for 70 years. The President has the idea that we can just throw out the old order. If you're moving into a house that you have to live in, you can't burn it down before you move in."
Inevitably, parallels will be drawn with Woodward's reporting on Watergate. Does he believe that crimes have been committed? The Mueller Special Counsel Investigation is ongoing, regarding accusations of criminality within the administration, he explained. The book takes a look at some of the preparation the White House did in the event the President would be asked to testify.
"There's a stunning practice session in the White House, where Dowd (Trump's former lawyer John Dowd) plays Mueller, and Trump plays himself and Dowd asked questions and Trump just makes things up, lies, goes ballistic and he finally then at the end says 'You can't testify, you're incapable of testifying'."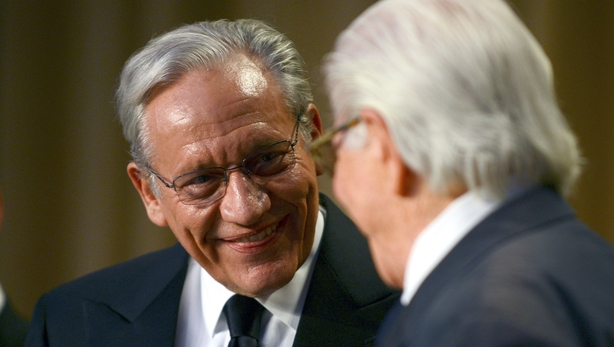 Bob has always been a big proponent of what he calls 'shoe-leather journalism'. He remembers phoning a White House source who had agreed to talk and then brushed him off, saying he was driving to his house to talk to him. It was 11pm.
"That's the old technique that Carl Bernstein and I used in Watergate, and it's hard and I had become lazy, to be honest with you."
As for where the truth lies, Bob has an idea.
"If you want to know who this man is and how he works, you will see it in the tax returns."
Listen back to the whole interview with Today on Sean O'Rourke below:
(Photo by Jabin Botsford/The Washington Post via Getty Images.)