Have we got Culture recommendations for you! A trio of must-see happenings this weekend...
Culture vultures are positively spoiled for choice in the capital this weekend, with the Dublin Fringe in full effect, offering shows and happenings of every imaginable sort, from theatre to dance to comedy and beyond... But where to begin? This weekend we're hoping to see Philip Connaughton's dance piece Assisted Solo, inspired by his mother's struggle by dementia, Janet Moran's comedy A Holy Show, inspired the 1981 the hijacking Aer Lingus flight 164 from Dublin to London, and Loosysmokes The Lightkeepers' Last Stand, an aerobatic outdoor performance at Dublin Castle.
Where? Various venues across Dublin, until September 23rd - find out more here.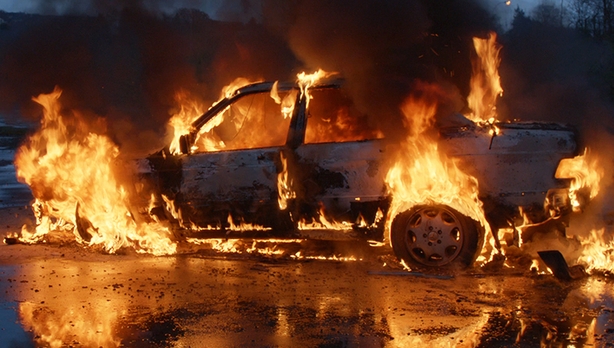 Willie Doherty's Remains (2013) is an immersive video installation filmed in a number of locations in Derry that have been used since the early 1970's to carry out kneecappings. The work builds on Turner Prize nominated artist Doherty's interest in the relationship between landscape and memory, and in working in locations that are contaminated with untold stories - some forgotten, others half-remembered or unacknowledged.
Where? Regional Cultural Centre, Letterkenny, Co. Donegal, until September 22nd - more details here.
Fresh from an acclaimed appearance at Electric Picnic under his New Jackson moniker, the artist occasionally known as Kittser plays a Sligo show on the back of his first album in nine years, Yous, which finds the versatile singer-songwriter on fine form indeed - it's a record that holds its own alongside Kitt classics like Small Moments and The Big Romance. Always a fine live proposition, it's good to see a constantly evolving, restless musical talent finding a new groove. He releases the Like Lightning EP this weekend, to boot.
Where? The Hawk's Well Theatre, Sligo, Sun 16 Sept 2018 at 8pm - more details here.