Watch the first trailer for Paddy Breathnach's topical new film Rosie, featuring the first script written for the big screen by Roddy Doyle in 17 years, which receives its World Premiere at this year's Toronto Film Festival, and hits Irish screens in October.
Produced by Element Films, Sarah Greene stars as Rosie, a mother trying to protect her family after their landlord sells their rented home and they become homeless. Moe Dunford plays her partner John Paul - the duo also feature in famine revenge thriller Black 47, which hits Irish cinemas next week.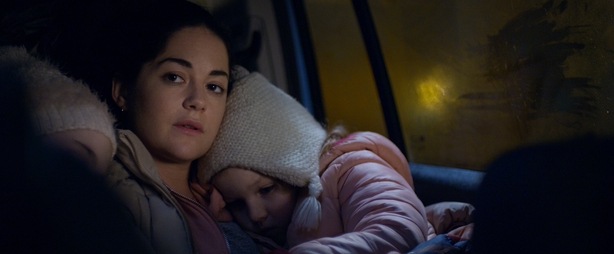 ''I was angry when I started work on the script that became Rosie," says Roddy Doyle. "I was proud to be involved in its production, and it was a pleasure to watch Paddy Breathnach, the Element producers, and the cast and crew at work. Now, I'm delighted that the film is to be screened at the Toronto International Film Festival. I wish, in many ways, that I hadn't felt the need to write Rosie – but I can't wait for Irish audiences to see it in October.''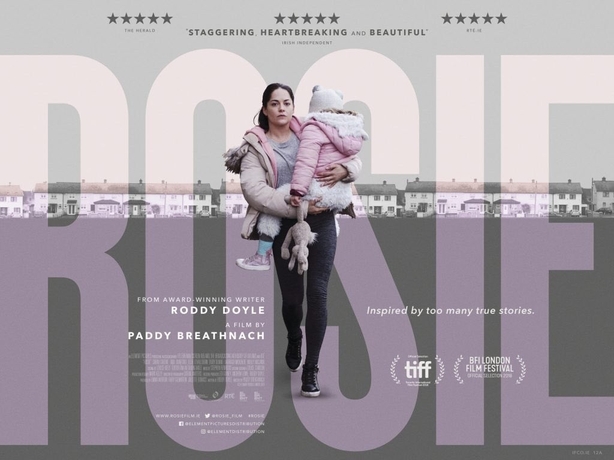 The film is backed by Fís Éireann/Screen Ireland, The Broadcasting Authority of Ireland, RTÉ and Element Pictures Distribution.
Rosie is due for general release in Ireland on 12 October; following its World Premiere at the Toronto Film Festival, it also screens at the BFI London Film Festival in October.