The first trailer has landed for Orson Welles' final film, The Other Side Of The Wind, long tied up in legal wranglings and finally completed by his close collaborators, four decades after shooting finished.
Welles, the cinematic visionary behind Citizen Kane, passed away in 1985, leaving behind a number of unfinished and unrealized projects. For many years, The Other Side Of The Wind remained the Holy Grail for cineastes and Welles enthusiasts; it's a semi-autobiographical tale of a filmmaker (played by another legendary director, John Huston) attempting to make a Hollywood comeback. The cast includes many of Welles' friends and cohorts.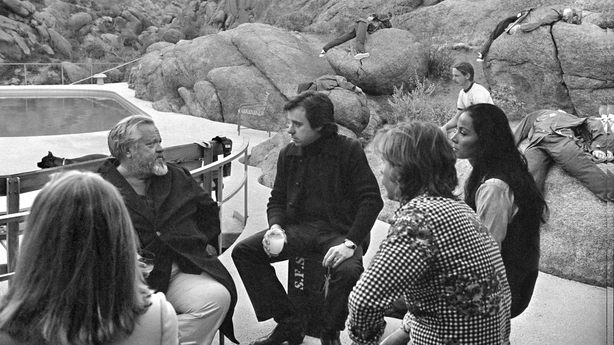 The footage shot by Welles was tied up in a legal quagmire for decades, before a crowd-funding effort generated funds to complete a final edit, working to Welles' original specifications. Netflix then stepped in to finish the project and deliver it to viewers globally, via digital streaming - now the film finally premieres at this week's Venice Film Festival, with the Netflix premiere set for November 2nd.
Whether it turns out to be a footnote to a grand career, or a lost masterpiece, it's an absolute must-see for film lovers everywhere.