Soloist Simone Porter, from the Colburn School's Conservatory of Music in Los Angeles, performs with Stéphane Denève and the Colburn Orchestra at the National Concert Hall on Wednesday 22nd August. Here, she writes for Culture about her musical journey to the NCH stage.
Greetings to all on the Emerald Isle, from someone who hails from the Emerald State, Seattle Washington! I am delighted to have this forum to share with you my excitement about the imminent visit of the Colburn Orchestra to perform in Dublin under the baton of Maestro Stéphane Denève.
Brimful with gratitude for the opportunity to play beloved repertoire with my favorite humans! A clip from yesterday's @edintfest dress rehearsal with Mo. Stéphane Dèneve and @ColburnSchool orch. pic.twitter.com/ZrDMFI7b8P

— Simone Porter (@SimonePorterVln) August 21, 2018
From this vantage point, my introduction to the Colburn School of Performing Arts feels like a 'once upon a time' moment. I first came to the school when I was 11 and flew down from my home in Seattle to audition; I remember being awestruck by the pedagogy and artistry, the facilities, and the buzzing energy of creation and experimentation that felt and feels unlike any other institution. This is now the beginning of my 11th year with Colburn, and the magical element of my first visit is more obvious than ever.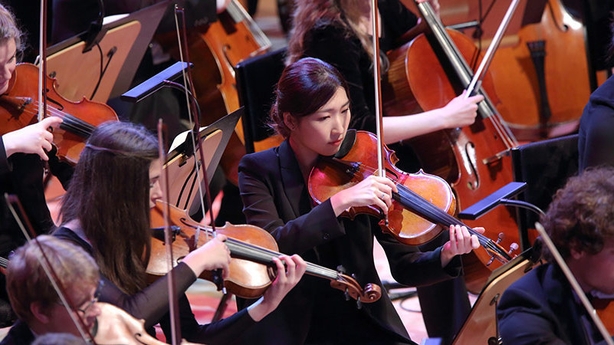 Thanks to the expertise, unflagging support, and innovation of Colburn, the last years have truly exceeded my wildest dreams. The professional opportunities I've received are thanks to an indefatigable group of people whose enthusiasm for classical music performance is unbelievably matched by the peerless integrity of their commitment.
For me, Colburn's debut tour is an extraordinary culmination of my student career. Performing onstage with colleagues and friends, who have and continue to inspire me daily, who have borne witness to and aided me in the vicissitudes of a love affair with violin, with classical music, and with sharing it, is moving beyond expression. While. as of the writing of this post, I have not met Maestro Stephane Deneve, I am excited to work under his baton and learn from his infectious and generous leadership.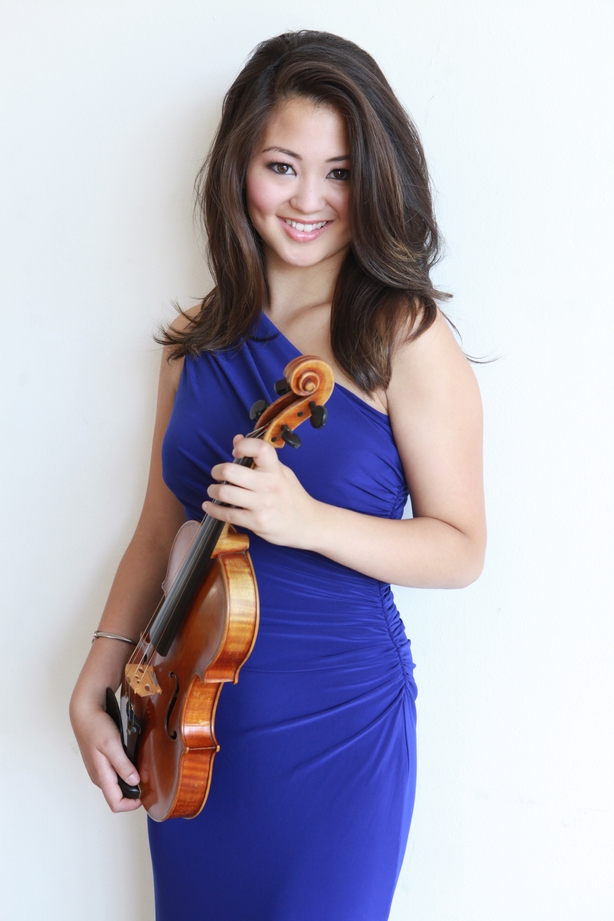 I am also ecstatic that we are performing the Barber Violin Concerto, a piece very near and dear to my heart. Although I've had the chance to perform this piece a number of times, every revisit I find more to explore in the shifts and nuances of its narrative trajectory, ambrosial textures, and insistent evocations. A work of great lyricism, my approach to the concerto recently received a new burst of inspiration in the form of a book: Henry James' masterpiece Portrait of a Lady. Isabel Archer's acute curiosity, her desire for intellectual and emotional adventure, and her movement through the near tragic consequences of this desire, deeply resonate with the texture of Barber's concerto; I delight in the thought that this tour with Colburn yields a glimpse of what James, Barber and Isabel Archer experienced, as Americans whose passions brought them to Europe, where they found artistic expression.
In addition to music making, I'm excited to explore Dublin, from its famed spots, to its pubs (especially the ones with singing!) and the renowned charm and wit of its citizens! Of course, no trip is complete without seeking out book stores, and I have my eye on a couple hidden in some nooks and crannies of the city...
Most of all, I want to express gratitude for the opportunity to travel to this beautiful Isle and to share in the spirit of worldwide musical communication. Thank you!
Stéphane Denève will lead the Colburn Orchestra and soloist Simone Porter at the The National Concert Hall Dublin, on August 22, 2018 at 7.30 pm - more details here.