It's nigh-impossible to narrow down the albums that define a generation – and given the fact that music is one of the most subjective topics of conversation out there, there's always going to be someone disgruntled by an omission of that-obscure-record-from-2004-that-they-can't-believe-you've-never-heard.
It was with a heavy heart and much gnashing of teeth that we culled albums by the likes of And So I Watch You From Afar, David Kitt, Lisa Hannigan, Lankum, James Vincent McMorrow, Simple Kid, Gemma Hayes, The Spook of the Thirteenth Lock and more from this list – but nonetheless, we've done our level best to choose 21 albums that are not just great albums, but ones that have done their bit to define the Irish music scene of the 21st century to date. Happy listening...
Damien Rice – O
Also known as 'The Little Album That Could', the enormous sleeper success of Rice's 2002 debut took everyone by surprise. It was also largely responsible for spawning a new generation of ruminative singer-songwriters (bad thing) and introducing the world to the wonders of Lisa Hannigan (good thing).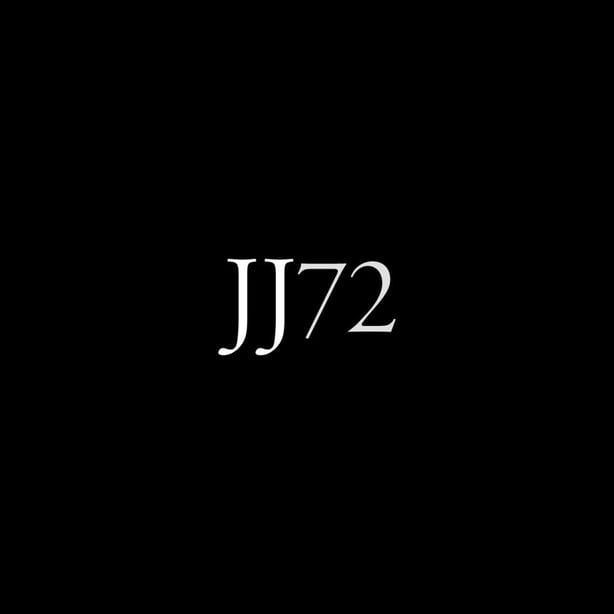 JJ72 – JJ72
They were inspired by the likes of Smashing Pumpkins and Nirvana but had a sound that was distinctly their own, mostly thanks to Mark Greaney's memorable voice. Their 2000 debut still stands up.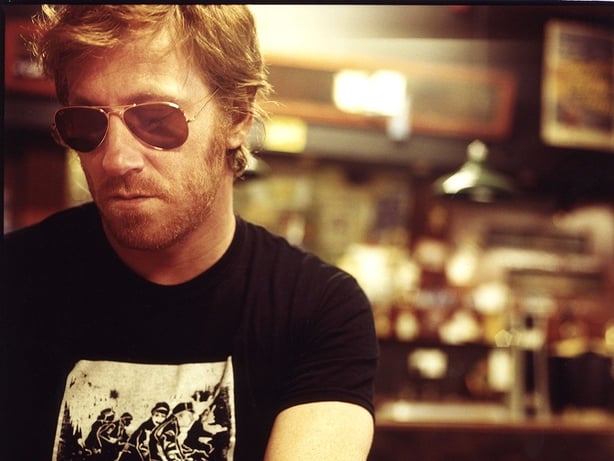 David Holmes – Bow Down to the Exit Sign
Holmer's 2000 album was a revelation in cinematic, propulsive electronica, with the likes of guest vocalists Bobby Gillespie and Martina Topley-Bird featuring heavily throughout.
Girl Band – Holding Hands with Jamie
One of the most revelatory Irish bands of their generation, the Dublin four-piece's incendiary 2015 debut will undoubtedly be listened to and admired for years to come.
The Divine Comedy – Bang Goes the Knighthood
It's tricky to narrow down Neil Hannon's genius to just one album, but this 2010 gem is arguably one of his most consistent collections of songs yet. It perfectly blends depth, whimsy and his preternatural knack for melody.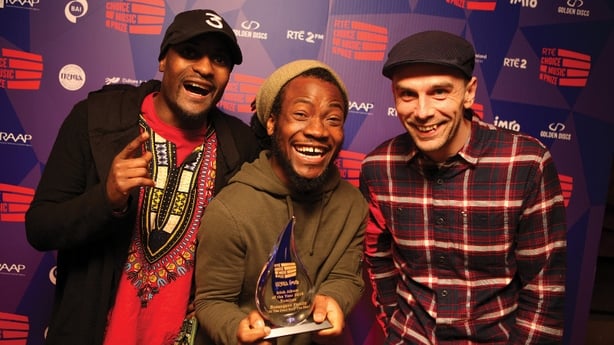 Rusangano Family – Let the Dead Bury the Dead
In years to come, this album will be seen as important for several reasons. One is for its lyrical and musical ingenuity; the other is as a signifier of just how far Irish hip-hop has come – going from a niche genre that merely aped American acts to something that spoke to the Irish audiences about relevant topics.
The Immediate – In Towers and Clouds
Live fast, die young, leave a beautiful corpse. That's precisely what these Dublin art-rockers did with their first (and only) album in 2006, which combined avant-garde pop with some serious songwriting creativity. They split just a year later.
Villagers – Becoming a Jackal
Rising from the ashes of The Immediate, Conor O'Brien's next creative outlet trumped everything he'd done before. A beautifully written, played and sung album, 'Becoming a Jackal' laid the groundwork for what has been a consistently stellar series of records by the Dubliner.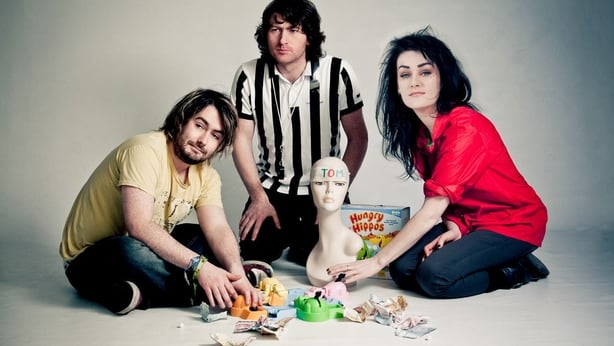 Fight Like Apes – Fight Like Apes and the Mystery of the Golden Medallion
They may have cultivated a somewhat zany image, but this indie-punk-pop-rock troupe's diverse debut album packed a punch in all the right ways. Led by the inimitable MayKay, it was a serious calling card – but one laced with a sense of lightheartedness and fun.
Two Door Cinema Club – Tourist History
The art of the three-minute pop song can't be understated, as proven by this Bangor trio's 2010 debut. With choruses so hummable that you only needed to hear them once for them to become earworms, it heralded a new era for guitar bands not afraid to embrace a pop sensibility.
U2 – All That You Can't Leave Behind
There had to be at least one U2 album in there – and this was arguably Bono and co.'s last great album from start-to-finish. From the soaring Beautiful Day to the laid back Wild Honey, it's still a pleasure to listen to.
Cathy Davey – Tales of Silversleeve
Perhaps one of Ireland's most underrated musicians ever, Cathy Davey's second album embodied everything that is great about the Dubliner: her sense of rhythm (on Moving), her sense of melody (on No Heart Today) and the sheer imaginative beauty of her songwriting (on Sing for Your Supper). It should have won Grammys.
The Thrills – So Much for the City
Love 'em or hate 'em, The Thrills were a big deal in the early noughties and their 2003 debut – heavily influenced by summers seen more frequently in California than the east coast of Ireland - spawned hits like Santa Cruz (You're Not That Far), Big Sur and Don't Steal Our Sun. It was even nominated for the Mercury Prize that same year.
Bell X1 – Music in Mouth
They have been a fixture on the Irish music scene for twenty years, and everyone has their own favourite Bell X1 album. There's no getting away from the magic of their second, though – from the rambunctious clatter of Alphabet Soup to the swoonsome Eve, the Apple of My Eye and the wry Next to You.
WATCH: The day The Frames got their finished copies of For The Birds:
The Frames – For the Birds
Of all of The Frames' six studio albums, 'For the Birds' remains not only the one that has aged the best, but the one that fans continue to hold closest to their bosoms. And with good reason; from 'Lay Me Down' to 'Headlong' to 'Disappointed', it's truly the Dublin band's magnum opus.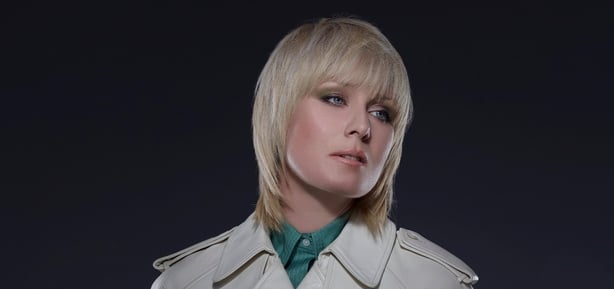 Roisin Murphy – Overpowered
Previously known as one-half of Moloko, Roisin Murphy staked her claim as a solo musician to be reckoned with in emphatic fashion with this album. Her second solo release was a perfect storm of danceable electronica, pop and stylish disco for the 21st century; there really is no one else like her.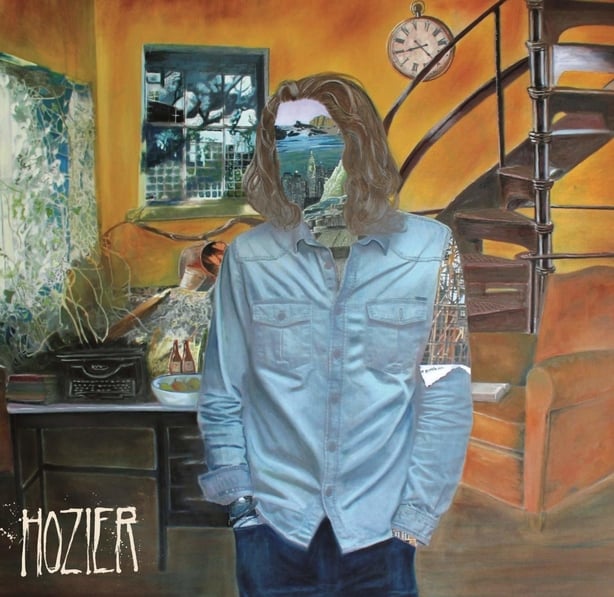 Hozier – Hozier
Probably Ireland's biggest solo musical star of the last decade, it's going to take a lot for Andrew Hozier-Byrne to top his gargantuan 2014 debut. Still, the Wicklow man with the soulful voice nailed it – vocally, lyrically and musically – with songs like Take Me to Church, From Eden and Jackie and Wilson.
Republic of Loose – Aaagh!
Their debut This is the Tomb of the Juice took an altogether more hip-hop slant, but Republic of Loose softened their corners a little on its 2006 follow-up. Drawing together rock, funk, r&b and Mik Pyro's amusing insouciance, the Dublin band hit upon something entirely original and thoroughly edifying.
Damien Dempsey – 'Seize the Day'
He has the ability to speak to people through song-form that not many are born with, and even fewer can learn – and on his 2003 breakthrough album, Damien Dempsey won the hearts of many with songs like Apple of My Eye, It's All Good and Negative Vibes.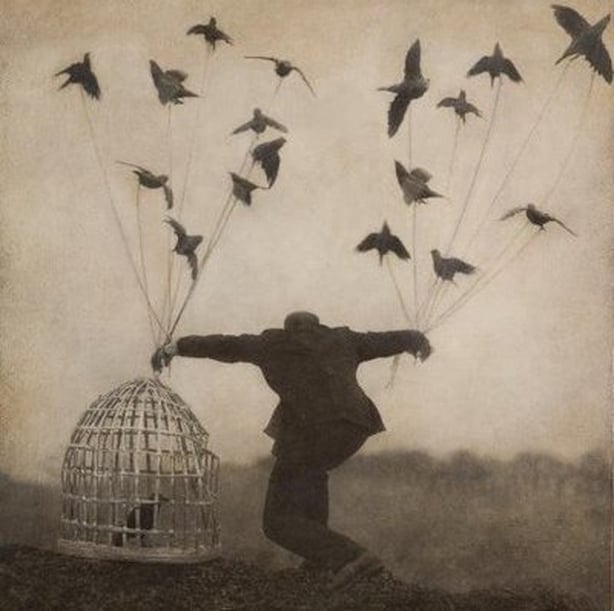 The Gloaming – The Gloaming
There was no way that an album featuring the cream of Ireland's trad scene – including Martin Hayes, Caoimhin O Raghallaigh and Iarla O'Lionaird – could have disappointed, but did anyone expect it to be this good? Beauty, poignancy and some breathtaking playing combined for something almost otherworldly on their 2014 debut; it won the Choice Music Prize in 2015.
Jape – Ritual
Up until Richie Egan released this, his third album in 2008, he was in danger of being known primarly for one song only. But the Choice Prize-winning Ritual proved that the Crumlin man had a rake of imagination and ideas that far surpassed Floating just waiting to be unleashed; from the electronic skitter of I Was a Man to the simplicity of Phil Lynott.