In 2016, a grassroots movement called #WakingTheFeminists was formed to protest against the largely male-dominated line up of the Abbey theatre's centenary programme.
On Monday 9th July, ten companies will publish policies which seek to make gender equality a reality.Garry Hynes, Artistic Director of Druid Theatre, spoke on The Marian Finucane Show about these policies and the changes taking place in organisations.
According to Garry when the 2016 programme for The Abbey came out, it was pointed out by many that the gender disparity issue couldn't continue.
'This is terrible, it can't go on, we have to do something, we have to call it out and we have to change.'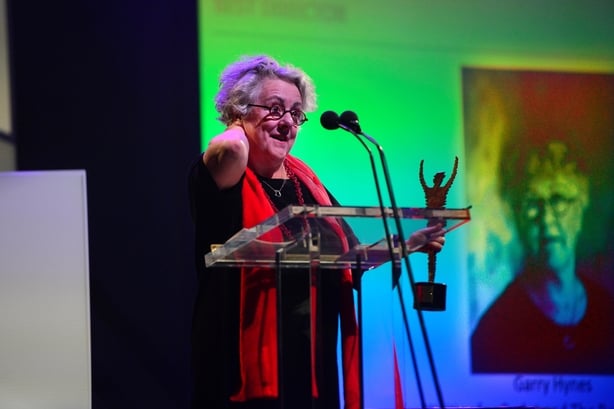 This started a process that Garry feels has transformed theatre in Ireland, and not only theatre but other organisations including The Lir Academy, Cork Midsummer Festival, and Fishamble.
As soon as they were aware of gender disparities, the first question was, 'What action are we going to take? How would we as a sector take action?'
All the representatives from the various organisations agreed that gender disparities would be different for each organisation, so they had to be strategic in how they approached the issue. They also carried out research which demonstrated just how bad things were for many women working in the arts.
'The facts were absolutely shocking… About 9% of theatre technician jobs were by women, I mean women were underrepresented I think right across the sector.'
Part of the process of the organisations coming together to draw up policies and monitor on a regular basis was to acknowledge that they all had different issues and problems within the various organisations but that this, in turn, could help each other out.
They drew up a list of things they're going to do for example 'gender blind readings for plays' and 'unconscious bias training'. Gary explained what these processes are, why they're in place and what outcomes are hoped for. Druid Theatre expects to see significant changes over the next five years.