Playwright Phillip McMahon, the co-founder of acclaimed theatre company THISISPOPBABY, writes for Culture about his latest work, Come On Home, which opens at The Abbey on July 13th.
I've been making theatre at the Abbey for over twenty years. It began with National Youth Theatre in 1996, when twenty-two of us stormed the Peacock Stage every night over a transformative summer run. Later in my teens, when things were feeling very unfocussed, director Brian Brady, in an effort to mind me, cast me as small parts in big productions like The Mapmaker's Sorrow at the Peacock and The Rivals on the Abbey Stage. I would watch actors like Anita Reeves and Pat Kinevane tear up the stage with their fierce talent, and I'd marvel at the relationship between performer and audience – that celebration of humanity. It was an apprenticeship of sorts, and it worked – by twenty I was hooked.
Much later, I would go on to write for both stages – Alice In Funderland (the first musical to be staged at the Abbey in over thirty years) exploded onto the Abbey Stage like popping candy in a fizzy drink. It was a coming of age for my collaborators (Jenny Jennings, Wayne Jordan, Ray Scannell) and I, and the company of actors, designers and technicians was a dream. It was the best of times.
Investment Potential and Town Is Dead both had outings on the Peacock Stage – two very different plays that I am equally proud of. Running in parallel with all this, my own company THISISPOPBABY was queering the Peacock with the seminal and now legendary nights, WERK – a late night haze of neon, disco and something that was somewhere between immersive installation and performance wonderland. It was the best of times. As well as WERK and Alice, THISISPOPBABY would introduce drag superstar Panti, under my direction, to our National Theatre, playing the Peacock first and the Abbey Stage later, with that legendary Noble Call happening in between.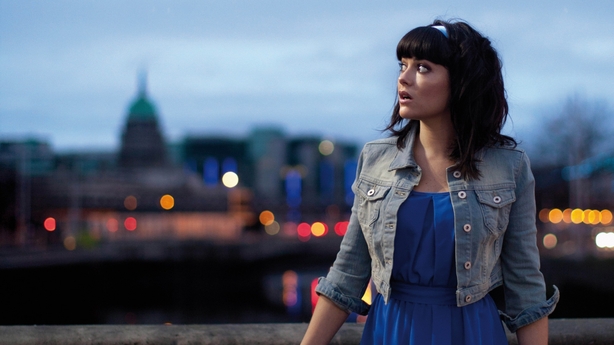 For me, the Abbey Theatre has always been a dream space and a safe harbour. It's a place where I have come, and come back to, to understand myself – as audience member, citizen and artist. Through playwrights like Marina Carr, Mark O'Rowe and Tom Murphy, the Abbey offers a space to investigate our Irishness – together. That idea has been massively important to me over the past twenty odd years. As the son of Irish emigrants, born in London, we were too Irish in England and not Irish enough in Ireland. For a myriad of reasons, Ireland never quite felt like home. Through the theatre, as so often is the case, I came to realise that I was not alone.
I'd marvel at the relationship between performer and audience – that celebration of humanity.
For the same and entirely different reasons, generations of Irish people have felt not at home here – emigration, sexuality, sexual abuse, Magdalene laundries, constitutional refusal of bodily autonomy – the list goes on. There's a collective national trauma that we are working through, or beginning to work through perhaps. I believe the theatre can help with that process. By shining light into dark corners, the theatre can lead to understanding and healing – or just ask questions. Sometimes questions are even more powerful than answers.
Come On Home is a play about family, faith, place and desire. The seed of the idea was planted many years ago, around the turn of the millennium, when I was travelling overseas in a gap year. I ended up sharing an apartment, for a short time, with an older gay couple who were practicing Catholic priests, and practicing homosexuals. For a twenty-year-old not-yet-recovering Catholic this reveal was very confronting, but over time we three had amazing conversations about faith and sexuality. I could never quite wrap my head around the idea of working for an organisation that fundamentally hates you for who you are, but I could understand a love for God that was so strong that you believed in changing the organisation from the inside. There were always more questions than answers. Since then I have become friends with many gay ex-seminarians, all with similar stories about the church offering them a way out of small town Ireland just as their burgeoning sexuality was about to blossom. Some saw the priesthood as a place to hide while they figured themselves out, others stayed for the theology and free education. The ex-seminarians that I know are wise and kind, caustic and caring – they have gone through a personal searching spiritual journey that most of us could not even comprehend, and then been spat out – often for the very reason they took shelter in the first place. Homophobia has meant that many of these men have never got to be at home in their birthplace. They are forever travelling. Through Michael in Come On Home, I hope that we get to travel a short while with them.
For me, the Abbey Theatre has always been a dream space and a safe harbour.
Since I began writing this play, some major changes occurred in Irish society; the Gender Recognition Act 2015 enabling trans people to achieve full legal recognition of their preferred gender, the Marriage Act of 2015 providing for same-sex marriage in Ireland and the recent referendum where the country voted, by a landslide, to Repeal the eighth amendment to our constitution – a giant step on the journey to providing full bodily autonomy for the women of Ireland. These changes, and others, have meant so much to so many people. These changes have brought so many of us in from the outside. These changes have meant, that for the first time, many of us can finally call this place home.
We live here now.
Come On Home is at the Peacock stage of the Abbey Theatre, Dublin, from 13 July - 4 August 2018 - more details here.