Charlie Bird writes for Culture about turning his book A Day In May, documenting the Marriage Equality Referendum, into a stage production, set to premiere next week at The Olympia, Dublin.
On the 23rd of May 2015, the people of Ireland made history by becoming the first nation in the world to introduce marriage equality by popular vote. As the historic vote was declared, the joyous scenes from Dublin Castle and across Ireland made headlines around the world.
The referendum outcome was about more than the votes cast in its favour; the result was about changing the 'real lives' of the largest minority in Ireland, the LGBTI Community.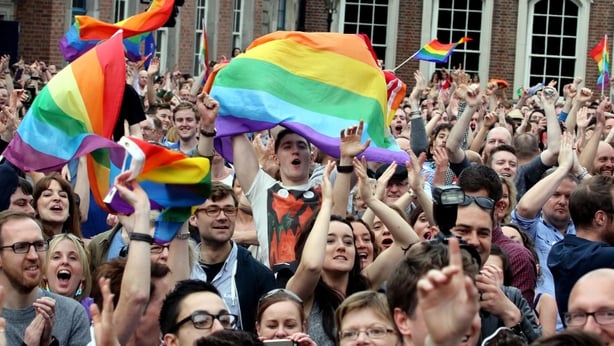 Inspired by the extraordinary 'Yes Equality' campaign, I travelled the length and breath of Ireland to meet some of the people most deeply affected by the referendum result.
In the book A Day In May their stories of living in the shadow of inequality and oppression were brought to life in a poignant record of their lives.
Using some of the stories from the book, playwright Colin Murphy has turned it into a drama documentary charting the struggle for LGBTI Rights in Ireland, culminating in the marriage equality referendum.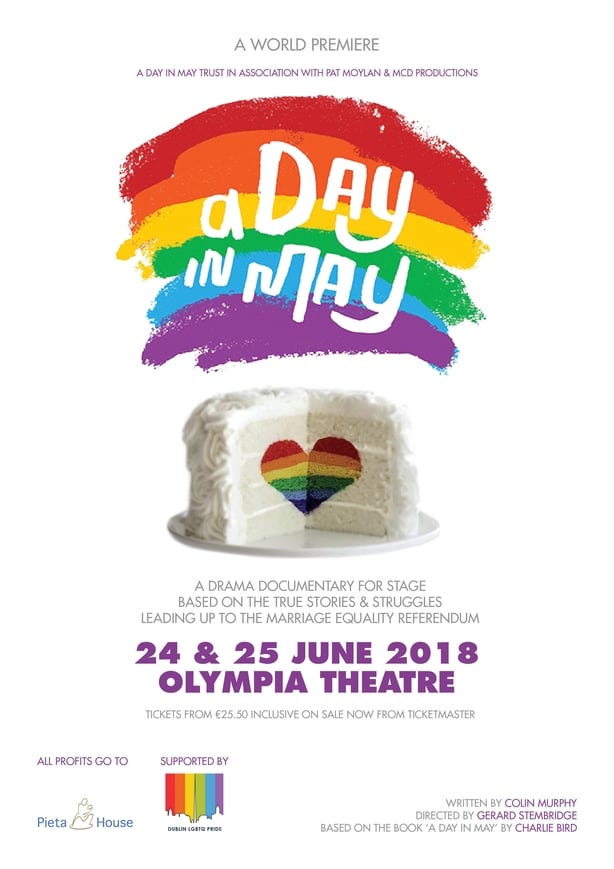 Colin describes the play as "brave, heartbreaking, tragic, hilarious, illuminating, and audacious" and that is exactly what it is.
The play takes us from the dark days of 1983, through the David Norris legal battle for the decriminalisation of homosexuality right up to those wonderful scenes of people 'coming home to vote' from across the world in May 2015.
This beautiful production by Pat Moylan is on for only two nights in the Olympia Theatre, this coming Sunday and Monday, 24th and 25th of June.
All the profits from the play are going to Pieta House.
In his programme note for the play the CEO of Pieta House, Brian Higgins says "we fight hard to eradicate stigma and allow people to be true to themselves. We work hard to make society aware of the truths and realities of others. This is why this play is so important to us."
Find out more about A Day In May here.