Dancer Áine Stapleton talks about her creative investigation of Lucia Joyce in advance of her work-in-progress showing of Horrible Creature, exploring Lucia's life, at Dublin's DanceHouse on June 27th.
I started dancing when I was 7 years old. My mam allowed me to attend modern and ballet classes, and it was my favourite thing to do. I was in full control of my body, and with that came a real sense of freedom and joy. Dance remains vital to my well-being, as it allows me to play out the unlimited potential of my body. I can often feel uneasy and restricted in my regular daily life, having to comply with socially prescribed normative behaviour and gender roles. My mother died when I was 15, and I don't remember crying or even talking about what was happening, I just choreographed whenever I could. I created dances that seemed abstract, but the movement somehow made sense to me for what I was trying to express. All those feelings that I had difficulty comprehending in my mind were being processed by my moving body.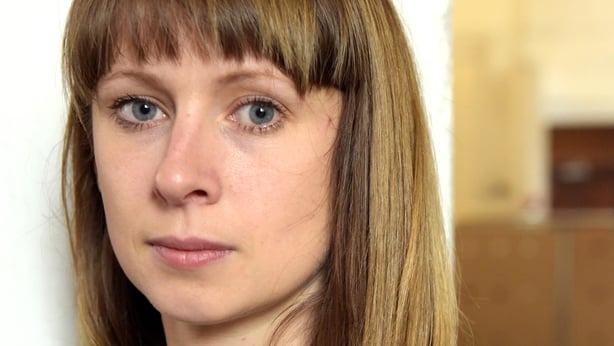 Listening to and trusting my body is one of the most important lessons that I continue to learn from my dancing. I completed a Dance Degree at the University of Surrey in London in 2004. Since then my artistic work has expanded to examine issues relating to environmental protection, human rights, and trauma - in particular the after-effects of sexual violence and incest. I've been creatively investigating the biography of Lucia Joyce (daughter of the writer James Joyce) since 2014, through both choreography and film.
I have no interest in romanticising Lucia's relationship with her father.
Lucia once commented to a family friend in Paris that she wanted to 'do something'. She wanted to make a difference and to creatively have an impact on the world around her. Dancing was her way of having an impact. She trained hard for many years and worked with various avant-garde teachers including Raymond Duncan. She created her own costumes, choreographed for opera, entered high profile dance competitions in Paris, and even started her own dance physical training business after apprenticing with modern dance pioneer Margaret Morris. Until this time she had lived almost entirely under the control of her family, and had to share a bedroom with her parents well into her teens. I imagine that dancing must have been a revolutionary feeling for her, and would have offered her an opportunity to process her chaotic and sometimes toxic upbringing. It was during these dancing years that she was finally allowed to spend some time away from her family, but this freedom did not last long. Her father's artistic needs and his sexist disregard for her career choice interrupted her training at a vital stage. She was forced to stop dancing, and the circumstances surrounding this time remain unclear. I do not believe that she herself made the decision to quit dancing. Lucia was incarcerated by her brother in 1934, and then remained in asylums for 47 years. She died in 1982 and is buried in Northampton England, close to her last psychiatric hospital.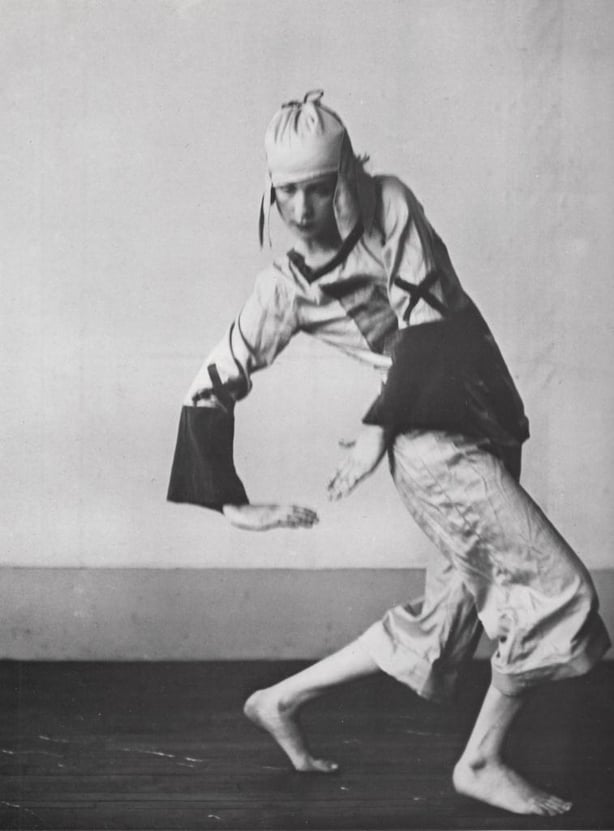 I've read Lucia's writings repeatedly over the last four years, and my opinion of her hasn't changed. She was a kind, funny, intelligent, creative and loving person. After her father James' death in 1941, she had one visit from her brother and no contact from her mother, yet she only writes good things about her family. She was consistently thankful to those people who made contact with her during her many years stuck in psychiatric care. She appreciated small offerings from friends, such as an additional few pounds to buy cigarettes, a radio to keep her company, a new pair of shoes or a winter coat, all of which seemed to offer her some comfort in her later years.
Lucia once commented to a family friend in Paris that she wanted to 'do something'. She wanted to make a difference and to creatively have an impact on the world around her. Dancing was her way of having an impact.
I have no interest in romanticising Lucia's relationship with her father. I also don't believe that she was schizophrenic. I think that whatever mental strain Lucia experienced was brought on by those closest to her. Her supposed fits of rage or out of the ordinary behaviour only brought to light her suffering. We know that many women have been mistreated and silenced throughout history. Why do we still play along with a romanticised version of abuse? And why is James and Lucia's relationship, or 'erotic bond' as Samuel Beckett described it, regarded as an almost tragic love story?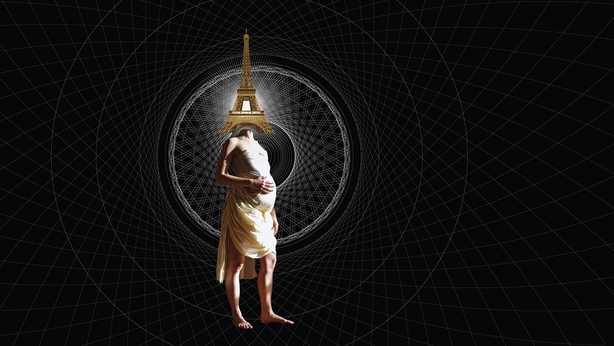 My latest project is called Horrible Creature, a work-in-progress choreography based on Lucia's life between 1915 and 1950 and kindly supported by Arts and Disability Ireland's Connect Scheme, in partnership with Dance Ireland and The James Joyce Centre Dublin. The choreography has been developed as a written language score, similar to a script for theatre, which I've been writing since last January in Ireland, Switzerland and England. The score examines Lucia's story in her own words, and also focuses on the environment which shaped her during this time. The work attempts to tap into that invisible energy that can provide each of us with a real sense of aliveness and connectedness to the world around us, even in moments of great suffering. Over the last few weeks I've been in studio with a fantastic dancer called Sarah Ryan. She is a generous performer and a fabulous person, and I'm excited to have her perform at the upcoming work sharing. The project will then go on to be expanded into a full-length feature film with support from the Arts Council of Ireland, to be filmed in Zurich and due for premiere in late 2018/early 2019.
Horrible Creature is presented as a work in progress at DanceHouse, Dublin on June 27th - more information here.