Republic of Loose frontman Mick Pyro joined Ryan Tubridy this morning on RTÉ Radio 1 to talk about his music career, his relationship with his parents and the reason for giving up alcohol for five years but is back on it again, with a plan to give it up again soon.
Why did he stop? His dad came to him, along with his girlfriend at the time. Mick then went for treatment and he credits those at Talbot Grove in Kerry as being great for treating his problem.
"My oul fella came in and said Mick, how am I supposed to be proud of you... that had a big effect on me when he said that".
Mick went on to say that there's little else he's interested in other than books, movies and music.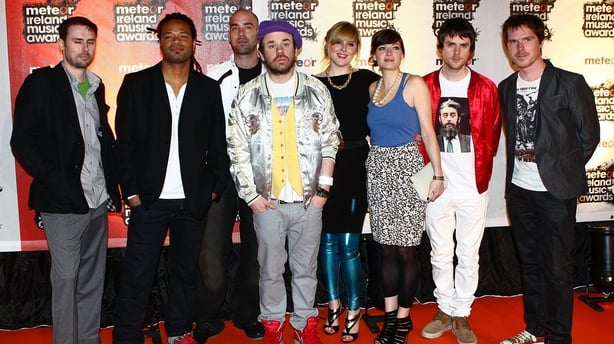 Speaking of family, Mick spoke of his dad being a brave man, battling many tragedies in his life. Explaining where Pyro came from, he said that his uncle died in a fire, an uncle who Mick was later named after.
His mother, an amazing maths teacher, died of cancer along with Mick's dad in recent years. On dealing with his loss, Mick spoke of how he coped,
'I tried to shut it out I guess, distract myself... debauchery I guess, different levels of debauchery'.
Speaking of when he was at his worst, he told Ryan that he would wake up with a bottle of brandy beside his bed, and would have to drink it before getting out of bed.
'I couldn't even get out of bed til I'd skulled a lot of it down. That was when I was at my worst'.
With a plan to take a break from drinking and narcotics this summer, Mick said that he has calmed down a lot, 'I wouldn't be taking hard drugs or anything like that, I have calmed down a good bit'.
Mick left Ryan with lots of plans for the future; to make more music, finish his novel and do podcasts. Wanting to tap in to the balance his parents had, Mick wants to work hard and have great craic while doing it all.
Mick Pyro's new solo single Very Strange is out now - keep up with Mick here.