Adding another string to his bow, Rubberbandit Blindboy Boatclub has released his first book, a collection of short stories entitled The Gospel According to Blindboy and big fan Ryan Tubridy is keen to quiz him on his process. 
Blindboy describes the book as having been an "absolute pleasure" to write and says:
"The words just flew out of the page with me. I've got a technique of writing called 'flow' which I've developed over many years. It's an unfettered access to my unconscious mind where the words just flow from me and then I end up with the bones of the story on the page. Then 30% of the rest of the work is editing it in a kind of a cognitive fashion."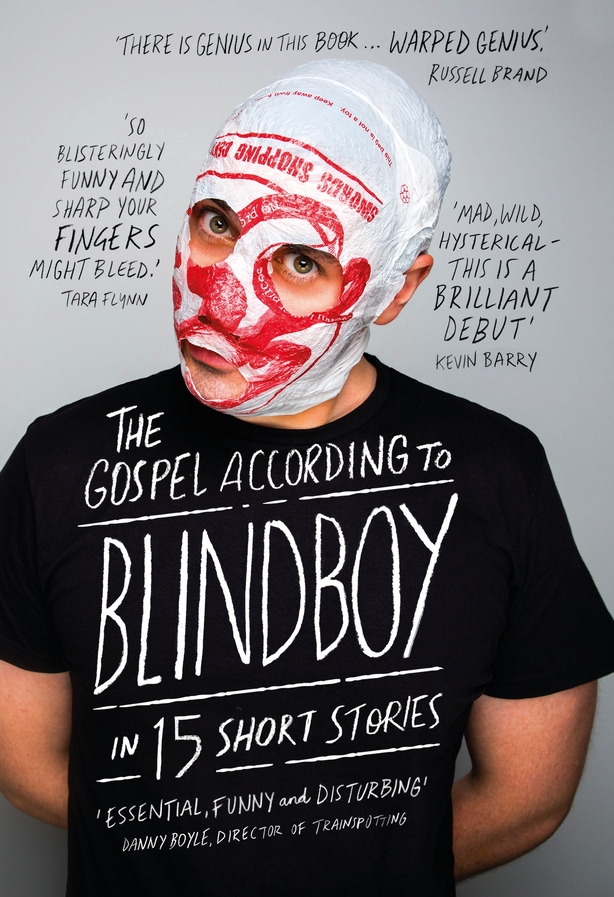 Fans can definitely expect the weird, wild and wonderful to be waiting for them between the covers and Blindboy urges readers to let the stories wash over them, rather than trying to rationalise them too much.
"Good writing comes from the same place that good dreams come from except it's a bit more structured… With my short stories, treat it like a dream, whether it made sense or not. Just say, I just had a weird short story, the way you say, I just had a weird dream." 
A strong advocate for mental health issues, Blindboy opened up about his own struggles with anxiety and agoraphobia. He engages CBT techniques to keep them in check and after ten years of keeping himself in a balanced and happy place, he just sees this as part of his daily routine.
"It's like I've got a garden and I'm just tending it all the time. I don't let it grow over and then have to go out there with a chainsaw. I'd never allow myself to do that because that would be a cyclical thing and a lot of people… I talk to can end up in that way. They get on grand, then they have a huge big long period of not grand, and then they're back to grand again. I pick away at it every single day and it keeps me at level happiness I think."
Elsewhere in the life of Blindboy, he has recently become a podcast king, and his 80,000 strong listenership has catapulted him to the number one spot on the podcast charts.  What next for the plastic bag enthusiast?
"I'm going to continue the podcast perpetually and I'm making preparations for writing a second book which I can't wait to get down to."
Click here to listen to the full programme.